It's week eleven, so you really shouldn't be in a pinch at quarterback at this point. Or, you're like me: you have Josh Allen everywhere and kept telling yourself that you'd worry about his bye week when the time came. After all, that's week eleven! It's basically next season. Anyway, this week's quarterback sleeper list is near-and-dear to my heart, since it's one that I'm cribbing off of this week right alongside you. To make the quarterback sleeper list, a player must be unrostered in at least 50% of Yahoo! leagues. For all you "oh this guy is available in my league"/"must be nice to get these guys off the wire"/"I wanna play in your league" guys,  I include one player on the quarterback sleeper list unrostered in at least 90% of Yahoo! leagues.
And I concede that this is an exceptionally 2017 quarterback sleeper list.
Quarterback Sleeper: Jameis Winston versus Atlanta (25% rostered)
Well, well, well. Look who's back. He got LASIK, he's eating W's, and he has the best possible quarterback matchups this week. The Saints didn't need Jameis to do a whole heck of a lot last week as Alvin Kamara was well on his way to shellacking the 49ers when Jameis threw just ten second-half passes. With Drew Brees possibly hitting the IR with an exploded torso, it's Jameis' time to prove to everyone that he can, in fact, throw 30 picks and 30 touchdowns again. He gets the Falcons, who he knows well in his time in Tampa Bay. He's played the Falcons nine times, and he's averaged 278 passing yards, 2.8 touchdowns, and, of course, an interception per game. The Falcons, for their part in this equation, allow the most fantasy points per game to opposing quarterbacks this season.
Quarterback Sleeper: Alex Smith versus Cincinnati (7% rostered)
Alex Smith has 300+ passing yards in back-to-back games, a feat he hasn't accomplished since… well, since before he started his first game at Utah in 2002. That means that Alex Smith was in high school the last time he threw back-to-back 300+ yard games, if he ever did that, at all. It was three Spidermen ago! It's truly shocking that he's done it, but even more shocking that he has just one touchdown in his last two appearances. Let's see if he can make it three in a row against Cincinnati, a team that can't stop opposing QBs. Eight-straight QBs have at least two touchdowns against the Bengals, and Alex Smith should make it nine.
Deep League Quarterback Sleeper: Andy Dalton at Minnesota (6% rostered)
The Cowboys activated Andy Dalton from the COVID-19 IR list this week, and he's set to take back over for Garrett Gilbert and Ben DiNucci, who flailed all over the place in Andy Dalton's absence. That's not to say that Andy Dalton didn't do his own fair share of flailing. He managed to start and finish just one game, and he threw the ball 54 times in that game, managing just 266 yards. This week, he gets the Vikings, who suddenly look very good against opposing quarterbacks, but you would too if you played Chase Daniel and Nick Foles for your last six quarters. Prior to the last two weeks, the Vikings allowed four-straight 20+ point games to quarterbacks.
Additional Quarterback Sleeper:
Joe Flacco at L.A. Chargers (2% rostered)
If this has you hankerin' for some fantasy sports, try out Fan Duel! That link lets them know we sent you! It also gets you $5 bonus cash to play with if you make a deposit.
Then, follow Football Absurdity on Twitter!
After that, get free fantasy football advice by joining our Discord!
Finally, if you like what you read here, check out our podcast and our Patreon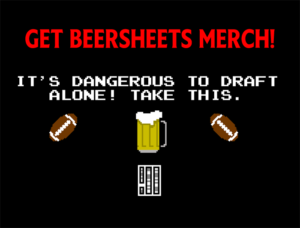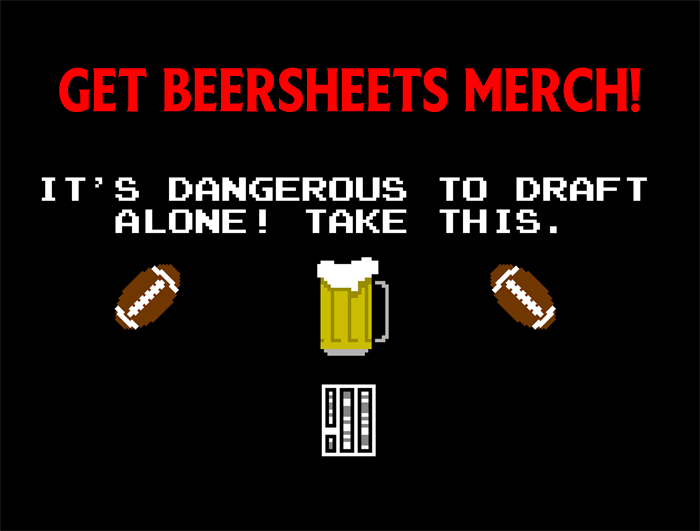 Image Source: https://commons.wikimedia.org/wiki/File:Alex_Smith_2018.jpg, cropped under CC BY SA 2.0