It's understandable that you don't trust Brandon Aiyuk. After all, the San Francisco 49ers are on their backup quarterback, 25th-string center (don't fact check that) and Nick Mullens at center. As an aside, yes, we are sure that Jimmy Garoppolo is better than Nick Mullens. Brandon Aiyuk has battled COVID-19 already this year. Well, more accurately, he battled having been near Kendrick Bourne. But, despite all of this, Brandon Aiyuk has produced. The rookie wide receiver isn't getting the publicity that Justin Jefferson, Tee Higgins or CeeDee Lamb had so far, so let's get Brandon Aiyuk some love. Can you trust Brandon Aiyuk after the 49ers' week eleven bye?
First, let's take a look at Brandon Aiyuk. He wasn't the most heralded wide receiver coming out of the 2020 NFL Draft class, but he did look like he would make an immediate fit in the 49ers' offense. The Niners took him with the #25 pick (after trading up to leapfrog Green Bay), which meant the 49ers had a lot of faith in Aiyuk. While I preferred players like Tee Higgins to Aiyuk, Aiyuk fits Kyle Shanahan's YAC-based scheme much more than Higgins' "get up and get it" skillset.
Brandon Aiyuk missed the first week of the season with a mild hamstring strain. When he returned, he didn't get consistent snaps across the first two weeks. Still, despite playing just 56 snaps in week three, the 49ers targeted him eight times, a sign of things to come. While the 49ers passing game, beset with injuries to key players, hasn't been consistent this season, Aiyuk has hit a baseline consistency threshold. Aiyuk's targets have increased in each of the last three games and has a whopping 31 targets in his last three games combined. He's turned these into 25 catches for 281 yards and two touchdowns. Keep in mind he did this with a random week off in the middle due to the COVID-19 test.
And about that COVID-19 test. The 49ers looked absolutely miserable that game. We all saw it. The Packers shellacked them, in their house, on Thursday Night Football. Why were they such a mess? Because the 49ers built their game plan around Brandon Aiyuk, and instead slotted in the less talented Richie James. He is the heart and soul of that passing game without George Kittle there, and when the 49ers pass, it's usually going his way.
Over the last four weeks, Aiyuk is the WR13. That sounds astounding, but he's the third-highest ranked rookie wide receiver in that time! Aiyuk is a low-key stud rolling through right now, posting at least 115 yards or at least 75 yards and a touchdown in each of the last three games. He's on a bye next week, but don't drop him. He's extraordinarily talented and the focal point of the 49ers passing game, but (and there's always a but) the matchups are rough. In the next three games, the 49ers face three bottom-ten matchups for opposing wide receivers. The Rams, the Bills, and the Football Team rank #31, #25, and #32, respectively, against the position.
But, you should trust Brandon Aiyuk! He is a stud at the position right now, and he is producing like one. You can't use him next week, and you should probably keep him on your bench the following week. Still, see if you can work him onto your roster to see if he overcomes the rough upcoming matchups. He has a long way to fall from WR13 to fantasy football inviability.
If this has you hankerin' for some fantasy sports, try out Fan Duel! That link lets them know we sent you! It also gets you a 20% deposit match up to $500!
Then, follow Football Absurdity on Twitter!
After that, get free fantasy football advice by joining our Discord!
Finally, if you like what you read here, check out our podcast and our Patreon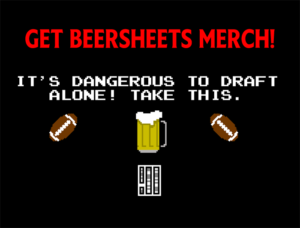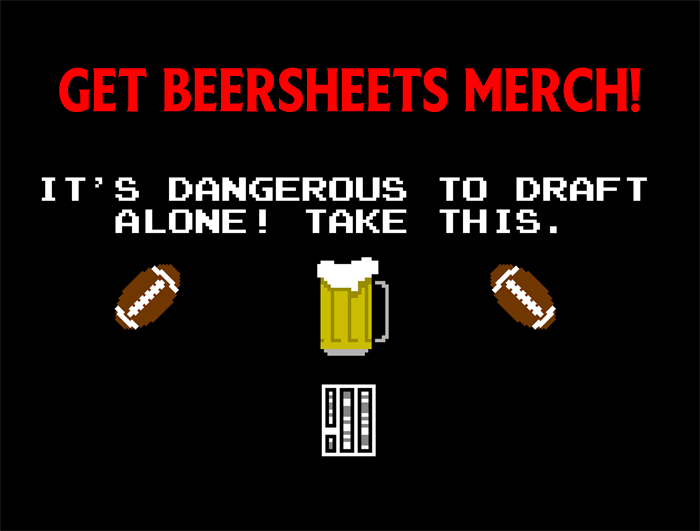 Image Source: https://upload.wikimedia.org/wikipedia/commons/d/d3/Brandon_Aiyuk.jpg, cropped under CC BY-SA 2.0