We're halfway done with the fantasy football season. Things went exceptionally topsy-turvy this last weekend with bad weather, injuries, and byes all over the place. It's important to make sure you do not overreact to things that happened this week. Instead, I will overreact to things that happened this week, instead. Who should you remove from your rosters to make room for the new hotness this week? Look no further than the week nine cut list. To make the list a player must be rostered in at least 40% of fantasy football leagues. I don't need to tell you to drop Ty Montgomery or Chad Beebe.
Quarterback Cut List Candidates (1QB Only)
Jared Goff, Los Angeles Rams (70% rostered)
The Rams enter their bye week this week, and I already put this into 700 or so words. The short of it: he's a matchup based guy with some fluky reasons behind his production thus far.
Teddy Bridgewater, Carolina Panthers (57% rostered)
Teddy 2 Gloves has been a streaming proposition in the most recent weeks. He faced the Falcons twice and the Saints once. These two teams rank as the best possible matchup and the #6 matchup, respectively. He didn't do much of anything on Thursday, despite performing decently well in the other two matchup plays. He gets Kansas City and Detroit in the next two weeks, who both rank in the bottom-ten against QBs.
Baker Mayfield, Cleveland Browns (41% rostered)
Baker is going into the bye, and in games that aren't against the Bengals, Baker hasn't been all that great this season. While Baker put up five passing touchdowns in week seven against Cincy, he had five passing touchdowns combined between weeks 4, 5, 6, and 8. The Browns are starting to unravel quickly, and I would try to divest from the more marginal portions of this offense while you can.
Jimmy Garoppolo, San Francisco 49ers (40% rostered)
Don't believe the Niners when they say his ankle is fine. His ankle is not fine. He is a mess right now, as are the 49ers. They have a short turn-around to getting super slammed by the Packers in week 9 on Thursday Night Football. Garoppolo is no guarantee to even play in that game.
Wide Receiver Cut List Candidates
T.Y. Hilton, Indianapolis Colts (65% rostered)
Hilton had two catches for nine yards when a groin injury forced him from the week eight game against the Lions. He has just one game over 55 yards this season, he's hurt, and the offense is moving away from him at a rapid pace. Take their cue.
Rashard Higgins, Cleveland Browns (52% rostered)
As I said above, I'm divesting from the marginal portions of the Browns during their Bye week. Higgins is a marginal portion of the Browns.
Sammy Watkins, Kansas City Chiefs (45% rostered)
The Chiefs have a week ten bye and take on the Panthers this week, so they probably don't need Sammy. It's likely we don't see him again until week eleven at Vegas. If you're in a roster crunch, go ahead and Jettison Sammy.
Julian Edelman, New England Patriots (44% rostered)
Edelman played poorly this season (just one game over 60 yards this year). He's disgruntled at losing Tom Brady. And now, he's now on IR with a "bone-on-bone" knee injury. It's entirely possible we've seen Edelman on the football field for the last time.
Running Back Cut List
James White, New England Patriots (63% rostered)
White's roster percentage is dropping faster than the Patriots' odds of making the playoffs. Wait let me try that again. White's roster percentage is dropping faster than the balls Cam Newton throws to him. Hold on, one more time. James White and the Patriots are stinking up the joint and you should remove them from your rosters before it's too late. There we go, third time's the charm. If you want to hold out hope, they play the Jets on Monday Night Football next week.
Adrian Peterson, Detroit Lions (57% rostered)
Last week on the Patreon podcast, I said the Lions should limit AP to five touches per game. The Monkey Paw curled and he had five (of eleven) running back carries this week. He's touchdown-or-bust for an offense that goes cattywampus far too much for me to trust. He might be the third-best back on this roster. When that roster includes Kerryon Johnson, that's saying a lot. Okay, he's not the third-best, but he's a lot closer to Kerryon Johnson than to D'Andre Swift.
Devonta Freeman, New York Giants (56% rostered)
Devonta Freeman is hurt and despite their near-heroics on MNF, they stink. Who knows when we will see him again (the Giants ruled him out early this week)? Who knows when we will start him again?
Joshua Kelley, Los Angeles Chargers (47% rostered)
This is Justin Jackson's backfield. His and something called "Troymaine Pope." Kelly has topped five fantasy points just once since week three. He's on the short end of a platoon with Justin Jackson. Jackson is likely going to slide into the short side of the platoon when (or if) Austin Ekeler comes back.
Tevin Coleman, San Francisco 49ers (44%)
He's hurt (again) and he's the third-best 49ers back on a team that has three somewhat healthy backs right now. Or don't cut him, Kyle Shanahan refuses to sit him, despite him mustering 50 yards on 21 carries so far this year. He could get 20 carries for 150 yards and two touchdowns on Thursday Night Football.
Alexander Mattison, Minnesota Vikings (44% rostered)
On a day where Dalvin Cook had 30 carries, Mattison touched the ball just three times for eight yards. He's back to pure handcuff status; not "handcuff with flex usefulness" status, like some want to tell you.
Tight End Cut List Candidates
Jonnu Smith (90% rostered)
Jonnu has eight targets for four catches and 51 yards over the last three weeks. Coincidentally, A.J. Brown started to breakout three weeks ago, and Corey Davis returned to full strength two weeks ago. Tight end sucks, and Jonnu is as talented as any. I'm not saying drop Jonnu. I'm saying that maybe you think about it with a gauntlet coming up: Chicago, Indianapolis, at Baltimore, and at Indianapolis. He's probably off your roster sometime in the next four weeks. Maybe trade him?
Mike Gesicki, Miami Dolphins (66% rostered)
After getting six targets for five catches and 91 yards in week five against San Francisco, Gesicki has disappeared. He has four targets for one catch and eight yards. I want off this ride.
Tyler Higbee, Los Angeles Rams (62% rostered)
I posited earlier this year that Higbee's problems stemmed from Jared Goff not throwing as much. Well, Goff threw the ball 61 times on Sunday. Higbee had four targets, which was a distant fifth place on the team. Let him go, let him go, [whatever the other words to the Frozen song are go here].
Zach Ertz, Philadelphia Eagles (59% rostered)
He was bad, the Eagles wanted to trade him, and now he's on IR. He hit IR in week seven, and we have zero news since then. That's probably not a good sign. You don't need to hang onto him (unless you have an IR slot).
Keep in mind that all of these drop candidates are recommended drops, they are merely candidates to clear out space on your roster. Second quarterbacks and second tight ends should be the first to go to make room for the hot new running backs or tight ends you want to get on your roster. Good luck with all your waiver wire moves in week five!
If this has you hankerin' for some fantasy sports, try out Fan Duel! That link lets them know we sent you! It also gets you a 20% deposit match up to $500!
Then, follow Football Absurdity on Twitter!
After that, get free fantasy football advice by joining our Discord!
Finally, if you like what you read here, check out our podcast and our Patreon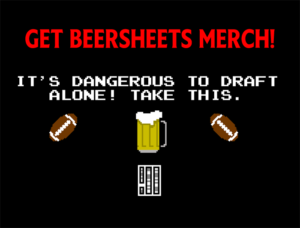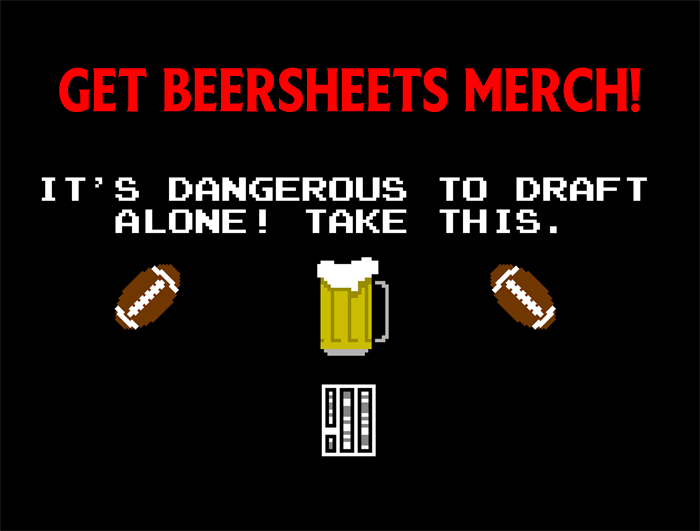 [Header Image Source: https://upload.wikimedia.org/wikipedia/commons/3/3f/Baker_Mayfield_vs_Bengals_2019_%282%29.jpg under CC SA 2.0]