It's time for fantasy football's week 8 puzzles. These will tease your brain so hard you might end up in the concussion protocol!
1. Name that Player
With 3 touchdowns and 295 receiving yards, this is the only fantasy-relevant offensive player whose last name contains three consecutive letters of the alphabet.
This kick return specialist is the only fantasy-relevant offensive player whose full name contains three double letters (like ss, ee, etc.)
Who is the only top 25 fantasy player on the season with more than 7 turnovers?
2. Word Grid
Can you fit all 25 of these quarterbacks into the word grid?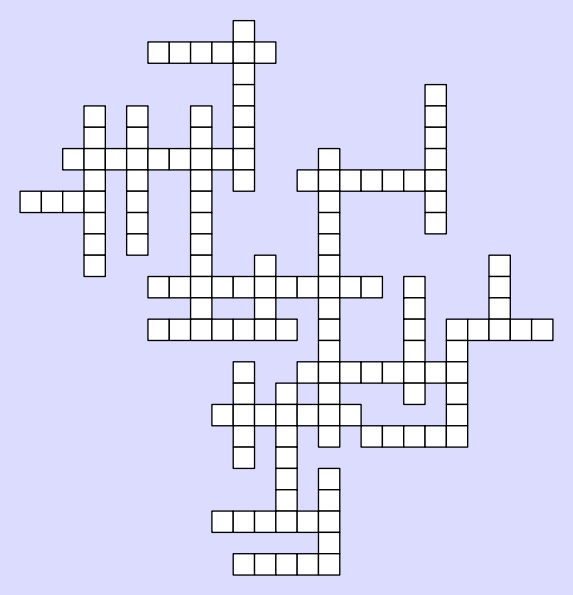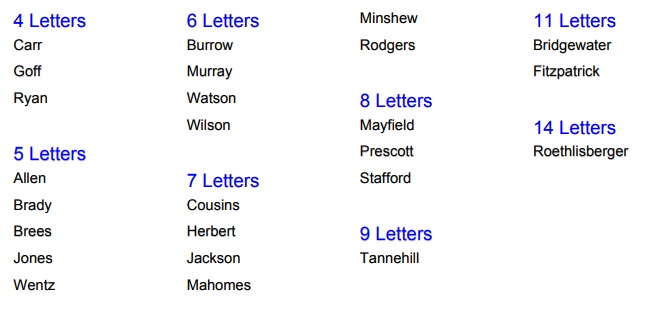 Hint: There's only one space where Tannehill and Roethlisberger can fit.
(made with help from www.edu-games.org)
3. Mashagrams
Each set of letters contains two fantasy football player names scrambled up. Can you figure out the two players that go with each set?
I. MANDATING EVAN HOOVLER KILLS US
II. NANNY JEERS A TUNED JEFF KRISKO
III. WALEED ISMAIL LED YE AARDVARK RANCH
(made with help from Wordsmith.org)
Now that you've solved all of the week 8 puzzles, use your enormous, girthy brain to succeed at Fan Duel! That link lets them know we sent you! It also gets you $5 bonus cash to play with if you make a deposit.
Then, follow Football Absurdity on Twitter!

After that, get free fantasy football advice by joining our Discord! Also taking suggestions for future puzzle formats, again via Discord!
Finally, if you like what you read here, check out our podcast and our Patreon
[Photo credit: https://pixnio.com/objects/toys/puzzle-game-pencil-word-logic under cc-2.0]