Six weeks are in the books in an extremely weird and wild NFL season, and it's time to figure out who we need to remove from our rosters to make room for the new hotness. This week's cut list features fewer players than in the past, because I might have been too liberal with my cutting shears. To make this cut list, players must be on rosters in at least 40% of Yahoo! leagues. I don't need to tell you that rostering Ryan Izzo and Eno Benjamin is a bad idea.
Cut List Quarterbacks (1QB League Only)
Jared Goff, Los Angeles Rams (76% rostered)
The San Francisco 49ers turned Jared Goff into Jared Goof on Sunday Night Football. The reigning NFC Champions held the former reigning NFC Champion to 198 yards passing, two touchdowns, and a pick on 38 pass attempts. It's not really that, it's more than the 49ers were a decent(ish) matchup for Goff and he didn't show up. He gets an actively bad matchup next week (versus the #31 QB defense, the Chicago Bears). He follows that up with another neutral QB matchup with the Miami Dolphins. Then, it's Goff's bye. If you don't see yourself using him in the next couple of weeks, you can move on from him for now.
On top of all of this, the 49ers game was the first time Goff topped 32 pass attempts this season. The Rams are a rush-first team now, and it's capping Goff's upside most weeks.
Dak Prescott, Dallas Cowboys (50% rostered)
He's out for the year. He shouldn't have a higher roster rate than Chase Claypool (49% rostered). That is, of course, unless you've already given up.
Ryan Fitzpatrick, Miami Dolphins (49% rostered)
Fitzpatrick gave us another great game this week, throwing three touchdowns against the hapless Jets. Unfortunately, the QB10 is now on bye. You can tell by his roster rate that he hasn't exactly become a hot commodity, so you can go ahead and drop Ryan Fitzpatrick to pick up another QB if you're in a roster crunch. A QB that already had his bye, perhaps (like Derek Carr or Ryan Tannehill?). If you desperately need Fitz back after the bye, there's a great chance you can just pick him back up next week. He's not a priority player for your roster. He's been great for expectations, but as I said, he's QB10 on the season.
UPDATE:
Kirk Cousins, Minnesota Vikings (40% rostered)
He did the thing. He took care of the good matchup (with a lot of garbage time). Now, unfortunately, it might be time to ditch Kirk Cousins again. Cousins has a bye in week seven and has the Packers (#20 against QBs) and Bears (#31 against QBs) in two-of-three matchups upon his return. Cousins managed 343 passing yards and 3 touchdowns but also clawed his way back into those numbers after throwing three interceptions.
Cut List Wide Receivers
Julian Edelman, New England Patriots (86% rostered)
Julian Edelman has exactly six targets in each of his last three games and has just seven catches to show for his efforts in those three games. Well, he also averages 22 yards per game in that span. So, if you need 5.2 PPR points, then I guess Julian Edelman is your guy? Edelman's great value was tied up into his YAC ability and his mind-meld with Tom Brady. The former seems to have disappeared, and the latter is harder to lean into when you're on different teams. It seems like every pass to Edelman is barely a catch, and he also loves to drop the dang football, a lot.
I was out on Edelman to begin with, and I've seen enough these last three games to think that the last three games, and not the 8/179 line against the Seahawks, is the new normal for Edelman.
T.Y. Hilton, Indianapolis Colts (83% rostered)
T.Y. Hilton hasn't had a 100-yard game since December of 2018. He hasn't had a 90-yard game since then and has just one game over 74 yards in that timeframe. Touchdowns helped buoy his value last season, as he scored five in the first five games of 2019, but he hasn't hit paydirt in nearly 365 days.
In the first five weeks of the season, you could blame it on the Colts not getting their passing game going. You can't do that anymore, as Philip Rivers managed 371 passing yards this week, to go with three touchdowns. Hilton didn't get in on any of that.
Hilton hits his bye week this week, so those of us with T.Y. Hilton can let him fly to get some of the new hotness. That is, unless you listened to me last week and already jettisoned him off your roster.
Marvin Jones Jr, Detroit Lions (63% rostered)
I loved you Marvin, but you've let me down. When Kenny Golladay missed the first couple of weeks, we sort of glossed over Marvin Jones Jr's production, pointing to his fourteen targets in two games. Since Kenny Golladay returned, Jones has just ten targets in three games, which he's turned into 68 total yards across the last three contests. He topped that off with a two catch, eight-yard effort on Sunday, and WHOOPS he gets the Falcons next week. Maybe drop him after then? Surely you can trust him next week?
Cut List Running Backs
Cam Akers, Los Angeles Rams (60% rostered)
Keep him if you can, but it's getting harder and harder to care about Akers. Darrell Henderson ran well against the 49ers, and Malcolm Brown got a ton of run. A fully healthy Cam Akers is out of excuses at this point. He had one snap and zero touches during Sunday Night Football. Akers was always a stash play, but running backs are a nightmare. I understand ending the stash early. I will be doing that in a few places myself.
Nyheim Hines, Indianapolis Colts (45% rostered)
The dream is dead and the Colts hit their bye week this week. Since his week one explosion, the Colts have deleted Hines from their game plan. He is on pace for 48 receptions and 503 total yards since that game. The Nyheim Hines dream is dead, killed by Philip Rivers' offensive ineptitude.
Rex Burkhead, New England Patriots (40% rostered)
It's okay, we all fell for his act. Since going for three touchdowns, Burkhead has 64 yards on 17 touches in the last two games. The Patriots get the 49ers run D that has some issues but has mostly stymied opposing running backs.
Cut List Tight Ends
Zach Ertz, Philadelphia Eagles (96% rostered)
Ertz has a high ankle sprain and is out about a month, meaning you have the cover to finally move on from Ertz. He hasn't' been good this year, scoring just 32.5 fantasy points in six weeks. He's redefined ineptitude in the last three games, turning 21 targets into 9 catches for 48 yards. With Goedert on short-term IR and likely to return before Ertz, it's possible that Ertz has played his last down as Philly's TE1.
Mike Gesicki, Miami Dolphins (85% rostered)
It truly hurts me to say this, but the Dolphins are too stupid with Mike Gesicki. Durham Smythe and Adam Shaheen had touchdowns, Shaheen had a long passing play, and Gesicki Goose Egged. The Dolphins are just incredibly dumb with him, though I believe in the talent. I don't believe in this enough to keep him through his week seven bye.
Eric Ebron, Pittsburgh Steelers (54% rostered)
I told you to drop him last week!
Keep in mind that all of these drop candidates are recommended drops, they are merely candidates to clear out space on your roster. Second quarterbacks and second tight ends should be the first to go to make room for the hot new running backs or tight ends you want to get on your roster. Good luck with all your waiver wire moves in week five!
If this has you hankerin' for some fantasy sports, try out Fan Duel! That link lets them know we sent you! It also gets you a 20% deposit match up to $500!
Then, follow Football Absurdity on Twitter!
After that, get free fantasy football advice by joining our Discord!
Finally, if you like what you read here, check out our podcast and our Patreon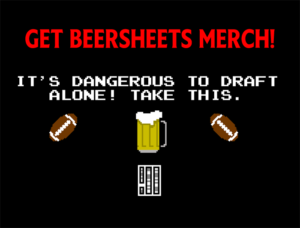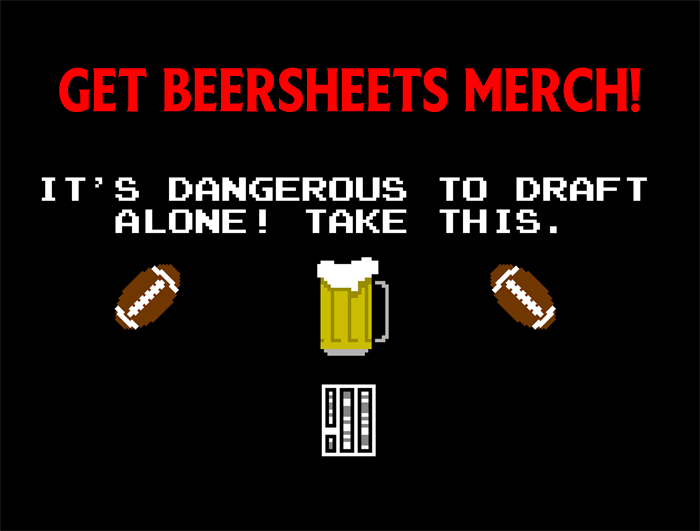 (Header Image Source: https://upload.wikimedia.org/wikipedia/commons/1/1b/Josh_Norman%2C_T.Y._Hilton_%2844727187761%29.jpg, edited under https://creativecommons.org/licenses/by/4.0/deed.en)