With the news of Melvin Gordon getting a DUI late Tuesday night, fantasy football is aflutter.  Panic has started to set in for some and others are looking for exploitable angles.  Everyone is wondering where the Denver Broncos will go from here.  Is Melvin Gordon getting suspended?  Should I pick up Phillip Lindsay?  I will break down the most important question of all: how should I respond to the Melvin Gordon arrest?
Will the NFL Suspend Melvin Gordon? 
The NFL and individual teams can be pretty reactionary when stories like this come out.  They care more about the optics of a situation than making the right choice.  Yes, the NFL has a personal conduct policy that requires players to not do the dumb and illegal things that players frequently do. Because we want morally righteous gladiators while watching our blood sport.
However, the NFL also has a Players Association and a  collective bargaining agreement that requires a hearing before making judgments.  That means the NFL can't just turn around and suspend Gordon without their version of due process, which should actually be called poo process… because it stinks!
The only consistency to the hearing and appeal process for violating the NFL's personal conduct policy is that it takes a long freaking time.  The fastest DUI suspension I could find in the last three years was when the NFL suspended Kareem Jackson for the last two games of the 2019 NFL season.  It took the NFL just three months to suspend Jackson after his DUI arrest.  And that was, by far, the fastest suspension the NFL turned around.  On average, the NFL has waited nine months before taking punitive action on players.  In short, so long as Melvin Gordon is on the Denver Broncos in 2020, he will play.
Will Denver Cut Melvin Gordon?
But what if the Denver Broncos get really mad at Melvin and cut him for besmirching the NFL's "good" name?  If history hasn't proven that talented football players are immune to serious consequences, then his current contract will protect him.  Melvin Gordon's 2020 contract is fully guaranteed.  Let me repeat this so it sinks in.  Melvin Gordon is guaranteed $7,000,000 this year.  If you know a billionaire that is willing to burn $7,000,000, please let them know I'm willing to be adopted into a good home.  Because I have looked and I don't think they exist.
Also, it accelerates the cap hit for his 2021 prorated bonus, putting the Broncos upside-down on that contract and eating up about one-third of their remaining cap space.
Should I pick up Phillip Lindsay?
The next big question being asked in the wake of Gordon's DUI is if you should grab Phillip Lindsay.  The answer to this is a resounding yes, but not for the reasons you think.  Melvin Gordon isn't missing any time this season, but that doesn't change the fact that Phillip Lindsay is a semi-talented running back in the NFL with a pulse when all the other running backs seem to be dying daily.  Why is he even available in your leagues?
In the one game he played in, he was splitting carries evenly with Melvin Gordon until he got hurt.  Even accounting for not playing a half of football, he was on the field for 32% of the Broncos snaps.  The Denver Broncos like Phillip Lindsay and that means you should like him also!  If you add to that information the fact that he has rushed for over 1,000 yards in each of the last two seasons, why wouldn't you roster him?
Absurdity Check
The answer to how you should respond to the Melvin Gordon arrest is pretty simple.  You respond by not panicking because this will almost assuredly have zero impact on the 2020 NFL season.  Yes, you should pick up Phillip Lindsay, but not because of the Gordon arrest.  You grab Lindsay on waivers because he's a good football player at a running back position known for its scarcity and that currently has a lot of COVID-infused corpses.
Of course, I could be wrong…
If this has you hankerin' for some fantasy sports, try out Fan Duel! That link lets them know we sent you! It also gets you a 20% deposit match up to $500!
Then, follow Football Absurdity on Twitter!
After that, get free fantasy football advice by joining our Discord!
Finally, if you like what you read here, check out our podcast and our Patreon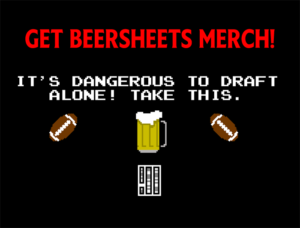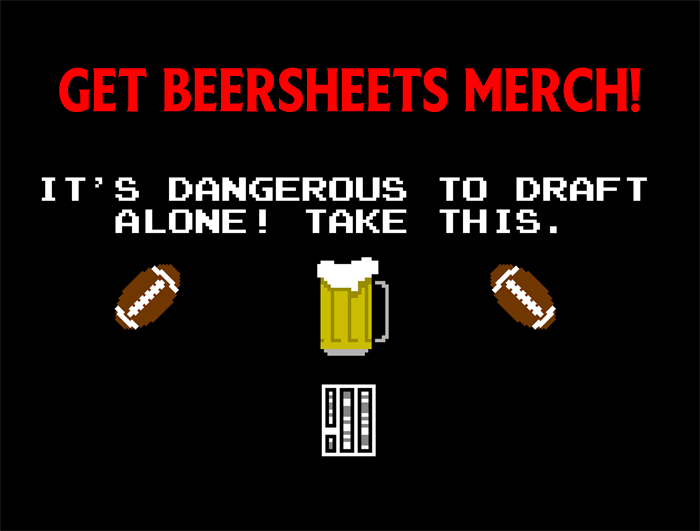 (Header Image Source: https://en.wikipedia.org/wiki/Melvin_Gordon#/media/File:Melvin_Gordon.JPG, cropped under CC BY-SA 4.0)