If you're like most of the people out there, you probably half-remember hearing Chase Claypool's name at some point. You know it now, after he went off for 116 yards and four touchdowns in week five. But who is Chase Claypool, and should we really cannon blast FAB at the Canadian Sensation who people lovingly call Mapletron after his massive breakout performance?
Chase Claypool played four years at Notre Dame, where he had a breakout 2019 campaign. He led the Independent College Conference of Notre Dame with 1,037 yards and 13 touchdowns on 66 receptions. He's a big guy (6'4", 238 lbs) and plays great. Unfortunately, there's a lot of advanced stuff that draft Twitter's models didn't like about him. Basically, it all boiled down to him not breaking out until his senior year. His late breakout age, low "dominator" score and low target share conspired to have many in analytics twitter look past him.
Not me. I was honestly befuddled that more people weren't in on Chase Claypool after watching his college tape. He plays just like Mike Evans, he just isn't blessed with the same Stretch Armstrong arms that Mike Evans has, which allow him to have a massive catch radius. I was immediately smitten with Chase Claypool, declaring him my wide receiver draft crush. I don't have much to say here, because like I said, Mike Evans with baby arms is all you really need to know.
Before the combine, there was a contingent of people who wanted him to switch over to tight end. These people are nerds and losers, and Chase Claypool took the combine and decided that he didn't want to play around anymore. He posted a 99th-percentile speed score (speed, adjusted for weight), as he ran a 4.42 40-yard dash at nearly 240 pounds. Only two WRs have a sub 4.45 40-yard dash at 235+ pounds: Chase Claypool and Calvin Johnson.
The Pittsburgh Steelers took Chase Claypool in the second round of the 2020 NFL draft. He went at pick 49 overall and was their first pick (they traded their round one pick for Minkah Fitzpatrick). I started hooting, hollering, and jumping up and down. If the Steelers add an early-round WR, you have to standup and take notice. He joins Diontae Johnson, James Washington, JuJu Smith-Schuster, Martavis Bryant, Emmanuel Sanders, and Mike Wallace as guys the Steelers have taken in the first few rounds since 2009. There are some misses in there, as well, but all those guys had at least partially useful fantasy football careers. Though JuJu Smith-Schuster is doing his best to do a Mike Wallace Speed Run these days (wildly successful fantasy football production that suddenly dries up overnight).
Chase Claypool always had a tough row to hoe to get quick fantasy football production. The Steelers have a wildly young WR room, with the three guys ahead of him on the depth chart going in the last three drafts. They had to figure out how things settled out, and at this point, it looks like they have. Diontae can't stay on the field, leaving a game early for the second-straight game. Mike Tomlin wants dependability, and he isn't getting it from Diontae. JuJu has just five targets in back-to-back games, and is a rotational player at this point, playing just three-fourths of the snaps in the last two games.
Coincidentally, these coincided with Claypool going from one-third of snaps to three-fourths of snaps across the last two weeks. Claypool is getting the snaps, and he finally had the targets in week five. He went from getting about 8% of Big Ben's targets through the first three games before getting about one-third of them on Sunday.
At this point, I'm ready to fire the FAB cannon at Chase Claypool. This week, he gets a Browns team that cannot stop wide receivers. Nine guys have at least 9.9 HPPR fantasy football points against them already this season. And that includes Willie Snead. Overall, they've yielded the third-most fantasy points to the position. Claypool showed that he shook himself to the top of the depth chart this week, with JuJu Smith-Schuster taking a back seat, Diontae Johnson injuring himself again, and James Washington hanging out on milk cartons. Claypool could be the next big thing in Pittsburgh.
If this has you hankerin' for some fantasy sports, try out Fan Duel! That link lets them know we sent you! It also gets you a 20% deposit match up to $500!
Then, follow Football Absurdity on Twitter!
After that, get free fantasy football advice by joining our Discord!
Finally, if you like what you read here, check out our podcast and our Patreon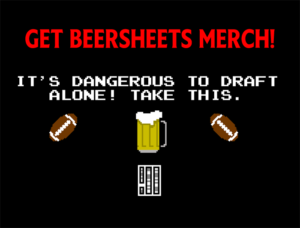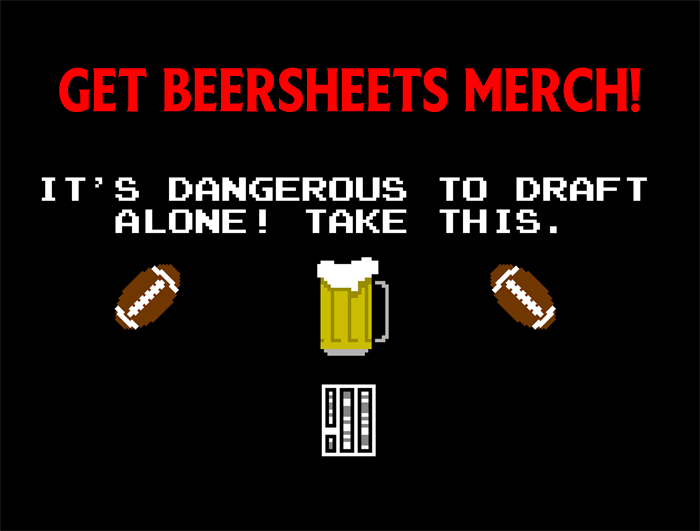 Image Source; Chase Claypool on Twiter