Who Is in the 2020 Super Bowl Halftime Show
Jennifer Lopez and Shakira will headline the Pepsi 2020 Super Bowl Halftime Show. However, as much as I'd enjoy a 30-minute mashup of Hips Don't Lie and Jenny from the Block, there are probably going to be a few more performers added to the lineup, and I HAVE OPINIONS!
Here are the performers I would most like to see on the undercard of the Diet Rite Pure Zero 2020 Super Bowl Halftime Show:
Super Bowl Performer #1: Antonio Brown
He just got off house arrest! Now is the perfect time for his comeback publicity tour! The sports world was loving Antonio Brown's wacky antics last August, until it got all creepy and sexual and made us feel bad for laughing at him in the first place. I for one would like to see him attempt a comeback, so I can feel good for laughing at him again.
Brown also fulfills my #1 question I ask of all potential Jones Tofurky and Gravy Soda 2020 Super Bowl Halftime Show performers: "Is there footage of him singing My Perogative while dressed as a hippopotamus?" Yes, there is!
How can you not have that spectacle at the Hello Kitty Ramune Kimchee-Flavored Drink 2020 Super Bowl Halftime Show?
Super Bowl Performer #2:
The 2008 Class of Frank Sinatra School of the Arts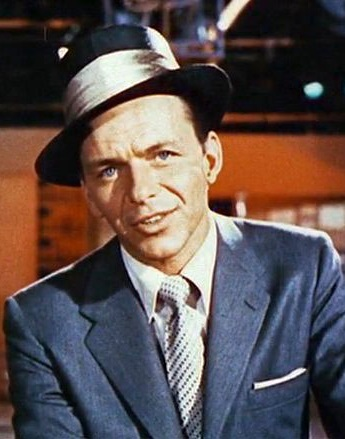 The only way I can explain the following performance from an actual arts school is maybe the props department quit in protest of the school's decision to put on the controversial play Avenue Q. This, maybe, prompted an eleventh-hour run to the footwear department of Wal-Mart. Hey, there may be off-key students with socks on their hands showing zero effort, but at least there are so many of them singing at once that they can't all fit on the stage! (Start at 50 seconds in)
Super Bowl Performer #3: Ylvis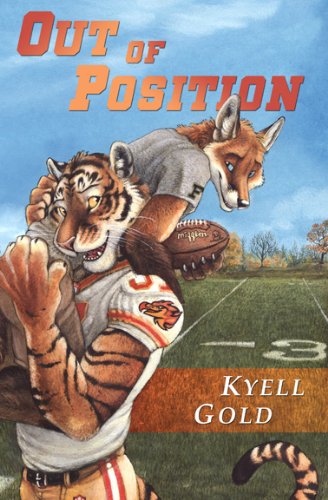 We all know that they design the Super Bowl Halftime Show (sponsored by Castrol's Delicious and Refreshing Motor Oil Soda) to interest women. That's literally the only reason that Maroon 5 headlined it last year, other than the fact they were willing to play for free. However, NFL data miners are missing out on a chance to lure another large demographic: furries. Furries are people who like dressing up as animals and assure me that it's not always a sex thing. The market is there, why else would there be a best-selling novel about a gay tiger playing football?
I couldn't find a video clip of a furry band, because I'm not having that on my search history. But there is the breakout hit What Does the Fox Say which I don't "get" because I'm not a "millennial" but I assume is totally a sex thing:
Super Bowl Performer #4: Someone Really Drunk and/or Insane
This could be a competition: Whichever fan purchases and drinks the most beers at the 2020 Super Bowl gets to do the halftime show. Frankly, I don't really care how they choose the person, just get someone like this in front of my eyes, this should be a priority:
Super Bowl Performer #5: Skee-Lo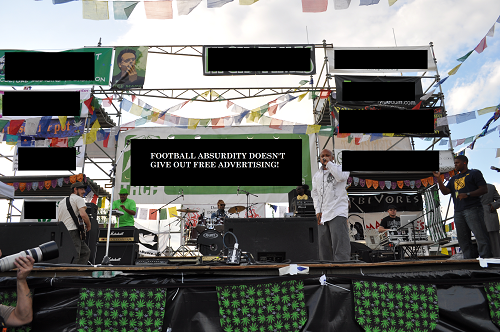 Remember Skee-Lo? Nobody does! But the Super Bowl has decided it's okay to parade out no-longer-relevant acts such as Kid Rock and the worse half of Outkast, let's just keep pulling rap artists out of obscurity and having them perform their only hit. And let's do it in chronological order for nostalgic accuracy! That's the thing: It doesn't have to be just Skee-Lo, it could be every one-hit wonder from the 1990s.
Here's my proposed setlist:
Mentirosa – Mello Man Ace. He released a single last year at the age of 52, so you know he'd be down.
Knockin' Boots – Candyman. We can add Betty Wright, remember her? Of course not, and that's why she's perfect for this.
Jump – Kris Kross. Only one half of this Duo is still alive, so I'll have Candyman remain on stage.
I Got a Man – Positive K. But I would insist he spread AIDS awareness by changing his name to K.I.V. Positive.
Ditty – Paperboy. I would also be intrigued to hear his follow up single, which Wikipedia tells me is called Bumpin' (Adaptation of Humpin')
Dazzey Duks – Duice. I thought this song would be about Daffy Duck, but it's not. Apparently, it's about shouting loudly.
Whoot There It Is – 95 South/Whoomp There It Is – Tag Team. Both bands on stage, simultaneously performing so it sounds incomprehensible.
Back in the Day – Ahmad. I'll have Kris Kross join him because they both used their first name for their act, which is lame.
I Wish – Skee-Lo. This would be the headliner act, therefore I put it in the middle.
Hay – Crucial Conflict. The song that angered Bone Thugs-n-Harmony in the days before Bone Thugs just decided to be mad at each other all the time)
The Theme (It's Party Time) – Tracey Lee. Wikipedia assures me that this legendary song was "a mild hit".
Deja Vu (Uptown Baby) – Lord Tariq and Peter Gunz. This song's hook is from the greatest album of all time, and I would have Donald Fage come up and perform all 8 tracks from The Nightfly as a surprise hook in the middle of this rap.
No Pigeons – Sporty Thievs. I would use this as an opportunity to reunite TLC with a holographic Left Eye. They're not using the Tupac hologram machine enough.
This setlist would take approximately an hour, but it would be worth it. We would all remember the nineties and be nostalgic for when Super Bowl halftime shows were good. Note: This condemnation of recent Super Bowl halftime shows does not include Katy Perry's show, because Katy Perry's show ruled jewels.
For more of Evan Hoovler's nonsense, check out his other comedy articles or buy his nationally-published book, or come hang out with him on our Discord. Tune in to SiriusXM Fantasy radio February 5th to hear if he won the FSWA's "Fantasy Football Article of the Year" award.
[Photo credits: https://commons.wikimedia.org/wiki/File:Skee-Lo_at_Hempfest_01.jpg (edited), https://commons.wikimedia.org/wiki/File:Antonio_Brown_vs_Redskins_2016.jpg, https://www.amazon.com/24-Carat-Words-Out-Position/dp/B00E4PTWX8/ref=sr_1_1?keywords=out+of+position&qid=1576530797&sr=8-1, https://en.wikipedia.org/wiki/File:Frank_Sinatra_%2757.jpg under https://creativecommons.org/licenses/by/4.0/deed.en and ]