(Guest Author: A Guy Who Doesn't Understand Metrics)
It's time to look at week 11 injuries from a standpoint of pure analytics. I'm casting emotion aside and showing you the hard-hitting numbers to prove whether these fantasy stars will start in week 11.
Christian McCaffrey Injury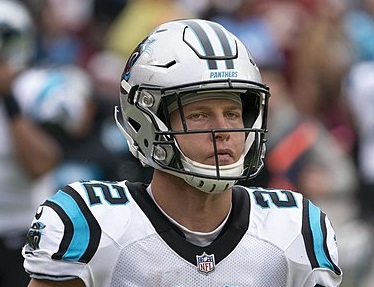 McCaffrey put a scare into owners by missing Wednesday's practice due to what was listed as a foot injury. When we attempt to quantify the severity of a foot injury, we must first consider the size of the foot in relation to the weight. After all, smaller feet absorb more force and are therefore more likely to sustain another week 11 injury.
So, let's start by looking at CMC's foot size, which I could not find. However, studies show a direct correlation between hand size and foot size, and CMC's combine hand length is just over 9 inches. Is that big? According to 2014 data, it puts his hands at about 1.5 inches longer than the average men's hand.
Since his hand is noticeably longer than average, we can safely conclude that McCaffrey's foot injury is not serious. Plus he practiced in full on Thursday and the Panthers' coach said he was just resting him to be safe. Christian McCaffrey's injury is fine.
George Kittle Injury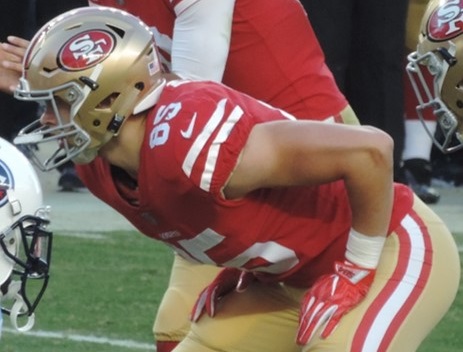 Though not formally ruled out, Kittle has missed both Wednesday and Thursday practice with a knee issue.
A 2007 study found a definitive correlation between one's height and one's likelihood of developing knee issues. Specifically, those with a height of over 170 cm had the highest propensity for knee injuries. There are exactly 30.48 cm in a foot which means 170 cm is just under 5.5 feet tall. Kittle is nearly a foot taller at 6 feet, 4 inches. That's proof positive that Kittle's injury will definitely keep him out of Sunday's game.
Le'Veon Bell Injury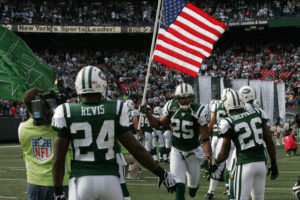 Bell has been limited in practice with a rib injury and an illness. He is expected to suit up, but even then the numbers point towards not starting him in fantasy football. Consider this, the average weight of the Jets starting offensive linemen is 307 pounds. That may seem like a lot, but take a look at their opponents: Washington. The average weight of their starting defensive linemen is 310 pounds! When a 310-pound weight collides with a 307-pound weight repeatedly, the 307-pound weight gives way. Therefore, Bell will be running behind a constantly collapsing line, sit him.
Amari Cooper Injury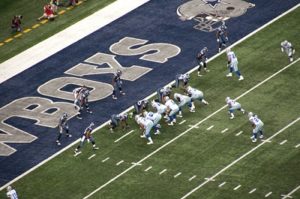 Amari Cooper hasn't missed a game all year and is expected to keep that streak despite battling knee and ankle issues. However, keep this in mind: The average height of Detroit's secondary is just a half-inch shorter than Cooper himself, which doesn't leave much room for separation. I'm going to sit Cooper for a receiver who has a much better height difference than the safeties he'll be up against.
Adam Thielen Injury
Thielen didn't practice Wednesday or Thursday, and coach Mike Zimmer said there's a "chance" he could play this week, which doesn't give me any faith. Plus, there's the daunting sub-30 degree weather forecast for Sunday's game against Denver. As we all know, heat makes things expand, and lack of heat makes things contract. So Thielen's hamstring will probably be tight and not ready to go.
Oh, also Minnesota officially ruled him out, so that's another piece of evidence he might not play. And that's the week 11 injury report I'm most confident in.
For more fun fantasy advice like our Week 11 Injury Report, check out our Week 11 fantasy football advice or hit us up on Twitter or Discord
[Photo Credit: https://commons.wikimedia.org/wiki/File:Christian_McCaffrey_(31452665438).jpg, https://en.wikipedia.org/wiki/File:George_Kittle_with_49ers.jpg, https://www.flickr.com/photos/nycmarines/4105966905, https://commons.wikimedia.org/wiki/File:Dallas_Cowboys_in_the_red-zone.jpg, https://upload.wikimedia.org/wikipedia/commons/0/0f/DeAngelo_Hall%2C_Adam_Thielen_%2826599714459%29.jpg under https://creativecommons.org/licenses/by/4.0/deed.en]