This fantasy football week 1 sucked. I hated it. The only consolation was that I'm a Raiders fan, so by the time Sunday rolled around, I couldn't get any lower. That's something, right?
On to the week 1 fantasy football capsules:
Packers vs. Bears Fantasy Summary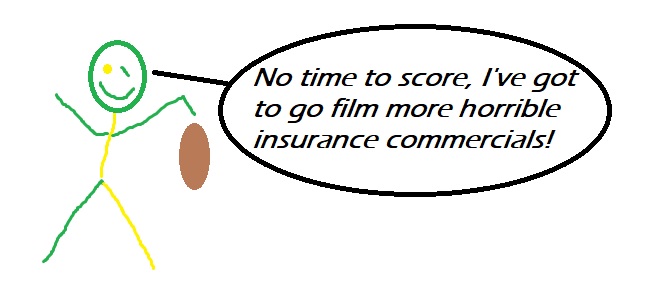 Here's a bad idea: Let's throw up the best defense in the NFL in the opening game due to some arbitrary historical thing. You know what we want, NFL? We want a high scoring NFL game, not some 10-3 punt-a-thon. I really loved losing every league where I started Aaron Rodgers and David Montgomery before the weekend even came. So wonderful! I also loved all my opponents who were too stupid to start anyone but Jimmy Graham vs. the Bears, then watching him score the game's only meaningful points. I also enjoyed getting kicked out of the bar because their stupid Pixar-themed Karaoke night was loudly punctuated by my sobbing.
Atlanta Falcons vs. Minnesota Vikings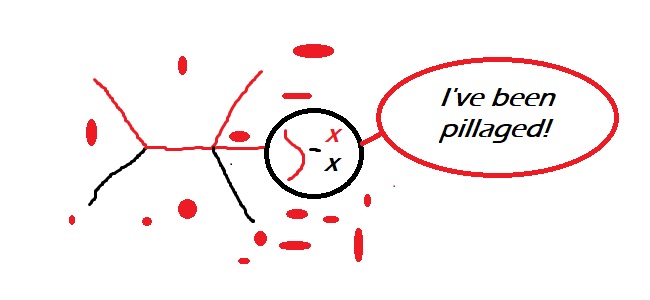 Hey, NFL, I know you're a bunch of 100-year-old dudes who don't like change, but stop scheduling great offenses against amazing defenses week 1. Talking about the Falcons, the Packers, maybe the Browns but I don't know because THE NFL DECIDED THE BEST WAY TO BUILD THEM UP WAS TO SCHEDULE THEM AGAINST THE 3RD BEST DEFENSE.
Now I have to start all my guys for a second straight week to even find out if they are dunzo or it was a weird, freak week. Matt Ryan salvaged a bad performance with a few late touchdowns, but Devonta Freeman totally justified me taking him in the third round with 31 COMBINED STINKING YARDS. I guess Julio made the most of his 31 yards by actually scoring but it doesn't matter because I DON'T EVEN OWN JULIO JONES IN ANY OF MY 10 LEAGUES.
Minnesota's starters were okay, I guess, if you like trying to make any sense out of a team that RAN THE BALL 80% OF THE TIME AND ONLY THREW 10 PASSES. Kirk Cousins has a baseline salary of $27.5 million for 2019, which comes out to $1.7 million per game, which means he made $170,000 every time he threw a pass in week 1. Great job, Vikings O.C., you left hundreds of thousands of dollars on the table just so you could spite all my fantasy teams. I hope you feel GREAT! I KNOW I DO!
Oh, also, a great reminder that you can't spell STUPID without I.D.P: I rarely play with individual defensive players because it's dumb and I thought I didn't suck, but apparently I do because I took consensus #3 LB Keanu Neal. Neal did nothing for me until he got a tackle… then got penalized on that tackle, which led to Dalvin Cook scoring a TD for my opponent on the VERY NEXT PLAY! ARGH! BLOOD IS POURING FROM MY EARS!
San Francisco vs Tampa Bay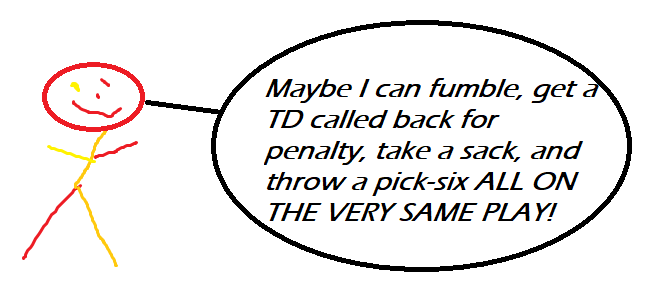 This one's on me. I should have realized that, in order for a team to help me out in fantasy, that team first has to ACTUALLY REMEMBER HOW TO PLAY FOOTBALL. Jimmy G. got like 150 yards and a TD and somehow managed to do better than Jameis Winston. Why did I draft Winston in my league that has -4 points for INTs?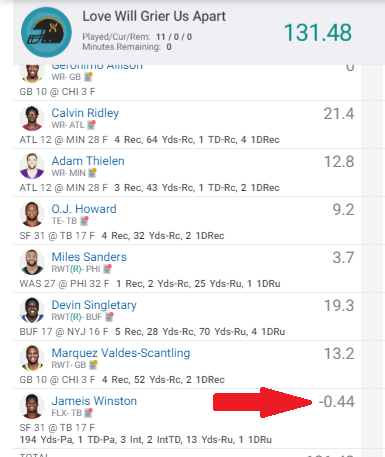 I could have literally started my own extremely-dead grandmother and scored more points than Jameis "Pack of" Winston. COOL! Mike Evans was terrible. Godwin got 53 yards and a TD, which is good I guess if you are a fan of spectacular mediocrity. After watching tape and stats on Ronald Jones all offseason and seeing absolutely nothing good, he decided he actually wanted to be a football player just in time to be on ABSOLUTELY NONE OF MY FANTASY TEAMS.
Tevin Coleman was pretty good at first, which is GREAT because he's on a lot of my teams. Which is, of course, why he then decided to GET INJURED. Now, not only do I have to pick up and start Ronald Jones, I have to somehow convince myself that he's not totally boring and slow. Just in time for him to turn back into a pumpkin, week 2. The Universe is bloated with the unfulfilled hopes of a million of my fantasy teams. Eat it, the Universe!
Los Angeles Rams vs Carolina Panthers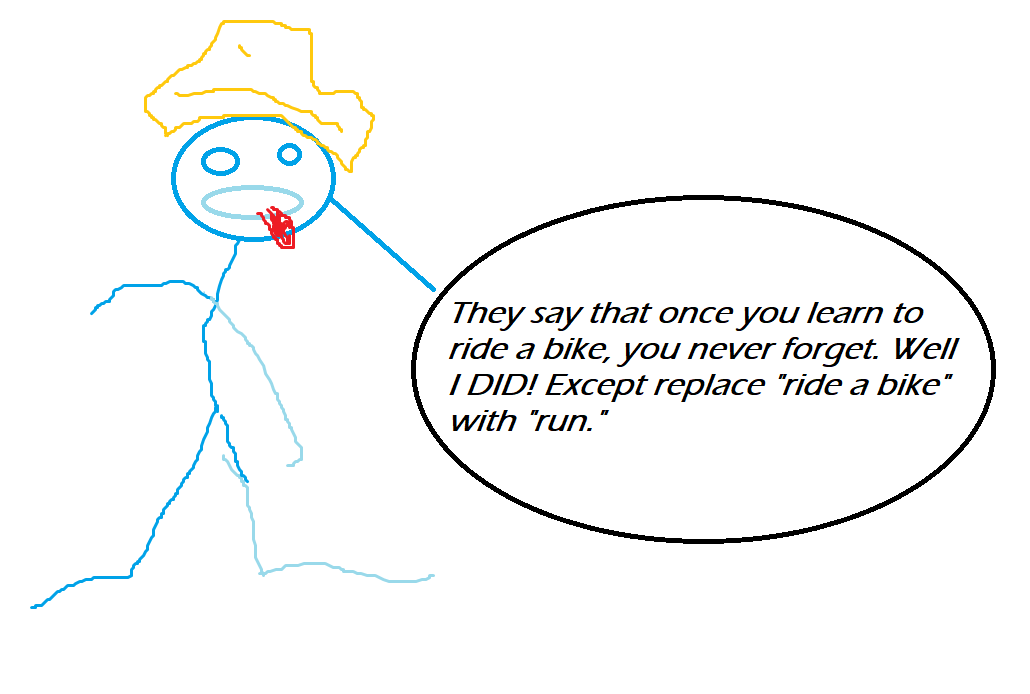 "Newton's mechanics are fixed!" They said. "He's zipping the ball with accuracy like never before," they said. But what they didn't say was that they had to break both his legs to make it happen, and also that it didn't happen.
Newton rushed for -2 yards, but made up for it with 239 yards passing and no touchdowns. Really glad I scored this "deal" as my starting quarterback. CMC had a great game, so good job those of you who randomly got a top 4 draft pick (not me).
On the Los Angeles side, Woods did alright, Kupp was okay, but the lone passing touchdown went to the third member of that trio… Tyler Higbee?! Cool, so Brandin Cooks justified his fourth-round ADP with 2 catches for 39 yards. Fun! Also Jared Goff scored single-digit fantasy points. Somehow these teams managed to score a combined 57 points without having a single good fantasy performance beyond CMC and the 11-percent-owned Malcolm Brown. Everything makes sense now: I'm strapped to a spinning dartboard trying to figure out which dart throws will actually avoid piercing my breaking heart!
Baltimore Ravens vs Miami Dolphins

I didn't "score" much when I was a teenager. Trust me, this is relevant. Or maybe it's not but just SHUT UP AND LISTEN THIS IS CHEAPER FOR ME THAN THERAPY!
The point is, when I look back on those years, I realize that women were sending me signals that they were interested, I was just too immature to notice them. At least, that's what I assumed. But now I realize all these signals are impossible, just like in fantasy football. I had no better chance of realizing Lamar Jackson's complete inability to pass accurately beyond 10 yards was a "signal" that he would erupt for 5 touchdowns as the chance I had that realizing that Lisa Marsh throwing my schoolbooks in the creek was really a "sign" she wanted me to ask her to homecoming.
A lot of left-field fantasy performers here: Marquise Brown caught two touchdowns despite playing on only 14 snaps. Mark Ingram shut down any hope of Justice Hill breakouts with over 100 rushing yards and two scores but TEMPER YOUR STUPID EXPECTATIONS, STUPID, IT WAS AGAINST THE MOST TANKY TEAM EVER. Tight end sleeper Mark Andrews went over 100 receiving yards with a score. However, the smart play is to not blow FAAB on these guys because a regression is definitely in store, and also because everything always turns out awful and hope is a passing whim of generations gone.
Preston Williams looked like the WR lottery ticket to own on Dolphins but, I mean like, who cares.
Buffalo Bills vs New York Jets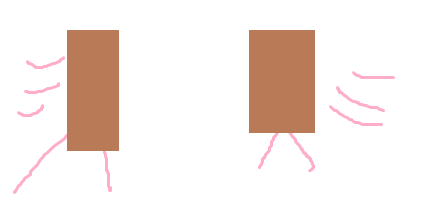 I have twin sons (my wife helped a little). When we're bored, sometimes we'll put giant cardboard boxes on top of them, have them blindly run into each other repeatedly, and bet on who falls down first. That was like watching this game.
People are saying both teams looked pretty good, but the fantasy numbers say otherwise: Josh Allen did what he was supposed to do by backing up mediocre passing numbers with about 10 rushing points. Devin Singletary had 70 yards on only 4 carries because the Bills HATE ME TO THE POINT THAT THEY'LL GIVE THE BEST GUY ON THE FIELD LESS THAN 5 CARRIES JUST TO HURT ME. John Brown rewarded owners who took a flex risk on him with 123 yards and a score.
On the Jets side, Jamison Crowder proved the Redskins have no idea what they're doing by catching 14 balls on his new team. However, he is the first player in NFL history to catch 14+ passes without going over 100 yards. Le'Veon Bell had almost 100 total yards and a score.
Actually, I guess this game was mainly alright for a fantasy game. Sometimes everything doesn't turn out awful…
UNLESS YOU OWNED ROBBY ANDERSON (3 catches, 23 yards), QUINCY ENUNWA (1 catch, minus 4 yards), OR FRANK GORE (10 carries, 20 yards). Which I do, so everything sucks again!
Kansas City Chiefs vs Jacksonville Jaguars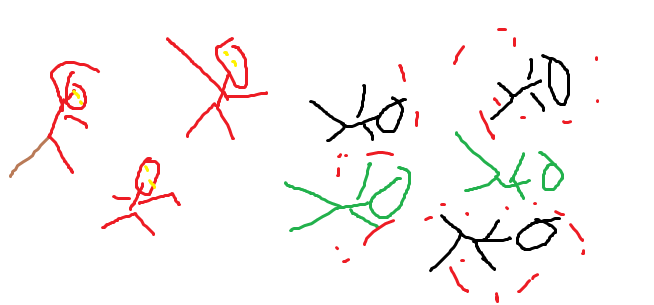 This game took a weird turn when Jacksonville defensive star Myles Jack threw a punch and quarterback Nick Foles broke his collarbone. Okay, maybe those two events happened independently of each other but THEY BOTH SUCKED FOR A GUY  LIKE ME WHO WAS ALL IN ON JACKSONVILLE AND DEDE WESTBROOK WHYYYYY?
Anyway, the Jags' season is now controlled by backup QB Gardner Minshew II. On the one hand, he seems like a sleeper QB that could fill in for Nick Foles with only slightly more mediocrity. On the other hand, you have to wonder about the intelligence of a guy who is the son of someone too dumb to realize that "Gardner Minshew" is the dumbest name ever and shouldn't be passed on.
Damien Williams sucks (13 carries, 26 yards), Sammy Watkins is one of the most hyped waiver wire prospects of all time (198 yards, 3 Tds, 0 crippling shoulder injuries). Kelce did fine, and would've done better had Mahomes not whiffed on an unnecessarily no-look pass in the end zone.
The Jags did, ummm, okay I guess, if you consider less than 75 total rushing yards okay. DJ Chark got nearly 150 yards and a score for anyone who started him WHICH WAS PRETTY MUCH NO ONE.
Cool, good talk, gang. On to the…
Tennessee Titans vs Cleveland Browns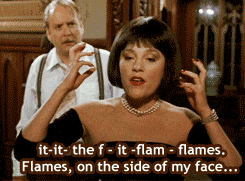 The above gif is from the classic film, "Clueless," starring Alicia Silverstone as Colonel Mustard.
The Browns sucked and the Gods suckered us into believing in hope. That's pretty much all I have to say about that. Owners of OBJ, Baker Mayfield, and Nick Chubb got to watch Cleveland's only touchdown run in by non-factor Dontrell Hilliard.
The Titans, however, proved that everyone who counted out Marcus Mariota's team was not only wrong, but on the opposite side of the planet from "right." Mariota had 250 yards and 3 touchdowns and should be started in all leagues going forward, I guess, because apparently he isn't THE LITERALLY WORST QUARTERBACK IN THE ENTIRE NATIONAL FOOTBALL LEAGUE. Derrick Henry had 18 carries for 84 yards plus one catch for 75 yards, so I guess that extremely small sample size from the end of last season extrapolates as t goes to infinity.
Delanie Walker caught two touchdowns, so enjoy being the person who owned him if you happened to get that less than 10% chance in your league. Let's move on…
Washington Haskins vs Philadelphia Eagles

Case Keenum is apparently the best quarterback in the league, tossing up 3 touchdowns and 380 yards against one of the better defenses. Makes perfect sense, which is why NOBODY WHO IS SANE STARTED CASE KEENUM IN ANY LEAGUE, ANYWHERE. He makes the perfect compliment to EVERYBODY'S PRESEASON SLEEPER STUD, TERRY MC<checks spelling> LAURIN. Also Vernon Davis reminds us that time isn't linear, but apparently loops back around 10 years with a crazy deep run and catch for a touchdown. Nothing can be learned from any of this data, whatsoever.
Wentz provided some actual expected value, tossing up over 300 yards for 3 touchdowns. Their leading rusher was, of course, Darren Sproles because, of course, this game fell into a time vortex from 10 years ago. Fortunately, we got a solid reminder that not everything was from 2010 when two long touchdowns were caught by… DeSean Jackson. I need to leave.
Indianapolis Colts vs Los Angeles Chargers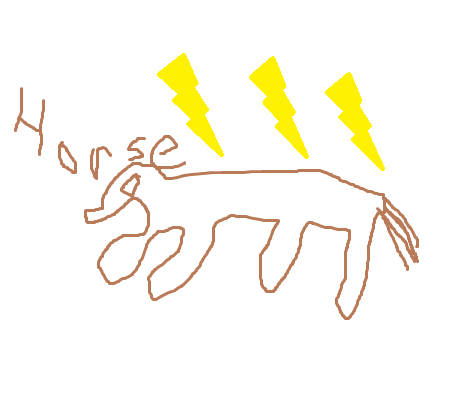 Jacoby Brissett proved that he was just a guy who can put up pretty average stats, tossing two touchdowns on less than 200 yards passing. Marlon Mack proved haters like me right by catching zero passes, only tacking on ONE HUNDRED AND SEVENTY-FOUR RUSHING YARDS AND A TOUCHDOWN TO UTTERLY SPIT IN MY TAPE-WATCHING FACE. TY Hilton caught a couple of TDs, again a guy I faded because I had no real data except that he SUCKED LAST TIME HE HAD BRISSETT.
Rivers was on for the Chargers, tossing 3 scores on 333 yards passing, helping EXACTLY ZERO OF MY FANTASY FOOTBALL TEAMS. Austin Ekeler made people wonder why anyone cares about Melvin Gordon at all with three scores on 154 combined rushing and receiving yards. Keenan Allen also contributed 123 yards and a score, making me SO HAPPY I DECIDED TO FADE HIM BECAUSE I DON'T WANT A WR WITH INJURY CONCERNS (even though EVERY ONE OF MY PLAYERS ALWAYS ENDS UP INJURED, ANYWAY.)
Bengals vs Seahawks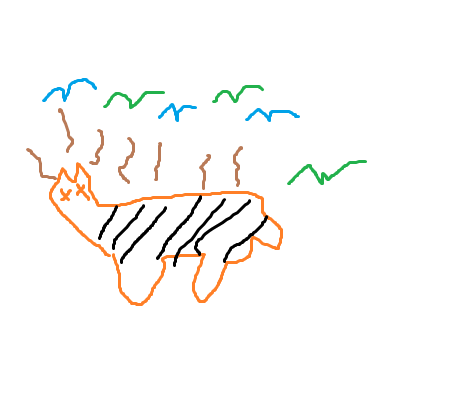 "Andy Dalton is so good," everyone said, "a world class talent who is not THE DEFINITION OF MEDIOCRITY AT HIS POSITION." So of course he threw for over 400 yards and two touchdowns despite not having AJ Green. Makes perfect sense! Also, they rumbled for less than 50 total rushing yards, and second-round pick Joe Mixon got injured. Honestly, that's on you and me, dear readers, for falling victim to the Bengals' siren song of "well maybe half our offense is injured but Marvin Lewis is gone so we have to improve!"
Notoriously bad wideout John Ross caught two touchdowns on over 150 yards receiving, OF COURSE. Everyone else on the Bengals sucked.
Seattle rusher Chris Carson had two touchdowns on 81 combined rushing and receiving yards. Tyler Lockett got 10 fantasy points, which seems passable until you realize HE ONLY HAD ONE CATCH ALL GAME. Also DK Metcalf ran straight forward and caught the ball 4 times for 89 yards. SUPER FUN STUFF HERE!
New York Giants vs Dallas Cowboys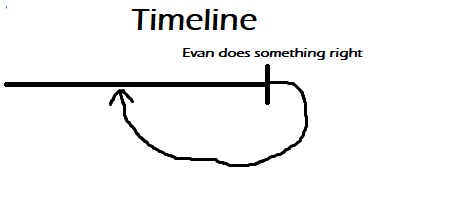 Saquon Barkley and Evan Engram looked great. Everyone else sucked the bone straight out of the drumstick. Which, honestly went exactly as expected for the first time this week 1 of fantasy football. Let's change their team name to the New York Stopped Clocks.
Dak Prescott took the step up some people (like ME) had expected, hitting for over 400 yards and 4 touchdowns. Ezekiel Elliott saved what would have been a pretty meh day (63 total yards) with a late score. Michael Gallup and Amari Cooper rewarded owners who believed in them (like me!) with 250 combined receiving yards. Looks like this all actually worked out for once…
…
Wait… I own neither Gallup now Cooper in any of my 9 leagues. What kind of Berenstain universe nonsense is this? I even picked Dallas to win the Super Bowl in our latest podcast. Great job, space-time continuum, you must have BENT BACKWARDS trying to rectify my stated opinions in a way that still screws me over fantasy-wise. Everything and everyone is out to get me.
But I'm not bitter.
Lions vs Cardinals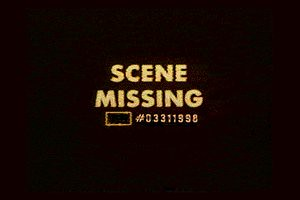 This was a kick in the stomach. RB1 darling Kerryon Johnson decided he couldn't handle the pressure of being good, or something, and finished with 52 yards on 18 touches. Despite the overwhelming consensus that a fantasy-relevant rookie tight end is like a four-leafed unicorn, TJ Hockenson had over 130 yards and a score. And, naturally, the Lions receiver to own was Danny Amendola, who topped the century mark and scored. Preseason buzz Kenny Golladay had 40 yards and a touchdown so WHEE LET'S THROW A PARTY ABOUT IT! I hate everything.
The Cardinals looked like the worst team on the planet for 3 quarters before the Lions decided they didn't want to win the game. Kyler Murray topped 300 yards with a pair of scores, Larry Fitzgerald genuinely rewarded those who still believed in him with 113 yards and 1 touchdown, which is great except it TOTALLY FLIES IN THE FACE OF ACTUAL LOGIC. David Johnson did clear 130 combined yards with a score, rewarding people like me who spent way too many first round picks on him. Cool, I'll just edge two centimeters back off this ledge. YAY!
Pittsburgh Steelers vs New England Patriots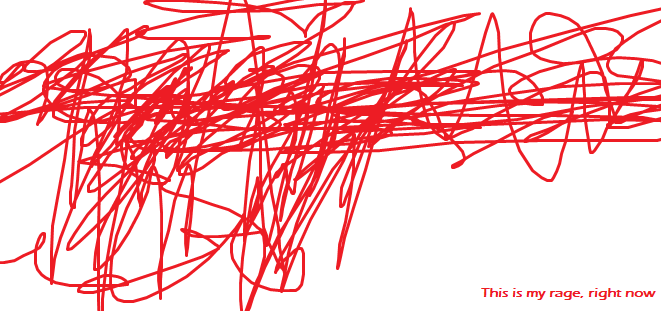 Alright, let me summarize this really quick: Everyone on New England is awesome. Everyone on Pittsburgh looked like they belonged in a booth at a Waffle House at 3 AM. So, good news: New England continues to rule the fantasy universe, and you should totally invest in their wide receivers and running backs, and this is totally NOT YET ANOTHER RUSE FOR YOU TO GET ON BOARD THE GIANT ROULETTE GAME THAT IS FIGURING OUT THE FANTASY CALL ON THE NEW ENGLAND OFFENSE.
Ugh.
For more Evan Hoovler flipouts, check out These 5 Most Common Players on Playoff Teams Will Make You Question Your Decision to Make Fantasy Football Your Religion and tune in every week for the Monday Meltdown.
For free fantasy football advice, join our discord.