The Buffalo Bills continued to be one of the best teams in the league, and continue to have seasons that 25 franchises would kill for, but they still fall short. It makes sense, then, that they allowed Damar Hamlin to die in a ritual sacrifice to resurrect him with unnatural powers. Much like Jesus, they hope that Hamlin can turn water into wine and an underperforming roster into Super Bowl winners. What should we remember about the 2022 iteration of the Bills for 2023 fantasy football leagues?
It's Josh Allen's World, We're Just Living in It
For the third-straight season, Allen finished as a top-two quarterback in fantasy football leagues, finishing his second-consecutive season as the QB1 in fantasy points per game. Josh Allen is on an all-time heater, averaging 24.35 fantasy points per game over the last three seasons. There have only been eleven seasons where a non-Josh Allen quarterback averaged as many fantasy points per game as Allen has averaged over the last three seasons. The only thing that's holding down Allen's ascension to the hallowed halls of LaDanian Tomlinson and Antonio Brown as all-time fantasy football difference makers? Patrick Mahomes' 2018, 2020, and 2021 are three of those eleven seasons. Nevertheless, they both occupy rarified air in all-time fantasy football history.
Rarely a Single Carry for Not Devin Singletary
Devin Singletary is set to become a free agent this season, and the Buffalo Bills drafted James Cook, traded for Nyheim Hines, and continued to relentlessly lean on Singletary throughout the season. Singletary finished the year averaging 11.1 carries per game this season on 177 carries. While this doesn't seem like a major figure, the other running backs on the roster combined to carry the ball just 114 times, or just 7.1 carries per game for James Cook, Zack Moss, Duke Johnson, and Nyheim Hines, combined.
Diggsing into the Numbers
At the end of the 2021 season, Stefon Diggs ranked second in unrealized air yards, according to PlayerProfiler.com. This doesn't make a lot of sense, given that Allen2Diggs is one of the best connections in the league, but it was a measure of bad luck and helped explain why he finished as "just" the WR9 in 2021. In 2022, he cashed in a bunch of those air yards, as he went from 1,225 receiving yards to 1,455 receiving yards while getting essentially the same amount of opportunities (air yards and targets) per game. Sometimes you just have to bet that talent makes their own luck, and that happened with Diggs in 2022. The best part? His unrealized air yards still ranked thirteenth, meaning he didn't max out in that regard, and still has room to grow in 2023.
If Only Gabe Could Gibe Us More
Heading into the 2022 season, there was much gnashing of teeth and rending of garments over Gabe Davis' value. All anyone could agree on was that his consensus #18 wide receiver ADP wasn't right. Many argued that it was too high, and some argued it was too low. It turns out that the detractors won this battle, as Gabe Davis finished the season as a highly unusable… WR36. While this looks like he had weekly value, he did not. According to BRoto Fantasy, Gabe Davis had six usable weeks (three WR1 weeks, one WR2 week, and two WR3 weeks) out of the sixteen weeks that the Bills played. That's… not good, and explains exactly what the detractors pointed out about Davis: his boom-bust nature created big games that hide his week-to-week lack of usability.
You Can't Knox the Opportunity
Dawson Knox finished the season with the twelfth-most TE1 weeks, finishing with five such weeks inside the top-12 at the position. Unfortunately, this is behind such luminaries as Greg Dulcich, Taysom Hill, Tyler Higbee, and Pat Freiermuth and tying him with players like Juwan Johnson and Hunter Henry. While Freiermuth and Higbee went off the boards in drafts, Dulcich, Hill, Henry and Johnson were all afterthoughts. Knox struggled with his brother's death during the season, which is ultimately the thing to remember here. Knox had plenty of opportunities, as he ran the eighth-most tight end routes last season (while the Bills had a game wiped out). I'm still not a huge fan of where Knox gets drafted, but he still needs to come off the boards in 2023. If ten tight ends go off the board and Dawson Knox is still there, then gobble him up. He should flourish in this offense in 2023.
Want more fantasy football discussion? Check out these links!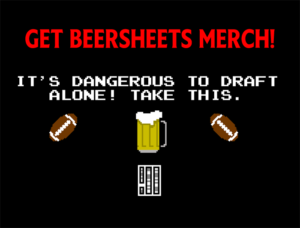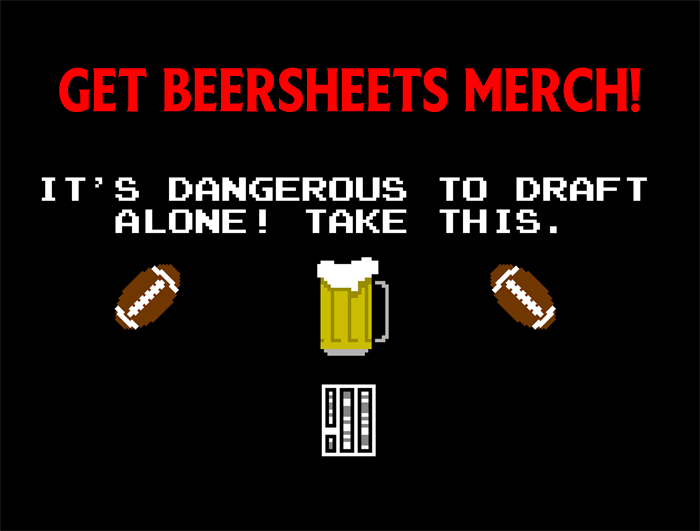 [Image Source: https://upload.wikimedia.org/wikipedia/commons/6/65/Stefon_Diggs_and_Dawson_Knox_SEPT2021.jpg, cropped under CC BY SA 2.0]