The Baltimore Ravens finished the season with a 10-7 record, a one-and-done playoff appearance where they started Tyler Huntley against division rivals Cincinnati and Joe Burrow, and uncertain futures in both their passing games and running games, with free agency looming for Lamar Jackson, a hissy fit brewing for Rashod Bateman, and a knee injury lingering for J.K. Dobbins. But, what can we remember from this iteration of the Balmore Birds for 2023 fantasy football?
Baltimore Wasn't As off the Mark as it Seemed
In 2021, Mark Andrews turned it up a notch without Lamar Jackson, finishing the year with 22.2 PPR points per game in the five games he played without Jackson, wherein he averaged 11 targets, 8 receptions, and 101.6 yards per game. Jackson once again missed multiple games in 2022, but the passing game did not make its way through Mark Andrews. He finished with just 9.07 PPR points per game in those four games, averaging 4.25 receptions and 48.25 yards per game. While he fell short of expectations, his 154 PPR point season-long pace from those four games would still have been top-five at the position.
Lights, Camera, Jackson
Lamar Jackson played just 11 full games this season, going out for the year partway through his twelfth game of the year, in week thirteen. In the first twelve weeks of the season, however, Lamar Jackson was a fantasy football beast. He was QB5 in total points prior to succumbing to his injury and was on pace to be the third quarterback to have over 2,500 passing yards and 1,000 rushing yards in the same season… joining Lamar Jackson (2019) and Lamar Jackson (2020).  Remember this one thing if someone tries to drop him out of his top-five this year in fantasy football circles: he's good.
Bask in Dobbins, 31 Flavors of Good
J.K. Dobbins missed all of 2021 with a knee injury that cost him the first couple weeks of 2022, and then after four games, put him back on the shelf until the end of the season. Let's just say that Dobbins wasn't quite ready to perform yet in that first stretch thanks to the injury. But, the time off greased his skids and turned him back into the Dobbins we knew and loved. Six of his nine broken tackles came in the four games at the end of the year, and he ripped off two of his three games with yards after contact per attempt over two in those last four games, as well. Dobbins returned with a fury, posting 100.1 yards per game on just 14.6 touches per contest in the last four contests. Unfortunately, the Ravens handled him with kid gloves, however, and he had just three opportunities inside the ten in the last four games. Turns out that when you let a great runner like Dobbins heal, he's #goodatfootball.
Turns Out You Need Receivers
The Ravens had just one wide receiver top 50 targets last season. To give you an idea of how crazy this was,, the fourth target in the 49ers' passing game, Jauaun Jennings, had 56. This is thanks to the Ravens trading away Hollywood Brown, an injury to Rashod Bateman, and no real backup plan other than a Chiefs castoff (Demarcus Robinson), a return man (Devin Duvernay), and Louis Farrakhan with a 4.4 40 (DeSean Jackson). The entire Ravens receiving corps, according to BRoto Fantasy, finished with two WR1 weeks, three WR2 weeks, and three WR3 weeks. That's roughly the same as Allen Lazard, who had just two, two, and three such weeks… in 13 games.
The Gus Bus Stuck in Neutral
Injuries derailed Gus Edwards' 2021 season, just like J.K. Dobbins. Unfortunately, they mostly crushed his 2022, as well. Edwards managed just 87 carries in 2022, but he still made the most of those carries, posting 5 yards per carry. Gus Edwards, Nick Chubb, Aaron Jones and Tony Pollard are the only backs to have more than two seasons with at least 80 carries and a yards per carry of at least 5.0 over the last five seasons. He's one of the best runners in the NFL, but he seems perpetually set on being on the short side of the platoon. Should something happen to Dobbins, and not Edwards, then 2023 could be his season.
Want more fantasy football discussion? Check out these links!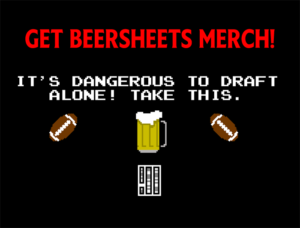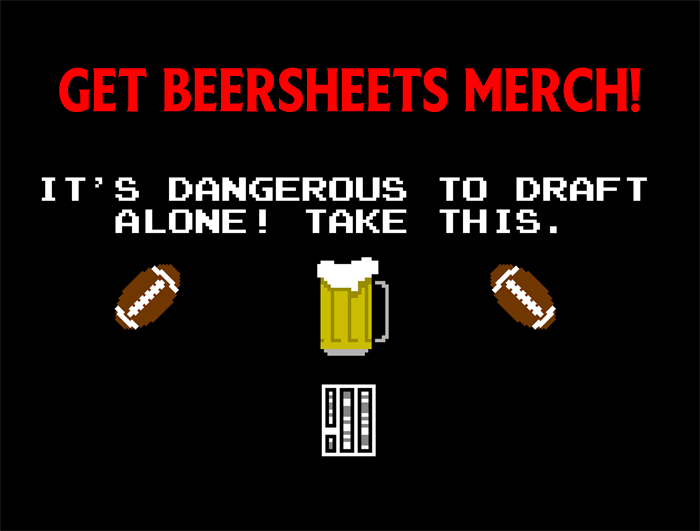 [Image Source: https://upload.wikimedia.org/wikipedia/commons/8/84/Lamar_Jackson_passing_2020_%28cropped%29.jpg, cropped under CC BY SA 2.0]