Week fourteen of the 2022 NFL season is over and so are most of your playoff chances. If you have made it this far, your choices become significantly more important. With most trade deadlines past, the only way you can win the battle of attrition that is fantasy football is on the waiver wire. I'm going to provide you with the best options available.  If I don't mention someone whom you think I should be talking about, just know there are many reasons why I overlooked them. Maybe they are owned in most leagues. Maybe they are so bad I don't even consider them.  Maybe it's because your opinions cannot be trusted. After all, you are here. So let us examine who our best week fifteen waiver wire players for your championship run are…
Week Fifteen Waiver Wire QBs
Russell Wilson, Denver Broncos (43% rostered) 
If you need a streamer in week fifteen, Russell Wilson is a viable option. In week fourteen he was the QB3, throwing for 247 yards, 3 touchdowns, and 1 interception. The Arizona Cardinals have given up the seventh-most fantasy points to opposing quarterbacks. Wilson has been serviceable in good match-ups, but I understand why you would be hesitant to start Dangeruss. It feels equally dangerous to your fantasy team.
Week Fifteen Waiver Wire RBs
Jerick McKinnon, Kansas City Chiefs (38% rostered)
While Isiah Pacheco is the starter in Kansas City, Jerick McKinnon is the Chiefs receiving back. In week fourteen, McKinnon had 7 catches for 112 yards and 2 touchdowns, making him the RB1 on the week. With the Chiefs playing the Houston Texans next week, it would be silly to leave McKinnon on your waiver wire if you need running back help. McKinnon should be a priority add for week fifteen.
Kevin Harris/Pierre Strong Jr., New England Patriots (1/0% rostered)
When Rhamondre Stevenson went down with an ankle injury on Monday Night Football, Kevin Harris ended up taking the majority of the snaps, but Pierre Strong ended up putting in the majority of the work.  Harris only had 8 carries for 26 yards and 1 touchdown. Strong had 90 all-purpose yards and 1 touchdown. If Rhamondre is unable to play in week fifteen, Pierre Strong Jr. should be the priority addition. Harris is just a guy, whereas Strong is a rookie who just showed more ability with less opportunity.
Chuba Hubbard, Carolina Panthers (21% rostered)
In week fourteen, Chuba Hubbard had 99 all-purpose fantasy yards and 1 touchdown. Over the last couple of weeks, Hubbard has been getting usage, but D'Onta Foreman leads the Carolina backfield. This makes Hubbard a very unattractive option, as the Panthers' rushing attack is not really strong enough to support two backs for fantasy football. While this week, Hubbard had a better week than Foreman, that has not been the case in previous weeks. With Foreman getting the majority of snaps and carries, let someone else pull the trigger on Chuba Hubbard.
Zamir White, Las Vegas Raiders (1% rostered)
With Josh Jacobs nursing a finger injury, this backfield is worth monitoring. Don't burn a waiver on Zamir White, but if Jacobs misses any practices, White should be added as a precaution.
Week Fifteen Waiver Wire WRs
Treylon Burks, Tennesse Titans (45% rostered)    
Since Burks was inactive last week while recovering from a concussion, he is still available on a lot of waiver wires.  This is the third week in a row I am advocating for Burks, so I won't repeat myself. Burks should be the number one wide receiver waiver wire addition. Burks is the type of player that wins leagues.
DJ Chark, Detroit Lions (26% rostered)
Since DJ Chark has gotten healthy, so has his fantasy production and the Lions' offense. In week fourteen, Chark had 6 catches for 94 yards and 1 touchdown. After Burks, DJ Chark is my favorite wide receiver addition. Chark is the number two option on one of the most explosive offenses in football.
Jahan Dotson, Washington Commanders (16% rostered) 
If you can't get Treylon Burks or DJ Chark, Jahan Dotson is a solid consolation prize. In week thirteen, Dotson had 5 catches for 54 yards and 1 touchdown and finished as the WR18 on the week.  Dotson has emerged as the clear number two receiver in Washington and they invested a first-round draft pick in him. He has the talent and opportunity to be really successful down the stretch. The only thing that could hold him back is Taylor Heinicke.
Jameson Williams, Detroit Lions (27% rostered)
For those of us that have been holding Jameson Williams, in week fourteen we were rewarded with 1 catch for 41 yards and 1 touchdown. The question still remains how relevant Williams will be down the fantasy stretch. Jameson only had two targets this week and was on the field for 19% of the team snaps. Push come to shove, I think I'd rather have DJ Chark. But if I can't get Chark, I'm happy with Jameson Williams' upside. 
Richie James, New York Giants (4% rostered)    
Richie James finished week fourteen with 7 catches for 61 yards and 1 touchdown. James led all Giants receivers in targets, receptions, yards, and touchdowns. If you need wide receiver help, Richie James has the advantage of being one of the only wide receivers on the New York Giants with any level of competence. If he clears waivers and I don't get one of my top priorities, James is a solid streaming option based on opportunity alone.
Chris Moore, Houston Texans (1% rostered) 
Chris Moore had 10 catches for 124 yards and had the second-most yards of any receiver in week fourteen. Having said that, Moore is a wide receiver for the Houston Texans. I just can't imagine a scenario where I can count on fantasy football production from a wide receiver on a Lovie Smith-coached team.
Week Fifteen Waiver Wire TEs
Chig Okonkwo, Tennessee Titans (6% rostered)
If you are looking for help at the tight end position, Chig Okonkwo is a very exciting option. Well, as exciting as a fantasy football tight end can be. In week fourteen, Okonkwo had 6 catches for 45 yards and 1 touchdown. The rookie tight end is an athletic receiving option on a Titans roster that is desperate for playmakers. If you are looking for an upside flyer at tight end, Chig Okonkwo is a very intriguing option.
Want more 2022 fantasy football discussion? Check out these links!
Discord!
Podcast!
Patreon!
Twitch!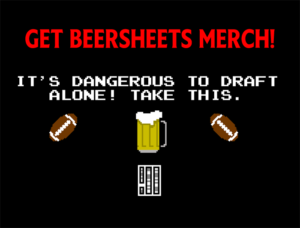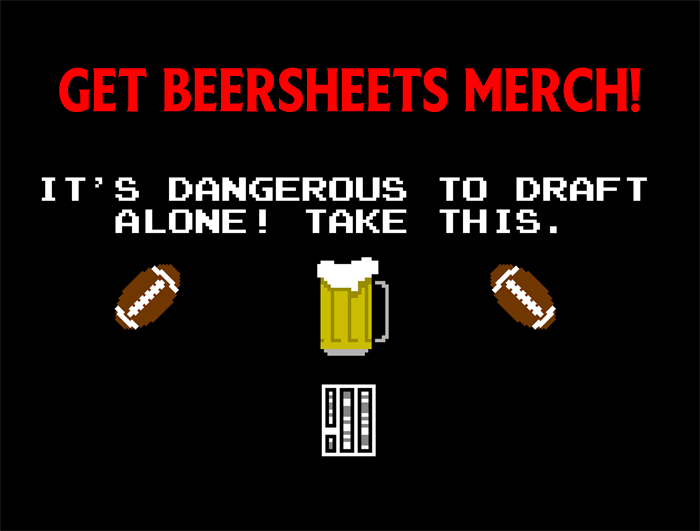 [Image Source: https://commons.wikimedia.org/wiki/File:Shoes_in_telephone_wire.jpg under CC BY SA 2.0]