We're on to the fantasy football playoffs, and that means that our streams have to be extremely locked in or else we risk going home. "But Jeff," you might say, "shouldn't we already have players at these positions that we are comfortable with playing?" Well, yes. But, things happen. Things like Kyler Murray's knee exploding, or people forgetting that Juwan Johnson exists right before he takes on a juicy matchup. So, there are still things worth exploring even if we are just sketching around the edges of your fantasy football roster. To make this list, a player must be available in at least 50% of Yahoo! leagues. For those of you in deeper leagues, we include one player available in at least 90% of Yahoo! leagues. Let's dive in.
Quarterbacks
Ryan Tannehill at L.A. Chargers (37% rostered)
Tannehill has just one good game in his last three contests, but that came last week against the Jacksonville Jaguars. In that game, he had 254 passing yards, two touchdowns, and a pick, He also kicked in 27 rushing yards, which was good enough for QB14 last week against a Jaguars team that allows the eighth-most fantasy points per game to opposing quarterbacks. The reason it was his only good game in his last three? He played Philadelphia (second-fewest fantasy points per game to quarterbacks) and the Bengals (seventh-fewest fantasy points per game it quarterbacks). This week, he gets the Chargers, who allow the thirteenth-most fantasy points per game to opposing quarterbacks and the seventh-most in the last five weeks.
Desmond Ridder at New Orleans (5% rostered)
No risk it, no biscuit. Ridder is making his NFL debut and taking over for Marcus Mariota. He is essentially another Mariota, who was a top-24 quarterback in 11 of his 13 games, making him an extremely fantasy-viable QB2 in a two-quarterback league. I expect Ridder to slide right into that opportunity and productivity slot. The Saints have been top-eight in fantasy points allowed to opposing quarterbacks in the last five games, with quarterbacks scoring at least 17.5 fantasy points against the Saints in four of the last five.
Running Backs
Gus Edwards at Cleveland (46% rostered)
While J.K. Dobbins made his return to the field last week, two things were incredibly evident: (1) J.K. Dobbins isn't healthy yet, and (2) Gus Edwards is the beneficiary of Dobbins not being healthy yet, as he will continue to get a lot of touches. He had 13 touches last week, which he turned into just 66 yards. But, that was against the Steelers. This week, he gets the Cleveland Browns, who are the worst defense in the NFL against opposing running backs. Kenyan Drake could throw a kink in the works, but probably not, as the Ravens have mostly eliminated Drake from their game plan. He has just 14 touches in his last three games, combined. He is not a threat to Dobbins or Edwards.
Pierre Strong at Las Vegas (12% rostered)
More like Pierre Fast, folks. The long touchdown threat had his first extended NFL action last Sunday, and finished with 5 carries for 70 yards and a touchdown, as well as 2 receptions for 20 yards while spelling Rhamondre Stevenson. While he did this one with just seven touches, and without Stevenson and the injured Damien Harris, it's still extremely encouraging. Damien Harris is expected back this week against the Raiders, but it's looking as though Stevenson is trending toward not coming back for this one. The Raiders allow the fifth-most fantasy points to opposing running backs on the season and gave up double-digit fantasy days to good running backs recently, but also Cam Akers, Travis Homer, and Melvin Gordon achieved the feat in their last five games.
Dare Ogunbowale versus Kansas City (1% rostered)
The Texans are going to be without Dameon Pierce and are likely to be without Nico Collins and/or Brandin Cooks this weekend against the Chiefs. I know two things about how this game is going to go: the Chiefs will score a ton, and the Texans will struggle to keep up. With limited passing options left out there, it's time the Texans turn to pass-catching running back extraordinaire Dare Ogunbowale. The Chiefs are outside the top ten in overall fantasy points allowed to opposing running backs but rank first in RB receptions, second in running back receiving yards, and fourth in running back receiving touchdowns this season.
Wide Receivers
Alec Pierce at Minnesota (13% rostered)
The last time we saw Pierce, he had 4 catches for 86 yards and a touchdown on 9 catches, which was the second time in three games that he had 8 targets. He and the rest of the Colts get the Minnesota Vikings this week, and allow me to provide you with a comprehensive list of teams that have allowed more fantasy points per game to opposing wide receivers over the last five weeks:
…
End of list
I cannot underscore how terrible the Vikings have been recently, but this stat says it all: four different Lions receivers had a double-digit fantasy day last week. Four different Lions, getting footballs from Jared Goff.
Chris Moore versus Kansas City (5% rostered)
This is exactly the same logic as Dare Ogunbowale: the Chiefs' defense is terrible (fourth-most fantasy points to opposing wide receivers over the last five weeks), and the Texans are going to have to throw a ton to keep up without Brandin Cooks and/or Nico Collins. There's one added layer, however: we just saw Chris Moore be very good for the Texans, catching 10 of 11 balls for 124 yards last weekend. He's available in 95% of leagues and if there's no Nico Collins or Brandin Cooks, then we've already seen what his upside can be.
Tight Ends
Tyler Conklin versus Detroit (29% rostered)
If it feels like I'm picking on the Detroit Lions' passing defense, that's because I am. Conklin had eight targets last week, and while that only turned into 28 yards, he did catch five of the eight targets last week, and it was also against the Buffalo Bills, who haven't allowed a double-digit PPR game to a tight end since week 10, and have given up just two such games all year. The Lions, conversely, allow the fifth-most fantasy points per games to tight ends this year. If you chase that 4/40 (with a touchdown upside) for your fantasy football tight end streamers, then Conklin is your guy.
Juwan Johnson versus Atlanta (20% rostered)
Juwan Johnson had a goose egg and a bye, so people understandably abandoned the Saints' tight end. But, prior to that goose egg, he had five touchdowns in five games and was on one helluva hot streak in terms of fantasy points production because of those touchdowns. But, this doesn't have as much to do with Juwan Johnson as it does with his opponent, the Atlanta Falcons. The Falcons have given up the seventh-most fantasy points per game to the tight end, and they've given up a touchdown to the position in two-straight games.
Want more 2022 fantasy football discussion? Check out these links!
Discord!
Podcast!
Patreon!
Twitch!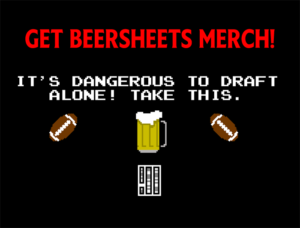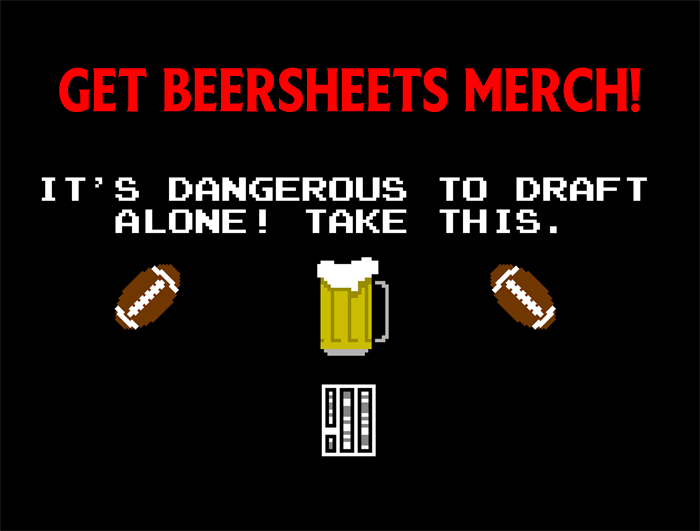 [Image Source: https://upload.wikimedia.org/wikipedia/commons/9/99/DesmondRidder2021.jpg under CC BY SA 2.0]