For some of us, the fantasy season is over. Well, when 0:00 strikes in the fourth quarter of the Patriots-Cardinals game, it will be over. The playoffs are on the horizon as we reach the last three weeks of the fantasy year. Some crazy stuff happened this week, including Brock Purdy, aka Big Co..mpletions… Brock going off for 3 touchdowns against the Tampa Bay Buccaneers. What other strange happenings occurred this week that we might have to worry about? Let's dive in.
Is it Time to Bench Travis Etienne?
Travis Etienne struggled this week, notching just 17 carries for 32 yards, and zero targets. These 3.2 fantasy points mark the lowest PPR output for the Jaguars' running back since… two games ago when he finished with two carries for three yards. Granted, that came on just eight snaps. So, this matches Etienne's lowest output on the season in a game where he played a full complement of snaps, as he had eight carries for 32 yards back in week four against the Philadelphia Eagles. But, his downturn in the last couple of weeks (30 total carries, 86 total yards) came against two teams who rank in the bottom ten in fantasy points allowed to running backs in PPR, with the Lions (tenth-fewest points allowed to running backs) and the Titans (sixth-fewest points allowed to running backs).
While that's the good news, that his struggles have come against the difficult competition, I have more bad news: his difficult competition isn't letting up anytime soon. He gets the Dallas Cowboys (fifth-fewest fantasy points allowed to running backs) and the Jets (fourteenth-fewest fantasy points allowed to running backs) in the next two weeks. Luckily, he gets the cherry on top of his season: a top-five team in fantasy points allowed to running backs and the Houston Texans in week seventeen. So, while you can't play Travis Etienne for the time being, if you make it all the way to a week seventeen that matters, he should come through with you to close out the season.
Can Brock Purdy Keep the Niners Rolling?
Even with Deebo Samuel suffering a season-ending-ACL-tear-turned-high-ankle-sprain, the 49ers still ended up benching Mr. Irrelevant, Brock Purdy, in a rainy Santa Clara afternoon game. Well, that's not entirely correct. They went to newly-acquired backup Josh Johnson because Brock Purdy had completed his thrashing of the Tampa Bay Buccaneers, as he left the game with the 49ers winning 35-7 in the fourth quarter. While Brock Purdy had only 185 yards and two passing touchdowns on the day, he kicked in a rushing touchdown, as well, giving him three on the day. He also made all of his 185 yards count, as 59 of them came in his two beautiful touchdown passes to Christian McCaffrey and Brandon Aiyuk. In the end, he finished with 21.7 fantasy points, marking the third-highest score yielded by the Buccaneers and one of three times they gave up over 20 fantasy points on the season.
While Christian McCaffrey didn't miss a beat, topping 150 total yards, with two touchdowns, things weren't all bright and sunny for the Niners on a dreary day, even outside the Deebo Samuel ankle injury. Brandon Aiyuk's touchdown was one of two receptions on just three targets, and George Kittle finished with five targets, four catches, and 28 yards. Things have definitely contracted for the 49ers' passing options, as three rushing touchdowns led the way for the Niners, and Kittle's five targets led the team. With Samuel sidelined, it appears as though the 49ers' targets are going to distribute out through the team, but especially to CMC. And this all happened on a best-case-scenario day for the 49ers' offense. When things get tough coming up, you can expect a low ceiling for Brandon Aiyuk, somewhere around WR25, and a back-end top-ten TE week… thanks to Christian McCaffrey having the inside track as the weekly RB1.
Wait… Did Sam Darnold Really Not Fix D.J. Moore?
I could have sworn that the guy who previously failed D.J. Moore was going to be the key to unlocking D.J. Moore. While Moore showed out in week thirteen against the Broncos (4 catches, 103 yards, and a touchdown), he had zero catches on his three targets this week against the Seattle Seahawks. While the Seahawks are a tough secondary, the three targets do not bode well for Moore's future. After averaging 7.5 targets with the flotsam and jetsam the Panthers floated out at quarterback this season, Moore has nine targets in the two games with Sam Darnold under center.
Luckily, for those of you who feel duty-bound to start D.J. Moore next week, he gets the Steelers' defense. They've allowed a double-digit game to a wide receiver in three-straight games, including 5/52 to Devin Duvernay this past week. There isn't really anyone else on the Panthers who is likely to pull that off next Sunday. Unfortunately, he gets the suddenly-good Detroit Lions in week sixteen (though that could still be a good game, given their weaknesses) and the stifling Tampa Bay Buccaneers defense in week seventeen.
Want more 2022 fantasy football discussion? Check out these links!
Discord!
Podcast!
Patreon!
Twitch!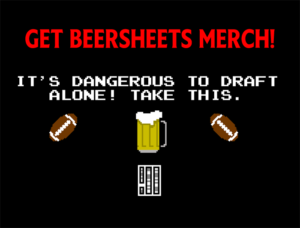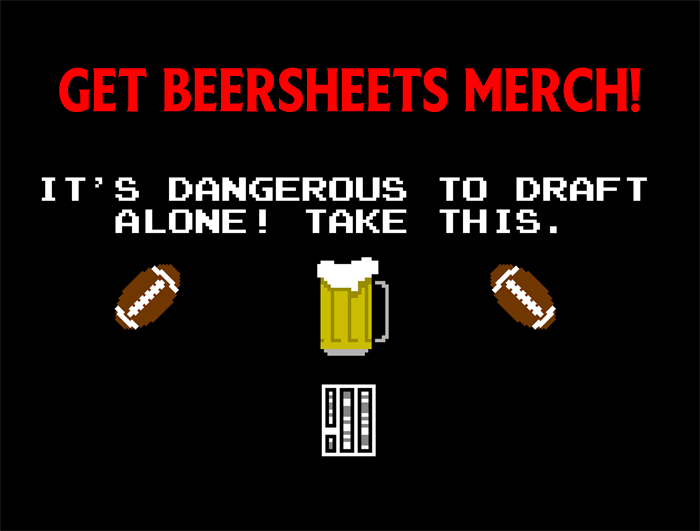 [Header Image Source: https://upload.wikimedia.org/wikipedia/commons/6/65/D.J_Moore.jpg under CC BY SA 2.0]