Welcome back to The Degenerates Gambit! Once again, please remember that these articles are for fun, and while I love writing them and gambling on football, if you or someone you know is addicted and needs help, please get help or get help for them. The national helpline number is 1-800-522-4700.
Last week we went 3-1, with ANOTHER Long Shot Play of the Week paying off. It's funny how much more accurate I am on my long shots than on my regular picks, so I think I'm gonna switch it up this week, follow the trends, and do ALL LONG SHOT PLAYS. Look, I get up for work at 4:30 AM every day. I'm trying to quit my job and gamble on football full-time, so I need to get my numbers up, like, ASAP. My boss evaluates me on Monday; if I could become a rich gambling pro before then it would be super helpful. 
Thursday Night Sleeper Parlay: 
Josh Allen OVER 316.5 combined pass + rush yards
Tyler Bass OVER 2.5 extra points made
Rhamondre Stevenson OVER 4.5 receptions
LSPOTW: Tennessee ML
Don't let anyone tell you otherwise, Philadelphia is susceptible to a strong running game. They give up the 8th most PPR points to opposing backs this season, and we're in December: it's Derrick Henry time. He averages over 96 yards rushing in his career in December, and has scored 22 times in 21 games. Philly is the better team, but the small cracks in their armor come through their inability to stop the run. Conversely, Tennessee is stout against the run, giving up the 7th fewest PPR points to opposing rushers on the season. Stopping the run against a team that needs to run to set up the pass seems to me like the perfect condition for a trap game. 
LSPOTW: Miami ML
There are so many layers to the revenge game onion that we're going to see on Sunday that it feels like a cast reunion for a reality show you never really paid too much attention to. Elijah Mitchell is out, CMC is dealing with a sore knee, and San Francisco has had trouble guarding opposing slot WRs. Mike McDaniel has tons of knowledge regarding the opposing team's roster, and I think he knows where to attack. He has an offense with firepower and top-tier talent, and I don't think the 49ers are capable of keeping pace. McDaniel gets his revenge for being voted out of The Circle, and it turns out he WASN'T a catfish. 
LSPOTW: NY Giants ML
I'll gladly bet against Washington any time, especially with plus odds. The tendency towards bed-shitting has been a strength of the Commanders' organization, going as far back as when their team name was a racial slur which was… uh checks notes not long ago. Lord knows I hate betting against anyone affiliated with giant hats, but if I'm hoping to make enough money to afford one of those bad boys (I'm eyeing a NY Yankees one in red, in case you were wondering), it's time to make some bold moves.  I think this game is a low-scoring, defense-fueled snoozefest, but I ultimately think the Giants outpace Washington, a team slowed as if some sort of cumbersome headwear was affixed to the collective heads of their entire offense. 
LSPOTW: Las Vegas ML
The thing about Brian Robinson's hat is that it's timeless, it'll always be exactly as you remember it: enter Justin Herbert (that, my friends, is called a "pivot"). Remember when he was king of the world, with a powerhouse offense that seemed unstoppable? Injuries all across the offensive line and WR room have made the formerly high-octane attack seem like a distant memory, nothing like we remember. 
While the Raiders' passing attack has been an absolute nightmare, Josh Jacobs has been a revelation (and clearly the best RB of the 2019 class). The current HPPR RB1, he's easily the hottest back in football, facing a defense that hasn't stopped anyone on the ground since Joey Bosa got hurt. The Chargers were an early Super Bowl favorite of mine, but the season has ground them into a fine powder. I'm taking the Raiders in a shootout. 
2022 Totals: 25/52
LSPOTW: 7/12
+2 Sleeper Parlays
Want more 2022 fantasy football discussion? Check out these links!
Discord!
Podcast!
Patreon!
Twitch!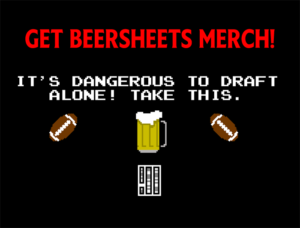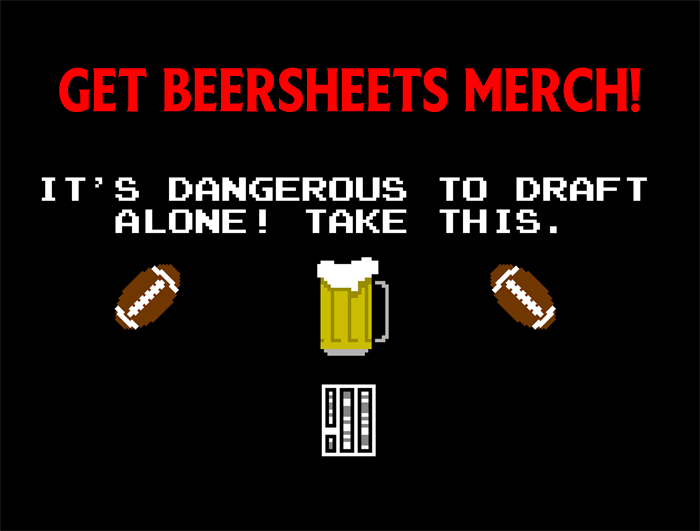 (Image Source: https://upload.wikimedia.org/wikipedia/commons/5/5f/RB_Derrick_Henry_Titans%2C_2016.jpg under CC SA 4.0)