The NFL is a (mostly) unpredictable place. You think you have a handle on something and boom, all of a sudden Josh Palmer is getting two touchdowns. Or Cam Akers has 60 yards. Or, somehow the Jets muster just 3 points but the quarterback doesn't think the offense let the defense down (note: the defense also gave up 3 points). Still, there are things that we can see coming, and if we see them coming, and know that they are one-week blips, then we can not worry about them. And if we don't worry about them, then they can't make us freak out. So, let's see what we stay calm about this week while everyone else runs around like a chicken turkey (make it festive) with its head cut off.
Lamar Jackson Bounces Back
Lamar Jackson has been scuffling lately. That's what happens when you lose both Rashod Bateman and Mark Andrews, and you're left throwing to James Proche, among others. Lamar has just one fantasy game over 18 points since his September 25 39-point outburst against the Patriots. Since then, he's averaged just 14.1 fantasy points per game, and he has just three passing touchdowns in his last four games. Well, heaven must be missing a guardian angel, because one's looking out for Lamar Jackson managers this week. Jackson gets the Jaguars this week who have quietly become one of the better matchups for quarterbacks in the NFL.
The Jaguars are ninth in fantasy points per game to quarterbacks on the season, but per FFToday.com, they are second in fantasy points per game allowed to quarterbacks in the last five weeks. While there's no shame in giving up 32.1 fantasy points to Patrick Mahomes, yielding 27 to Matt Ryan, 28 to Daniel Jones, and double-digit fantasy points to Russell Wilson are something that makes you sit up and take notice. The Jaguars are letting opposing quarterbacks gash them, as four of the last five quarterbacks to go against them had multiple touchdowns, and three of the five had over 100 total yards. In that span, two mobile quarterbacks (Jones and Mahomes) ran all over them. Unless Jacksonville fixed something in their bye week, then Lamar Jackson is extremely likely to make it one more QB that goes through them like a buzz saw.
Minnesota Destroys the New England Running Game, but it's Good, Actually.
Rhamondre Stevenson and Jakobi Meyers have pretty much been the only bright spots on this New England offense this season, as the two of them account for 44.8% of all New England offensive yardage this year. So, it's pretty obvious that the team runs through them, and when it doesn't run through them, it runs through Damien Harris and a mishmash of receivers and tight ends. Those receivers and tight ends have been dreadful this season, with Jakobi Meyers (WR21) as the only New England wide receiver in the top 80 in fantasy points per game. The tight ends are TE39 and TE41 in points per game, and Mac Jones is 35th in QB fantasy points per game… a casual reminder that there are 32 starting quarterbacks in the NFL.
Now, I foresee the New England passing game having themselves a nice little Thanksgiving. It doesn't have much to do with the Vikings' pass defense, which, to put it mildly, is pretty bad (they're giving up an average of 306 passing yards and 2 touchdowns over the last five weeks), but more to do with the fact that the Vikings have suddenly become one of the best rush defenses in the NFL, allowing the fewest fantasy points to opposing running backs in the last five weeks, and that includes giving massive blowup games to Tony Pollard and Ezekiel Elliott in week eleven. Prior to that, they had allowed one running back double-digit fantasy points (Devin Singletary) since week six. They're a stifling run defense, and the fact that their secondary was chewed up doesn't undo that fact. But, Bill Belichick is no dummy, and he knows that he can attack the Minnesota pass defense and that their run defense is too good to attack. Expect a couple of touchdowns out of Mac Jones, and someone other than Jakobi Meyers to have a good fantasy day. Call it a Hunter Henry touchdown game.
The George Pickens Breakout Slows For a Week
The Indianapolis Colts are the hardest matchup for all opposing wide receivers. The reason why is simple: they're insanely good at rushing the quarterback (fourth in quarterback pressure rate in the last five weeks) and they keep everything in front of them, allowing the sixth-fewest yards per completion in the league. All this comes together for the Colts to allow just 196 passing yards per game, the seventh-lowest figure in the league. It also certainly doesn't hurt that only Christian Kirk, Robert Woods, Davante Adams, and Quez Watkins have scored touchdowns this year. The Colts will keep everything in front of them, which will stymie Pickens and his 13.4 aDOT. Their pass rush will also give the harried rookie signal caller, Kenny Pickett, fits, as Pickett has taken 14 sacks in the last three games behind an immensely subpar offensive line. While I believe in Pickens for the balance of the season, there's just too much going against him this week for me to feel great about starting him again, despite his budding superstardom.
Austin Hooper Doesn't Make it Three in a Row
Austin Hooper had himself a big game this week, notching four catches for 36 yards and two touchdowns against the Green Bay Packers. That came off of a respectable 5 catch, 41-yard performance in week ten, in which Hooper finished a very useful TE14 on the week. Unfortunately, that train is likely to leave the station. First, Hooper has three games this year with over three targets: week two in Buffalo, and the last two games that I outlined. The Titans will get the Bengals this week, and their game plan will likely involve a ton of Derrick Henry, a whole bunch of Treylon Burks, and a good amount of Robert Woods. That means that it's more likely than not that Austin Hooper dives back into his three-target-per-week niche. Also of concern? The Cincinnati Bengals defense.
The Bengals have given up just one 10+ PPR point game to tight ends since week five, and it took Pat Freiermuth 12 targets to get to his 15.9 PPR points. Every other tight end to score more than 8.1 PPR points against them the Bengals this year did it on 10, 8, and 10 targets. So, it's a defense that you can get a lot out of if you're a tight end, provided that you throw the football a lot. Unfortunately, that's not the Titans' bag, what with Ryan Tannehill topping 27 pass attempts twice in eight games this season, while averaging just a hair over 25 pass attempts. Unless you think that Austin Hooper is going to command a 25% target share, then you're best not chasing waterfalls and sticking to the Everetts and the Knoxes that you're used to.
Want more 2022 fantasy football discussion? Check out these links!
Discord!
Podcast!
Patreon!
Twitch!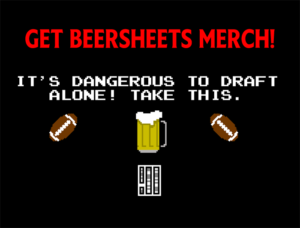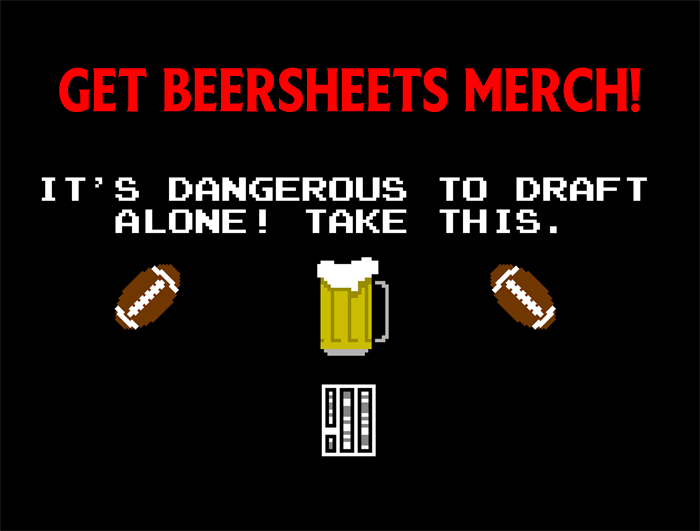 [Image Source: https://upload.wikimedia.org/wikipedia/commons/8/84/Lamar_Jackson_passing_2020_%28cropped%29.jpg, cropped under CC BY SA 2.0]