It's hard to believe that we are already past Thanksgiving, and are in the stretch run for many leagues. Some leagues, like the Scott Fish Bowl, are already in the playoffs! Let's make sure that if we have any roster holes, that we can patch them up with some one-week streamers! Unlike in the recent past, we have a lot of good options this week (except at running back… yikes), especially since we have all 32 teams playing. Granted, six of them have already played on Thanksgiving. But what about the rest of the docket? I've selected three players at each position available in at least 50% of leagues (based on Yahoo! roster rates after waivers ran this week), with one player available in at least 90% of leagues. Let's dive in!
Quarterbacks
Marcus Mariota at Washington (40% rostered)
While Washington is not a plus matchup, but matchups don't seem to matter much for Marcus Mariota. That's mostly because he is yet to have a good matchup this season, as he's played zero teams who rank inside the top ten in fantasy points allowed to quarterbacks to this point, which makes the Commanders' thirteenth-rank his third-best matchup this season, behind Seattle (11th) and New Orleans (12th) back in weeks one and two. If you strip out those games, Mariota still averages 15.5 fantasy points per game, though he has exactly 17.74 fantasy points in two-straight games. The Commanders stopped Davis Mills last week, and Sam Ehlinger in week eight, but gave up at least 15.8 fantasy points to four other quarterbacks in the last six weeks, and that includes marginal plays this season like Aaron Rodgers and Justin Fields. Marcus Mariota should have a nice little week, though he will need a couple of rushing touchdowns to really have a big one.
Matt Ryan versus Pittsburgh (15% rostered)
The Pittsburgh Steelers allow the sixth-most fantasy points to opposing quarterbacks, which will be a nice return for Matt Ryan, after playing his worst-possible matchup with the Philadelphia Eagles, who stymied and stifled his receivers to the point that Ryan finished 23/32 for 213 yards, and they abandoned the pass for the run game because they were mysteriously and miraculously winning for most of this one. This matchup is juicy, as the Steelers allow the tenth-most fantasy points to opposing quarterbacks, and T.J. Watt's return only did so much to stop that. Prior to last week's tough matchup, Ryan had a pillow-soft matchup against the Raiders' top-five defense in allowing fantasy points to quarterbacks, and he finished with 22.7 fantasy points. This week should be more of the same for Ryan.
Taylor Heinicke versus Atlanta (10% rostered)
What do you get when you mix the most chaotic quarterback in the NFL with one of the worst pass defenses in the league? You get Heinicke versus the Falcons. Heinicke is coming off back-to-back dreadful performances that have him barely crossing the 13 fantasy point threshold in both games, combined, but those came against the Eagles and the Texans, who both have incredible pass defenses. Before that point, he played the Packers, Colts, and Vikings, who have good, great, and terrible pass defenses, respectively. Heinicke had multiple touchdowns in all three games, including a rushing touchdown against the Colts, which led to him averaging 16.7 fantasy points in those matchups. The Falcons are easily the best matchup he's had this year, as they're eighth in fantasy points allowed to opposing quarterbacks.
Running Backs
Cam Akers at Kansas City (38% rostered)
Kyren Williams at Kansas City (29% rostered)
Hoo boy, running back is rough right now. But, the biggest problem with the Rams' backfield, if you take out the fact that they're probably starting a backup quarterback this week, and if you ignore that the offensive line allows the third-fewest yards before contact per running back rush attempt, and if you ignore that the Rams don't throw to running backs, then you probably have a pair of decent flex streamers on your hand.
The Rams are to the mat in terms of good options, what with no Stafford, no Cooper Kupp, no Darrell Henderson, and no other viable players, it's likely they give the ball to this duo as much as they possibly can in an effort to slow the game down and keep Patrick Mahomes off the field. This is the formula for bad teams trying to beat good ones, and it's one that should lead to Akers and Kyren combining for about 30 opportunities. That will give them both a decent floor this week against Kansas City, who allowed the seventh-most fantasy points to running backs on the season. They've only allowed multiple backs on the same team 10+ PPR days once this season (against Tampa Bay). In the end, I would bet on Kyren Williams over Cam Akers, since Cam Akers is not good and Kyren Williams catches passes.
Marlon Mack at Carolina (3% rostered)
Speaking of players who are not good and who have torn Achilles tendons, let's give it up for Marlon Mack! Mack is suddenly the RB2 in Denver after the Broncos waived Melvin Gordon and stashed Chase Edmonds on IR. They also said that Mike Boone won't be back until Week 13, at the earliest, so that means that it's Latavius Murray and Marlon Mack this week for the Boncos (no, Word, Grammarly, that is not a typo, stop it). This is a good position for Mack, since the Broncos give multiple backs double-digit touches in 80% of their games this year, whether it be Javonte Williams & Melvin Gordon, or Mike Boone & Melvin Gordon, or Latavius Murray & Melvin Gordon (man they sure used Melvin Gordon a lot for a guy they outright waived out of nowhere).
Mack and the Broncos get the Panthers this week, which means a good matchup for the running backs. The Panthers are ninth in fantasy points allowed per opportunity to running backs, with 0.9 PPO to the position. Should Melvin Gordon get 15 opportunities, that comes out to an easy double-digit week for him.
Wide Receivers
Treylon Burks (48% rostered) should be on rosters if you don't need anyone for this week, but his matchup versus Cincinnati and a lack of an established track record gives me pause if you want to use him as a one-week streamer.
Parris Campbell versus Pittsburgh (44% rostered)
Parri's Campbell is back baby. He's good again. Awoouu (wolf Howl). Campbell's issue was never talent, as the former second-round pick simply couldn't stay healthy enough to play, averaging 5 games in his first three years. Now, he's doubled that already this year, and in his time with Matt Ryan, he has become a PPR machine. The Colts said prior to their week six game that they wanted to get Campbell more involved, and that's exactly what they've done. If you strip out the brief Sam Ehlinger interlude, since that point, he and Matt Ryan have connected for 38 targets, 29 receptions, 256 yards, and 3 touchdowns since that point (9.5/7.25/64/0.75 for 18.15 PPR points per game in his games with Matt Ryan). It really doesn't matter who is across the field, as Campbell still had over 11 PPR points last week against the Eagles' stout defense. This week, the Colts get one of the more exploitable passing games in the league with the Steelers. If they fear T.J. Watt's pass rush, which they should, that only benefits Campbell, who has an average depth of target under 5.0 as Matt Ryan's primary dump-off target.
Demarcus Robinson at Jacksonville (15% rostered)
Last week, we finally came to our senses and realized that it was Robinson (9/9/128), and not Devin Duvernay (1/1/3) who would replace Rashod Bateman's production. Well, there's still no Bateman and Demarcus Robinson has a chance to build on his big game last week with a primo matchup against Jacksonville. The Jaguars allow the ninth-most fantasy points to wide receivers on the season, and over their last five games, they've allowed nine different receivers to post at least 13.9 PPR points against them. Their secondary is a fantasy point machine for receivers, and Demarcus Robinson should ride his 7+ targets in this one to another top-24 finish.
Ben Skowronek at Kansas City (6% rostered)
More like we've Be(e)n Skrapingthebottomofthebarrelonek. Nailed it. Skowronek is the last man standing that might fill the Cooper Kupp Role (NOTE: HE WILL NOT BE COOPER KUPP) on the Rams, which is integral to their game plan. Allen Robinson, Tutu Atwell, Van Jefferson, and the rest all fill a different spot in the offense. This week, they'll get the Chiefs, who are likely to go up 28-6 at the half and take their foot off the gas. Expect a lot of underneath passes from Bryce Perkins to Skowronek in the second half of that game, which will give you the messiest top-20 PPR week this side of Jarvis Landry on the Dolphins.
Tight End
Foster Moreau at Seattle (36% rostered)
The Seattle Seahawks rebuild their secondary on the fly, and with guys like Tariq Woolen and Jamal Adams back there wreaking havoc on opposing offenses, teams look to throw the ball short, or to run it, against a subpar front seven. That's what will happen with the Raiders this week, as they can't throw literally every pass to Davante Adams. The passes that don't go to Adams are going to go Moreau's way. The Seahawks are dreadful tight end defense, allowing the second-most fantasy points per game to the position. On the year, they've allowed eight tight ends at least 10 PPR points, and that list includes Ross Dwelley, Adam Trautman, and Taysom Hill. They're bad against tight ends, folks, and the Raiders' offense includes a carve-out role for the position thanks to Darren Waller, who is currently on IR, demanding targets. Foster Moreau should be in line for at least six targets and has a great chance of finishing inside the top ten.
Trey McBride versus L.A. Chargers (13% rostered)
Starting McBride last week was always a hail mary, thanks to the 49ers having an impeccable tight end defense and the Cardinals starting poor Colt McCoy. The Chargers allow the sixth-most fantasy points on the season to tight ends, and granted, a lot of that has to do with Travis Kelce dropping 35.5 points on them this past week, but it also has to do with allowing usable games to guys like David Njoku, Greg Dulcich and Will Dissly. McBride was the Mackey Award Winner for the best tight end in college football last year, and the Cardinals are in desperate need of his services thanks to Zach Ertz going down for the season with a knee injury. This is a straightforward play, though one that doesn't have a very high upside. He can be left on waiver wires if the next guy is available.
Logan Thomas versus Atlanta (10% rostered)
With Kyle Pitts likely out for the year, his final tally comes out to 7.7 PPR points per game. Tight ends playing against the Falcons average over 9 fantasy points per game, and if you strip out the tight ends on the Panthers (who don't use their tight ends by design), then tight ends versus the Falcons average 11.7 PPR points per game, which would be good enough for TE5 on the season. This week, it's Logan Thomas's turn to get production against them. He's seen his usage tick up each week since returning from injury, as he had 3, 4, and 6 targets in the last three games while running 64.5%, 78.1%, and 70.4% of routes in the same timeframe. He's on the field a ton, playing about 68% of snaps since returning from his injury. But, the targets are of particular interest, as he was classic Logan Thomas last week, catching 5/6 targets for 65 yards. He didn't score but still finished with 11.5 PPR points, which was good enough to be TE8 on the week. This is a great stream, and someone who could get some momentum down the stretch, should he stay healthy.
Want more 2022 fantasy football discussion? Check out these links!
Discord!
Podcast!
Patreon!
Twitch!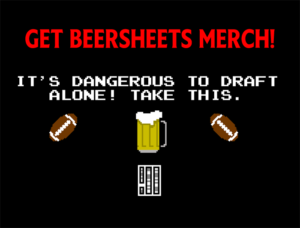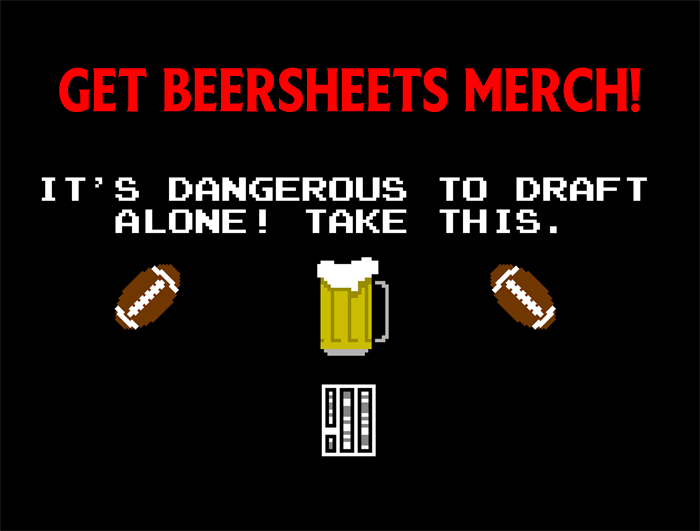 Image Source: https://upload.wikimedia.org/wikipedia/commons/c/ca/WFT_TE_Logan_Thomas.jpg, cropped under CC BY SA 2.0