Week eleven of the NFL season is in the books, and there weren't a lot of surprises other than everyone stunk out loud. We had a ton of bloodletting in previous weeks, but this week was relatively injury-free (well, except for Kyle Pitts…). So, that means we just have to trim the fat from our rosters to make room for the hot week twelve waiver wire pickups. But, who should we cut? I have you covered from this week's action, but please remember that only players rostered in 50% or more of leagues end up on this list. I don't need to tell you to drop Wan'Dale Robinson (27% rostered, out for the year) because if you already have him, then you already know.
Quarterbacks
Russell Wilson, Denver Broncos (73% rostered)
They were literally the Las Vegas Raiders, Russ. Every quarterback that plays against them finishes as a top-12 QB on the week! You managed 10.68 fantasy points, and you're already QB16 as I write this with 2 minutes gone in the first quarter of Sunday Night Football. Chances are, you'll be QB18 before this game is over, and you have a good shot at being QB20. What are you doing here, Russ? Wanting Brian Schottenheimer? Calling Seattle audibles? Stop trying to convince us that you're not a deranged freak and remember how to play football. Get out of here. You've topped 15 fantasy points once this season, and zero times since the first time you played the Raiders, back in week four.
Jared Goff, Detroit Lions (52% rostered)
Goff showed this week that he struggles to handle tough matchups, as he finished 17/26 passing for 165 yards, zero touchdowns, zero picks, and 6.5 fantasy points. This marks the fourth time in the five games since their week six bye that Goff failed to hit 15 fantasy points, and the third time that he failed to even hit 12. Goff has shown that he can't handle tough matchups, and he has a tough matchup coming up on Thanksgiving against the Buffalo Bills. I doubt that you are in such a bind as to need Jared Goff on your roster in a 1QB league with that matchup on the horizon.
Wide Receivers
DJ Moore, Carolina Panthers (93% rostered)
I should just say, "DJ Moore will be here until further notice," every week when I write about him. This marks the third-straight game where he failed to hit double-digit fantasy points (or even seven fantasy points) while playing two of the more exploitable secondaries in the last two (Atlanta and Baltimore) while getting 11 targets, 7 catches, and 53 yards. Maybe the Panthers can turn to Sam Darnold, who was supposed to save DJ Moore before they turned to P.J. Walker, who was supposed to save DJ Moore, and then Baker Mayfield… who was supposed to save DJ Moore. He gets two tough matchups (Denver, at Seattle) and the bye in the next three weeks. The next time you want to play him would be week 15, in the playoffs. So, bench him, at least!
Diontae Johnson, Pittsburgh Steelers (84% rostered)
I'm done trying to defend Diontae Johnson. He was getting the targets to start the year (9+ targets in 6 of 8 games before their bye), but he isn't even getting that anymore. Johnson has 84 yards on 10 targets and 8 receptions in the last two weeks. He has Indianapolis, who almost upset the Eagles, next week, and then Atlanta and Baltimore. So, if you want to hang onto him and bench him next week, I can cosign that. But if you're in a ten-team 2WR league, there's no reason to hang onto a low-ceiling guy like Diontae, he's not going to make a difference for your season.
Chase Claypool, Chicago Bears (62% rostered)
I suspect that most of this has to do with the fact that people have straight-up abandoned their fantasy teams, but Chase Claypool on the Bears is not a fantasy football commodity. The Bears are putting up points against bad defenses, but Claypool is just straight-up not involved in the passing game. He has 11 targets, 5 catches, and 32 receiving yards, without a touchdown, in his three games with the Bears.
Devin Duvernay, Baltimore Ravens (61% rostered)
It's no longer the Devin Duvernay Show in Baltimore, and it hasn't been that way for several weeks. Demarcus Robinson's 9-catch, 128-yard output in week eleven was just the coronation for a long-term move toward the WR1 slot on that team. Duvernay has 9 targets in the last four games and just doesn't have the volume to justify keeping him around. Swap him for Demarcus Robinson, at least.
Marquez Valdes-Scantling, Kansas City Chiefs (55% rostered)
With JuJu Smith-Schuster and Mecole Hardman out for Sunday, he was surpassed by Kadarius Toney and Skyy Moore, getting only four targets and mustering one catch for 18 yards. MVS is a deep-threat play best left to DFS lineups in case he gets a couple of long bombs.
Running Backs
Melvin Gordon, Free Agent (71% rostered)
To be honest, you probably want to hang onto Melvin Gordon. His fumbling became a problem for the Broncos, but that felt like a scapegoat for an offense that can't move the football to save their lives and lashed out at Gordon for fumbling in this one. He's been a top-24 running back in his last three games thanks to his mixed skillset, and you can bet that he's going to latch on somewhere. If you want to be done with him, go for it, but I'm hanging on until I know his destination.
Darrell Henderson Jr., L.A. Rams (64% rostered)
Henderson had 4 snaps in a game where Kyren Williams led the backfield in snaps, and Cam Akers had 14 snaps. At this point, I want him off of my roster just so I can avoid the headache. This backfield is completely out of control and I want no part of it.
Nyheim Hines, Buffalo Bills (56% rostered)
After finishing this week with one carry for -8 yards, Nyheim Hines now has 1.1 PPR points in his three games with Buffalo. You can move on from him, there's nothing to see here.
Tight Ends
Kyle Pitts, Atlanta Falcons (93% rostered)
Pitts suffered a catastrophic knee injury and the Falcons announced that he will miss the rest of the 2022 season.
Greg Dulcich, Denver Broncos (61% rostered)
I don't know what those might high horseys are up to, but getting Dulcich the ball is no longer a part of the equation. Despite having a primo matchup (the Raiders give up the fifth-most fantasy points to tight ends), he struggled to do much. He now has 9.1 PPR points in the last two games combined after having 11.1 or more in the first three games of his career.
Want more 2022 fantasy football discussion? Check out these links!
Discord!
Podcast!
Patreon!
Twitch!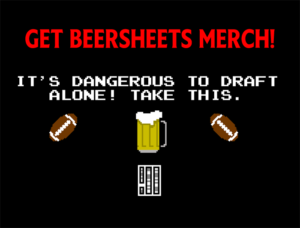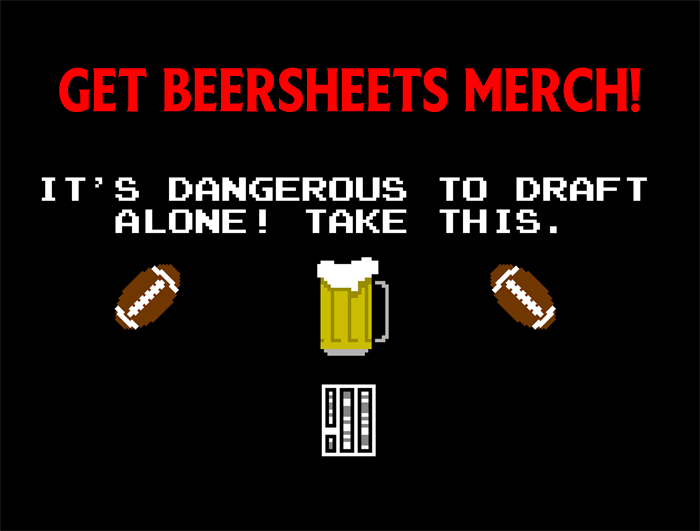 [Image Source: https://commons.wikimedia.org/wiki/File:Diontae_Johnson.jpg, cropped under CC BY-SA 2.0]