It's week eleven and the sample size is officially no longer small. The teams are what they are, and there can be tweaks around the edges (for example, T.J. Watt coming back solidifies the Steelers' defense). So, we have a pretty good idea of what might happen next week. A lot of this will be a continuance of the threads we've already seen woven throughout the season. But, there will be some about-faces next week that are likely to be one-week statistical wonders (last week we called the Colts looking functional despite Jeff Saturday's hire so we're not exactly huffing grass here). Let's dive into things that might happen in week eleven (that we shouldn't worry about)
Thanks to a Temporary Upgrade, Russell Wilson Bot Looks Functional
For what feels like the fiftieth-straight game, the Denver Broncos' passing game didn't live up to its preseason expectations. Russ had his second-highest passing yardage last week, but it took him 42 passes (and he only completed half of them). A lot of his yardage came from a Jalen Virgil catch-and-run, but Russ had 286 yards nonetheless, and that came after losing Jerry Jeudy on his first target.
In week eleven, however, that won't happen. The Broncos will take on the Las Vegas Raiders, the team that allows the second-most fantasy points to quarterbacks, and which allowed Russ his only game inside the top-twelve quarterbacks all the way back in week four. That should come to pass again this week, as the Raiders haven't stopped being terrible against opposing quarterbacks. Since week four, only Trevor Lawrence failed to score multiple touchdowns against them, and that's just because Travis Etienne did all the work against them. So, for one week only, Broncos Country can ride with the knowledge that they will see the Russell Wilson they traded for, as he goes back to his three-touchdown form from the last time he played the Raiders.
Any Given (Jeff) Saturday: The Matt Ryanaissance is Short-Lived
Last week was a fun one for the Colts. Parks Frazier and Jeff Saturday came in from the street and led Indy as they took down the moribund Las Vegas Raiders, who Jeff Saturday himself said stink a couple of weeks ago in a tweet. In a last-minute rope-a-dope, the Colts started Matt Ryan, and not Sam Ehlinger, against these Raiders. Ryan responded by finishing with two touchdowns and 260 total yards en route to a 25-20 Colts victory. He revived Parris Campbell, and Michael Pittman, and gave hope to Alec Pierce truthers (it's me, I'm the Alec Pierce truther). Unfortunately, that is likely to be a one-week wonder. The Colts thrived because Matt Ryan had just one sack, with no hits or hurries in this game. That stems from the Raiders getting no push up front against an offensive line that yielded an average of 12 pressures per game (hits, hurries, and sacks, combined).
Unfortunately, the Colts don't get to play the Raiders every week and will take on the Philadelphia Eagles next week, the Philadelphia Eagles who boast a newly-added Robert Quinn to their pass rush. Since Quinn joined the Eagles, they went from the 24th-ranked team in pressure rate to the #13 team in pressure rate. They will get after Matt Ryan behind one of the worst pass-blocking offensive lines in the league. And that will rain hell down upon the entire passing game next week.
Operation: Protect Josh Allen Means the Devin Singletary Ride Continues
Devin Singletary had his first touchdowns of 2022 in week ten, and with them, he matched his rushing TD total from each of his first two years in the league. The Bills generally don't use him in and around the goal line, so this limits his ability to score touchdowns. Unfortunately, they also don't generally have a quarterback dealing with a completely messed up elbow. We were on #AllenWatch prior to the week ten Vikings-Bills tilt, and while Josh Allen ultimately played, he was compromised all game. This explains why the Bills let Devin Singletary run the ball three times from inside the ten, which accounts for 37.5% of his carries inside the ten on the season, matching his season-high in that category.
Unfortunately, the compromised Josh Allen played a major role in the Bills losing this one, including a crucial turnover that led directly to a Vikings score within a minute left in the game. If Allen had not fumbled there, in the end zone, the Bills likely put this one away. The Bills have two goals on Sunday: get out of the game with a win, and get out of the game without Myles Garrett beating the snot out of Josh Allen. Both can be accomplished by giving the ball to Devin Singletary a ton. Not only will this keep Josh Allen from getting smacked around, but it will also lead to a victory because the Browns are truly dreadful against running backs. Joe Mixon smacked them around two weeks ago, and they are currently top-ten in touchdowns, yards per carry, and fantasy points allowed to the position. Keep it rolling with Devin Singletary this week… and week twelve when he plays the Lions. I guess this is something that might happen in weeks 11 (and 12) to not worry about! After that, the schedule stiffens up with New England, the Jets, the Bears, and the Bengals. You probably don't want to play Singletary in those games, but he gets a two-week stay of execution thanks to the Bills needing to protect Josh Allen in good running back matchups.
Want more 2022 fantasy football discussion? Check out these links!
Discord!
Podcast!
Patreon!
Twitch!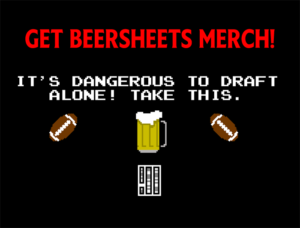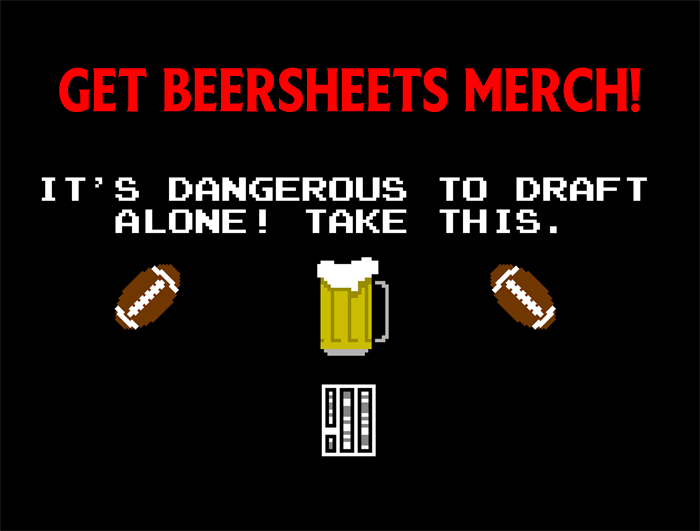 [Image Source: https://commons.wikimedia.org/wiki/File:Devin_Singletary.jpg, cropped, under CC BY SA 2.0]