Well, what we saw last night certainly was a game played in the National Football League, between two of its 32 franchises! The Panthers and Falcons went toe-to-toe and there was a score! It was 25-15, in what turned out to be one of the worst games that the NFL has put on a dreadful Thursday Night Football slate. It turns out the tenth time is not the charm. But, there was some fantasy football goodness worth talking about with last night's game, so let's dive in to see if there's anything we can learn about in this one!
Did D'Onta Foreman Render Chuba Hubbard Useless?
D'Onta Foreman ran hard and ran determined last night, and finished with 31 carries for 130 yards, and a touchdown. Some of use believed in Foreman, and thought that this was a potential outcome for him. But, there were still doubters in the fantasy football ranks. Foreman ended the game playing 68% of snaps, with Hubbard splitting the RB2 role with Raheem Blackshear, who as Hubbard had 18% of snaps, and Blackshear had 12%, respectively. Granted, Hubbard missed Sunday with an injury, so that could still be an issue, but Foreman looked like the stronger, more determined runner, and the way he ran with power and determination showed that he learned a thing or two from Derrick Henry in his time in Tennessee.
This marks the third time this season that D'Onta Foreman finished a game with more than seven carries. And in each game, he finished above 110 yards rushing, notching 118, 118, and 130 yards, respectively. Last week he finished with 7 carries for 23 yards, and 3 targets for 2 catches and -2 yards. He was game-scripted out of existence after Joe Mixon scored approximately 500 touchdowns in the first half. In a more competitive game (one they won!), the Panthers went back to Foreman. There's not really a reason to work in Chuba Hubbard at this point outside of passing down work. If you snatched up Foreman, congratulations, you seem to have a back to put into your RB2 mix. He has Baltimore, Denver and Seattle coming up, so it's a mix of good and bad matchups, but he's in your rotation after crushing the Falcons' run defense, and Chuba Hubbard's fantasy value. If you have Hubbard, you can hang on for one more week just to see if this was an injury-based change in value, but I personally doubt that.
Do Kyle Pitts' Targets Even Matter?
Kyle Pitts is getting an incredible 6 targets per game, leading to 54 targets in his first 9 games. But, he is averaging 2.8 catches for 35 yards. If he keeps this pace up, he's going to end the year with 102 targets for 47 catches, 591 yards, and 4 touchdowns. This is 130.1 PPR points over the course of the season, or 7.65 PPR points per game. As of right now, 28 tight ends have at least 25 targets, and Kyle Pitts' 1.26 PPR points per target ranks 26th. He's just ahead of Foster Moreau and Tyler Higbee, for reference. But how does this rank, historically? Well, if he keeps this pace up, he will finish with over 100 targets, a number that 142 tight ends have hit in the 30 seasons since we started tracking targets. All 142 had more than 8 PPR points per game, so Kyle Pitts is on pace to have literally the worst 100+ target PPR season from any tight end ever.
So, at this point, I'm not entirely sure that Kyle Pitts' targets even matter. Over the last three weeks, which includes his big (5/80/1) game, he is sitting at 24 targets, 9 receptions, 135 yards, and a touchdown. That's 3 catches and 45 yards per game, which isn't great for a guy taken as the TE3 on the season. But, what about if we have to decide between Pitts and, say, Greg Dulcich? I think I'm going with Dulcich there, given what we've seen from him. But, I'm not ready to bench Kyle Pitts to dive into the likes of Mike Gesicki, Evan Engram, Cade Otton, or Robert Tonyan. Currently, they all have the same floor (almost nothing) whereas Pitts is still guaranteed a massive target volume (9, 7, and 8 targets in the last three games). But, I think we have to downshift our Kyle Pitts upside thoughts, as it appears as though the Kyle Pitts we thought we were drafting isn't showing up, despite the targets. This isn't his fault, though. Just dial up Thursday Night Football and track the targets that Marcus Mariota is giving Kyle Pitts… they're dreadful. While Desmond Ridder might help Kyle Pitts, I am not so sure that Ridder is good, so it might be 2/2 on lost seasons for the uber-talented tight end.
Want more 2022 fantasy football discussion? Check out these links!
Discord!
Podcast!
Patreon!
Twitch!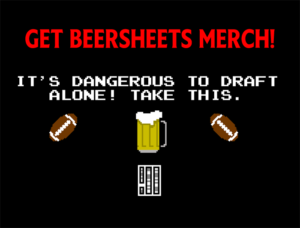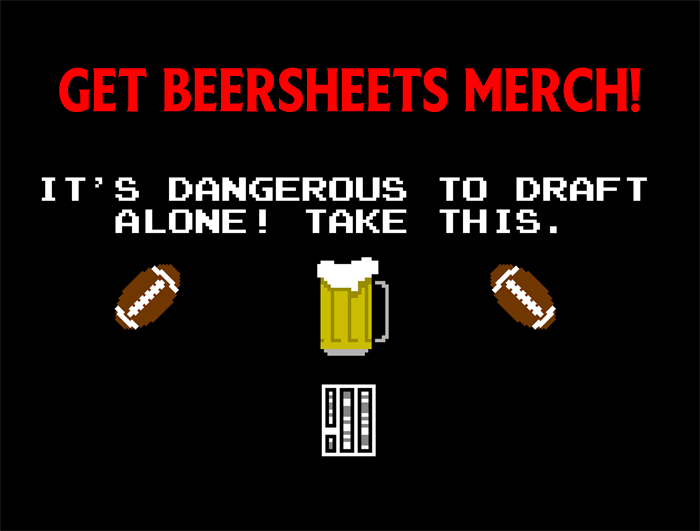 [Image Source: https://upload.wikimedia.org/wikipedia/commons/b/b7/Kyle_Pitts_Falcons_vs_Giants_SEP2021.png, cropped via CC BY SA 2.0]