Every week, I take a look at the start or sit options for that week's Thursday Night Football game. And, every week, that Thursday Night Football game fails to live up to expectations. This week will definitely live up to expectations, because more than likely, this one is going to be a dud. The Falcons and Panthers are two of the most boring teams in the NFL, and they got out their coolness factor the last time they played a couple of weeks ago (when D.J. Moore, down six, scored a 62-yard touchdown at the end of regulation, and the Panthers still lost). This one has a 44 O/U and an implied final total of 23.5-20.5 final score (with a Falcons victory). Let's dive into this mess!
Must Starts:
If you're benching these guys, you're overthinking it!
Cordarrelle Patterson (RB), D.J. Moore (WR)
(no, I didn't forget Kyle Pitts, more on that in a second)
Quarterbacks
P.J. Walker (Week 9: 3/10, 9 yards, 0 touchdowns, 2 interceptions, 1 rush, 6 yards)
I have a general rule, "if a guy put up fewer than ten passing yards the week prior, and was benched at half-time for Baker Mayfield, who then made the offense look somewhat functional, I don't want to start him." The Panthers came out and said that Walker is still their starting quarterback, despite collaborating with the defense to go down 35-0 at halftime, so let's just say I'm a little bit bearish on his chances this week. The last time the Falcons and Panthers played, however, Walker went 19/36 for 317 yards and a touchdown. Granted, prior to the last drive, he was 17/33 for 242 yards and 0 touchdowns, getting half of his fantasy points (9 of 18) on that final drive. Despite all of that last-second heroics and the 300+ passing yards… Walker was still QB15 on the week, and that was his second-highest finish in his four starts. You can go ahead and sit P.J. Walker, because, despite the top-three matchup, the production just hasn't been there to justify going out of your way to start him.
Marcus Mariota (Week 9: 12/23, 129 yards, 0 touchdowns, 0 interceptions, 5 rushes, 24 yards)
Marcus Mariota is the quintessential "just when I think I'm out, they pull me back in!" quarterback this year. He started as QB10, then failed to finish higher than 15th for four weeks before ripping off three top-ten games in four tries. Then, last week, in a good matchup, he gets only 8 points en route to finishing as QB24. But, two weeks ago, he finished as QB6 against this offense. The Panthers have shown in back-to-back weeks that however you want to attack them, you can attack them. The Panthers let Marcus Mariota chew them up for 3 touchdowns and 296 total yards just two weeks ago. If you're in a bye week bind, then you can start Marcus Mariota, though you might have a better option (like Tua Tagovailoa, Jimmy Garoppolo, Dak Prescott, or Justin Fields).
Running Backs
D'Onta Foreman (Week 9: 7 carries, 23 rushing yards, 2 targets, 2 receptions, -2 yards)
Chuba Hubbard (Week 9: OUT, ankle)
When the Panthers traded Christian McCaffrey, the plan seemed relatively clear: give D'Onta Foreman a bunch more carries, give Chuba Hubbard a bunch more carries, but also the targets. But, life is what happens when you're busy making other plans, to quote John Lennon. Chuba Hubbard suffered an ankle injury toward the end of the week seven game, which allowed D'Onta Foreman to rip off a 60-yard run to give him over 140 yards for the day. He followed that up by going 26/118 on the ground without Hubbard in week eight. Last week, Foreman fell on his face, but that's what happens when you're a bruiser and your team is down 35-0 before the dog comes out at halftime to catch frisbees. It became clear in their time apart that D'Onta Foreman has earned the lion's share of touches over the last couple of games. The Falcons have also been inside the top five in fantasy points allowed to opposing running backs in the last five weeks, so it's not like Foreman is going up against a bad matchup. I would start D'Onta Foreman.
As for his running mate, I just don't trust that ankle yet. In all likelihood, I am not desperate enough to start him, so if I can, I am going to sit Chuba Hubbard, though if healthy, he has a path to production in the Nyheim Hines/J.D. McKissic mixed-use role.
Tyler Allgeier (Week 9: 10 carries, 99 yards, 1 target, 1 reception, 24 yards)
Caleb Huntley (Week 9: 7 carries, 34 yards)
With Cordarrelle Patterson returning the touch volume for both Tyler Allgeier and Caleb Huntley evaporated. There's nothing to indicate that the Falcons will go back to a three-man timeshare, meaning that Caleb Huntley's 21% snap share is likely to stand pat at best. I doubt he gets more than 10 snaps in this game, meaning that I am going to sit Caleb Huntley.
Now that we have that out of the way, we can, if we are in a bind, start Tyler Allgeier in non-PPR leagues. Allgeier has earned double-digits in this offense, and it's an offense that wants to run the ball as much as humanly possible. It's not like they spent top-ten picks on receiving weapons in back-to-back drafts or anything like that, but I digress. Allgeier is the "true" running back to Cordarrelle Patterson's "jack of all trades" back. That is to say, Allgeier is the bruiser while Patterson is the super-powered scat back. Because of this, I still want to get some of Allgeier, who still played about 40% of snaps last week en route to 11 touches for 123 yards. He's #goodatfootball, folks, and the Panthers are third in fantasy points per game allowed to opposing running backs. I specified non-PPR leagues here because he has touchdown upside, but the Falcons are going to give their targets to Cordarrelle Patterson, not Allgeier.
Wide Receivers
Terrace Marshall (Week 9: 6 targets, 3 receptions, 53 yards, touchdown)
Shi Smith (Week 9: 2 targets, 1 reception, 20 yards)
Laviska Shenault (Week 9: 1 target, 0 receptions, 0 yards)
Let's get the fun part out of the way: sit Shi Smith and sit Laviska Shenault. They both need things to go extremely well for them to score on any given play, and the fact that the Panthers have no real interest in giving them plays (13 combined targets in the last four weeks) means that they are unlikely to score. Shenault's 2 catches for 90 yards and a touchdown in week two represent 17 of his 28 PPR points this year, meaning that you're not really looking his way. Even when given an opportunity to produce, he doesn't do much (he had 5 catches for 26 yards on 6 targets against these very Falcons two weeks ago).
Now, the Terrace Marshall of it all. The Panthers drafted Terrace Marshall in the second round of the 2021 NFL Draft, then just sort of forgot about him for a year and a half. He had just 38 career targets before the last two games, and in those last two games he pulled in two top-30 wide receiver finishes, as he had a combined 7 catches for 140 yards and a touchdown in those contests. While he had just 3/53/1 last week, the 9 targets for 4 catches and 87 yards against these Falcons two weeks ago have me intrigued. I'm not going out of my way to do it, but I thought that the major thing he needed was a clean depth chart ahead of him. And, in two games since Robbie Anderson stormed off the field and cleaned up the depth chart ahead of him, Terrace Marshall has produced two top-30 finishes. You can start Terrace Marshall as a speculative flex this week against a dreadful Falcons wide receiver defense that allows the second-most points per game to receivers on the year (and the third-most in the last five weeks).
Drake London (Week 9: 7 targets, 3 receptions, 23 yards)
Damiere Byrd (Week 9: 1 target, 0 receptions, 0 yards)
Olamide Zaccheaus (Week 9: 2 targets, 2 receptions, 19 yards)
If you want to start one of the two down-roster guys, you're looking to go up against a defense that allows either lots of air yards on catches or allows a ton of yards after the catch. Like Viska and Shi Smith, they're both big play receivers, with Byrd and Zaccheaus combining for eight 20+ yard receptions on 26 combined receptions this year, or over 30% of their catches going for at least 20 yards. While Byrd cashed in a long touchdown two weeks ago, the Panthers actually don't allow much of either. According to Pro-Football-Reference's advanced defensive statistics, the Panthers are not notable in their air yards per target on defense, and they have the eighth-lowest yards after the catch allowed. So, despite their success moving the ball against the Panthers a couple of weeks ago, I am going to call that the exception and not the norm.
And then we get to Drake London, where I say the thing I've been saying for weeks: sit Drake London, except if you need a speculative upside flex. I think Drake London is an eminently talented receiver, and he has at least five targets in back-to-back games, but he has just 7 catches for 54 yards in those two games combined. And those 3 catches for 27 yards? Those aren't outliers. Since week four, he has 5 targets, 3 catches, and 26 yards per game. This could be his big return to prominence for fantasy football, as the Panthers over around the tenth-most fantasy points allowed to receivers.
Unfortunately, this probably isn't a big breakout game for London, but rather one where the Panthers' love of keeping receivers in front of them coupled with London's love of getting the ball less than 8 yards from the line of scrimmage will combine to be a middling WR3 week, with a chance at a score. It's not great out there for London, but if you squint you can find a path to production. Unfortunately, I don't feel like looking at the Falcons' offense that hard (my doctor warned me it's an illness vector).
Tight Ends
Tommy Tremble (Week 9: 4 targets, 2 receptions, 11 yards, touchdown)
Ian Thomas (Week 9: 0 targets)
The Falcons are seventh in fantasy points allowed to opposing tight ends, but most of that comes from Taysom Hill rushing in week one, Tyler Higbee and George Kittle combining for 18 targets, and David Njoku doing his thing against them. Cade Otton had himself a decentish week, but it took him 7 targets to do that. The one thing these guys all have in common? Boatloads of touches. The thing the Panthers are most allergic to? Winning. The other thing? Giving tight ends opportunities to produce. Over the last two years, per FantasyPros' target distribution tool, they have thrown just 16% of their targets (93 targets) to tight ends since the beginning of 2021. That comes out to just 5.5 targets per game to tight ends since the beginning of last season. That's probably why they were last in fantasy points per game to their tight ends last year and last this year, as well. Chances are that either Tommy Tremble, who had 4 targets in back-to-back games or Ian Thomas, who had zero targets last week, are the players to buck this trend are low. I am going to sit Tommy Tremble and sit Ian Thomas (forever, on the waiver wire).
Kyle Pitts (Week 9: 7 targets, 2 receptions, 27 yards, 0 touchdowns)
There were two Kyle Pitts last week, divided by the actual statistics and the advanced statistics. Pitts became the fifth player this year to top 200 air yards in a game (alongside Chris Olave, D.J. Moore, DeVante Parker, and DeVonta Smith), though given how many of those were wild overthrows, there was probably some air yards stat padding in there. Still, air yards are a way to measure opportunities to produce, which aren't captured in his woeful 2/27 line on the back of his only top-five finish of the season. Unfortunately for Pitts, only one of the four previous 200+ air yards receivers cashed in the following week, with Chris Olave going 9/147 in week three. The other three players combined for 7 catches for 65 yards in their three contests.
Still, you can't ignore that the Falcons are finally giving him opportunities to produce (21 targets in his last three games), despite the fact that the Falcons don't seem to be getting him useful opportunities to produce. There is nobody with indicators that work better than Pitts. He's talented, he's getting targets and air yards, and the Panthers are a neutral tight end matchup over the last month. You can start Kyle Pitts, understanding all the problems and pain that he has caused this year.
Want more 2022 fantasy football discussion? Check out these links!
Discord!
Podcast!
Patreon!
Twitch!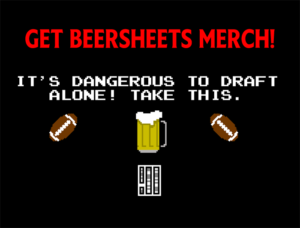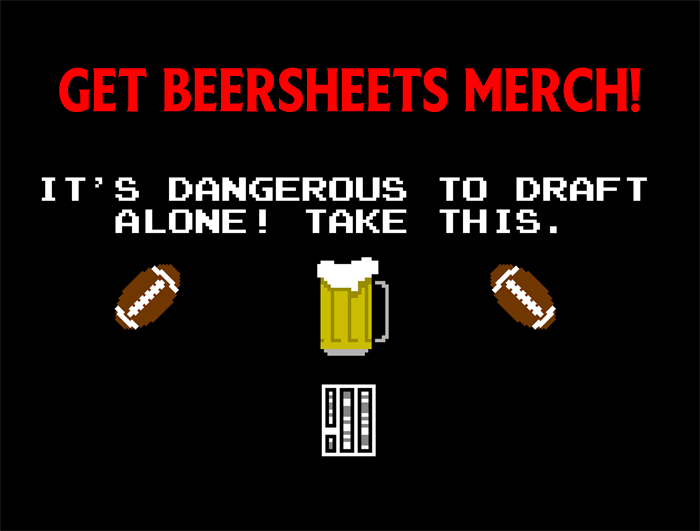 [Header Image Source: https://upload.wikimedia.org/wikipedia/commons/6/65/D.J_Moore.jpg under CC BY SA 2.0]