Nine weeks of the NFL season are in the books, and if we've learned one thing this season, it's that you can't predict the future! Nevertheless, we are big dumb babies here at Football Absurdity, and every week we try to predict the future, but only about things that ultimately won't matter in the long run. Let's take a look at some things that might happen in week ten (that we shouldn't worry about)!
The Colts Offense Looks Functional
Yes, this is despite Jeff Saturday and Parks Frazier. This is something to not worry about because it's going to be a dead cat bounce before every option on this team crashes through the floor.
Through two games, Sam Ehlinger has orchestrated such a thorough meltdown that Jim Irsay, despondent, wandered through Lucas Oil Stadium until he came across a picture of a former player. He came to Jeff Saturday first, and the former center is now the new head coach of the Indianapolis Colts. That's not why the Colts will look functional this week, after totaling just over 300 passing yards in the last two weeks combined. "Functional" is a low bar to pass, but Trevor Lawrence is the only quarterback to go up against them this season without coming away with multiple touchdowns. They've given up big games to guys like Ryan Tannehill, 2022 Russell Wilson, Davis Mills, and Andy Dalton. While I don't expect that you can stream Sam Ehlinger this week, I do expect the wide receivers to bounce back to viability.
The Raiders allow the fifteenth-most fantasy points to wide receivers, but that's because they mostly limit the big game (Christian Kirk's 21.6 points against them this past weekend tops the charts). If you look at double-digit PPR games, the Raiders allow an average of 1.6 of these per game, having allowed 13 of them in their 8 games this season. So, despite Sam Ehlinger at quarterback, it should be a respectable game for the Colts offense. At least, if they get Jonathan Taylor back…
The Tampa Bay Passing Game Continues to Struggle
On the flip side of the ball, the Buccaneers take on the Seattle Seahawks this week. Seattle is, weirdly enough, once again one of the best secondaries in the NFL. They're allowing the fourth-lowest catch rate alongside the ninth-lowest yards per reception to wide receivers in the league. This, alongside allowing the eighth-fewest touchdowns in the league make the Seattle Seahawks one of the toughest defenses for opposing passing games, and specifically, fantasy football wide receivers. This one's for Mike Evans and Chris Godwin, who are both poised to struggle this week. As I wrote about on Monday, Tom Brady is one of the better passers in the NFL this season between the 20s.  He's also second in the league in passing yards and is sixth in 40+ yard pass plays. Seattle has allowed three such plays this season, which ranks as the fourth-lowest this season.
This will likely lead to a sixth-straight game in which Tom Brady walks away with just one touchdown. When you have two studs like Mike Evans and Chris Godwin outside, and just one passing touchdown per game, then that speaks to something fundamentally wrong with the offense. I doubt that gets any better this week against the strong Seattle Seahawks defense.
The Miami Two-Headed Backfield Destroys the Browns
Last week, we saw that Jeff Wilson Jr.'s addition to the Miami running game did some damage to the incumbent, Raheem Mostert. Hat tip to @wyattB_FF for doing this so I didn't have to. They split everything nearly down the middle, with Wilson getting 49% of snaps to Mostert's 47%, and Wilson getting 11 opportunities to Mostert's 10. In the end, Wilson was more efficient, had more targets, and had a better fantasy day. It's looking like it will be a mess, with the two of them splitting touches and snaps en route to diminished fantasy football output for both of them.
But, they'll get a reprieve from their slow descent this week, as the Miami Dolphins take on the Cleveland Browns, who give up the fourth-most fantasy points to opposing running backs. Not only that, but through eight games, they've had eleven running backs get at least 10 opportunities against them, and ten of them had at least 11.4 PPR points. The only one who missed out was Kenyan Drake with his noble 11 carry/5 yard effort in week seven. That was one of three instances where teammates had double-digit opportunities against the Browns, and both the Falcons (Tyler Allgeier/Caleb Huntley) and Chargers (Austin Ekeler/Joshua Kelley) had both players get double-digit days. So, we're in for a good week from both Jeff Wilson Jr. and Raheem Mostert, and a stay of execution for both of their fantasy football values.
Pat Freiermuth Hits a Wall
Going into week nine, everyone wanted to argue about how the New Orleans Saints do against tight ends, mostly because the Ravens were set to be without Mark Andrews the week after a big Isaiah Likely game, so everyone was geeked up and ready to have a big Isaiah Likely game after they picked him up. Unfortunately, the Saints' defense had another idea, holding Likely to just one catch for 24 yards (though it luckily included a touchdown), just like they've had a plan for every tight end they've played this season. Foster Moreau had 9 targets in week eight, which he barely turned into 9 PPR points. That marked the only time this year prior to Monday Night that a tight end topped 8 PPR points against them, and not for a lack of trying. They've played fantasy-relevant tight ends in seven-of-nine games, and allow the third-fewest fantasy points to tight ends on the year.
Pat Freiermuth is coming off of back-to-back games of at least 9.7 PPR points, coming off an injury that saw him leave early in week five and miss week six. He also has, excluding the injury, at least 7 targets in three-straight games, and four of five. So, Freiermuth could overcome this, but I believe in Demario Davis and Pete Werner combining to slow down the man known as Fire Mouth.
Want more 2022 fantasy football discussion? Check out these links!
Discord!
Podcast!
Patreon!
Twitch!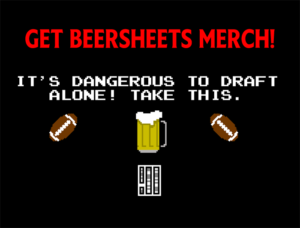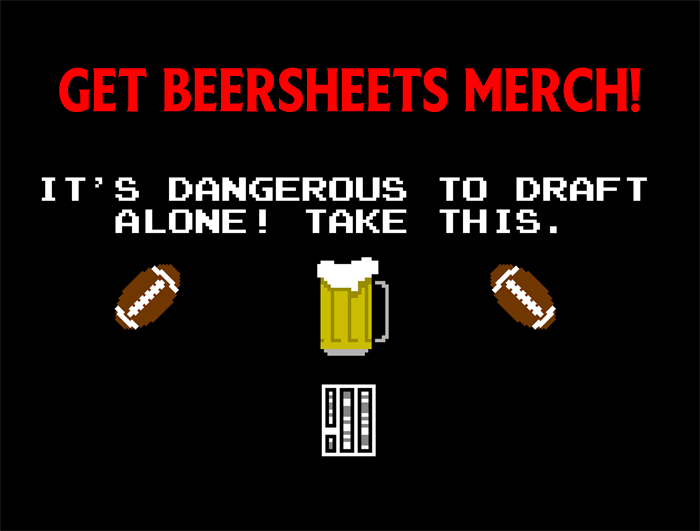 [Image Source: https://upload.wikimedia.org/wikipedia/commons/b/b5/Indianapolis_Colts_TD_celebration_at_Miami_Dolphins_OCT2021.png under CC BY SA 2.0]