Oh boy, we have to do this again! Another Thursday Night Football game where everything is terrible and we google "can you have a physical addiction to football" while we watch the seventh-straight three-and-out punt and go, "okay if he gets a 60 yard touchdown then I can feel better about starting him." This might be the worst Thursday Night Football yet, as we don't know which wide receivers, running backs, or even quarterbacks will be good plays this week. It's the Saints and Cardinals, two teams who are still struggling to find their identity despite the fact that Halloween is in ten days. So, let's once again take a look at the players in this game and figure out what we should do from a start or sit perspective for fantasy football. Let's dive in!
Smash Starts:
If you bench these guys, you are overthinking it!
Kyler Murray (QB), Alvin Kamara (RB), Zach Ertz (TE)
Quarterbacks:
Andy Dalton (Week 6: 17/32, 162, 1 TD) or Jameis Winston (Week 6: Did not play)
As of writing this (Wednesday morning), we still aren't sure which quarterback will be under center for the New Orleans Saints. No matter which quarterback it is, we don't want to start them. The Cardinals give up the eleventh-most fantasy points to quarterbacks, but most of that comes from them playing Patrick Mahomes and his 34.3 points in week one, and Jalen Hurts and his 27.66 points in week five. They stymied middling fantasy quarterbacks like Geno Smith, Matthew Stafford, and Baker Mayfield this season, and both Dalton and Jameis are firmly not in the Mahomes & Hurts group.
The Cardinals run their defense by limiting the big play in lieu of everything else. They've allowed just 17 20+ yard pass plays this season, which is firmly middle-of-the-pack, but they're also the only team in the NFL to not allow a 40+ yard pass play. So, expect a lot of dinks and a lot of dunks from the Saints, because the Cardinals won't let them do much else (they're tied with the Giants for the seventh-lowest air yards per target, at 7.3). Even in a 2QB league, I am hoping that I can sit the Saints' QB, even for guys like Matt Ryan, Jimmy Garoppolo, or Marcus Mariota.
But, an Andy Dalton start would be better for Alvin Kamara, and a Jameis Winston start would be better for Chris Olave, so this remains a situation worth monitoring for fantasy purposes. Both are banged up, so expect a lot of… sigh… Taysom Hill… in this one.
Running Backs:
Mark Ingram (Week 6: 9 carries, 46 yards, 2 targets, 1 catch, 11 yards)
Ingram has very low upside with Alvin Kamara in the lineup. If you want to play him to get 5 PPR points and a shot at a touchdown, then go for it. But even with bye weeks, you should have better options than Ingram.
Eno Benjamin (Week 6: 15 carries, 37 yards, 3 targets, 3 catches, 28 yards)
Darrel Williams (Week 6: OUT)
James Conner (Week 6: OUT)


Eno Benjamin is dealing with a foot injury, Darrel Williams with a knee injury, and James Conner with a ribs injury. Eno Benjamin has been limited in practice this week, but we are yet to see Darrel or Conner on the practice field. Kliff Kingsbury doesn't expect Williams to play, and Conner is looking like a real long shot to play. That leaves it to… a banged-up Eno Benjamin.
Eno Benjamin handled 18 touches last week with James Conner and Darrel Williams unavailable, and that's likely to be his volume once again this week. If you want to chase that volume and put him into your roster, then I am not going to stop you. However, I would like to caution you that all those touches ended up with 65 yards and 9.5 PPR points. That came against a Seattle Seahawks team that allows the seventh-most fantasy points to running backs on the year and had given up at least 20 PPR points to a running back in a game in three straight weeks. That is to say: it was a good matchup, and he had plenty of touches and didn't come through.
Unfortunately, you pretty much still have to start Eno Benjamin if he's the only healthy Cardinals running back. You can't poo-poo 18 touches, even if it's coming in a bad matchup. The Saints allow the eighth-fewest fantasy points to opposing running backs this season but still have given up at least 10 PPR points to the lead back in five-of-six games. The one miss was Leonard Fournette with 9.6 PPR points. Ideally, you have some better plays this weekend, but given how the NFL is going, you might just have to spray Eno out there & pray for a touchdown.
Wide Receivers:
Michael Thomas (Week 6: OUT)
Jarvis Landry (Week 6: OUT)
Chris Olave (Week 6: OUT)
Let's get MT & Landry out of the way: they're both still dealing with lower body injuries and are out for this game. So, obviously, in case you're just scanning this for bolded names: sit Jarvis Landry and sit Michael Thomas.
That leaves Chris Olave. Olave is staring down the barrel of double-digit targets in this one, and you probably don't want to miss that opportunity. But, here's the problem with all that opportunity: it's going to come going up against Byron Murphy. Byron Murphy is honestly enough to make me want to sit Chris Olave. According to playerprofiler.com, Murphy shadows the #1 wide receiver about 50% of the time, as he plays a side of the field. He's gone up against D.K. Metcalf, Davante Adams, D.J. Moore, and Devonta Smith, and on the 20 targets going Murphy's way against those receivers, he allowed 10 catches for 113 yards. That's pretty bad, and points to Olave struggling even with a ton of volume.
Still, what else will the Saints do, other than check it down to Alvin Kamara? In a 3WR league, or 2WR and a flex, I would still start Chris Olave, but I would temper expectations given his matchup.
DeAndre Hopkins (Week 6: SUSPENDED)
Rondale Moore (Week 6: 10 targets, 6 receptions, 49 yards)
Robbie Anderson (Week 6: Kicked Out of a Game on Another Team)
I had to move Nuk Hopkins down here because I needed to reassure you that yes, you must start DeAndre Hopkins this week. The Saints won't have Marshon Lattimore this week, and have become a complete dumpster fire on defense in the last few weeks. In the last three games, the Saints have yielded seven 10+ PPR weeks, allowing an average of 21 PPR points to the WR who had a 10+ PPR game. So, it wasn't just sneaking in there, it was kicking the door down. DeAndre Hopkins will also have the benefit of playing with fresh legs in a game where everyone else played on Sunday. He should be an incredible play this week, and immediately reward fantasy football managers who held onto him through the first 6 weeks of the season.
Rondale Moore is also pretty straightforward but also not quite as straightforward. In a PPR league, I would start Rondale Moore, but in a 0PPR league, I would sit Rondale Moore. With no other wide receivers of any note available in this game (who have been Cardinals for more than a week), it's hard to picture a world where Moore gets fewer than 8 targets in this one. He catches a high volume of them, but he's yet to really take over a game, so I'm not so sure how excited I can get for a guy who is looking at 60-70 yards and maybe a score. Still, in PPR leagues, you can't miss that volume.
Do not think that you can big-brain your way into trusting Robbie Anderson yet. You should still sit Robbie Anderson unless you're particularly interested in glory plays.
Tight End:
Taysom Hill (2/4, 16 passing yards, 5 carries, 39 rushing yards)
Every tight end outside of the top five or six has the same floor: zero. So, if you're deciding between Taysom Hill or Irv Smith, Mike Gesicki, or Hunter Henry, then you should start Taysom Hill. The man is a chaos agent, and with this game likely embodying chaos, I expect a good dose of Taysom Hill. Nobody does it like he does it, and because of this, he has a week-winning upside with a similar floor to other streaming tight ends. Fire him up, but don't go out of your way to do so.
Want more 2022 fantasy football discussion? Check out these links!
Discord!
Podcast!
Patreon!
Twitch!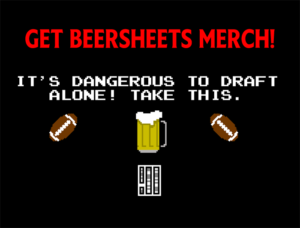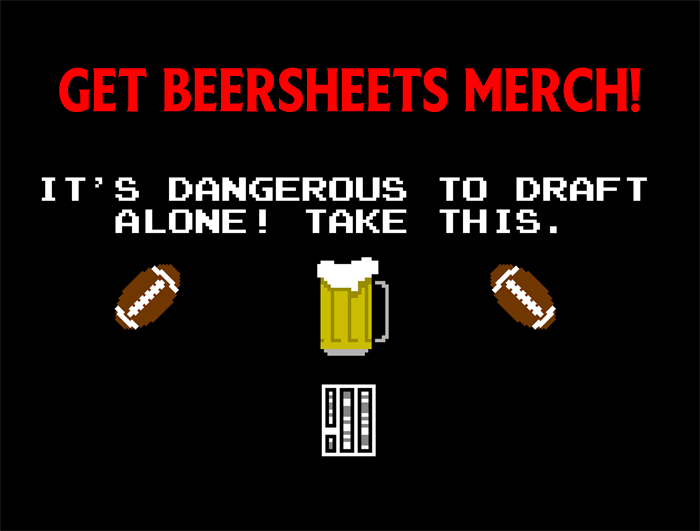 Image Source: https://upload.wikimedia.org/wikipedia/commons/0/0b/Cardinals_WR_DeAndre_Hopkins.jpg under CC BY SA 2.0