Nico Collins of the lowly Houston Texans, Robert Woods coming off an ACL tear on a new team (the Tennessee Titans), and the historically unreliable DeVante Parker on a New England Patriots team that has now been through three quarterbacks. These are just a few of the wide receivers who have given their fantasy managers more points per game and overall points than New York Jets' wideout Elijah Moore through the first six weeks of the season. Yep, it's true. In point-per-reception (PPR) scoring, Moore is barely hanging onto being sixth-best among non-QBs on his team. At first glance, this information is quite jarring, especially considering the success Moore had last year.
A stellar rookie campaign in 2021 saw the former Ole Miss standout pace Terry McLaurin of the Washington Commanders in PPR points per game on the year, and when healthy between Week 7 and 13, Moore was the WR3 overall in PPR according to FantasyPros. He should still be performing more like the player from last year, right? After all, he demonstrated talent, and talent wins, right? Then why did he get zero targets last week? There are a couple of key factors at play that we can point to about what's gone wrong for Moore in 2022. First of all, we need to discuss Moore's production with and without quarterback Zach Wilson. Per this handy chart from RotoViz, it is clear to see Moore is considerably more productive when a quarterback whose surname is not Wilson is under center:
In 2021, Moore's quarterbacks in his most effective stretch were Mike White and Joe Flacco. Additionally, Moore's three best games this year came when Flacco was the starter. Certain corners of the fantasy football world repeated this refrain often enough in the offseason that this information should not be a revelation per se, but it is still worth noting. But, the Jets had Joe Flacco under center for three games this season, and Moore averaged just 4 receptions for 46.3 yards on just 13.5% target share after leading the Jets in targets last season. So, while Wilson isn't helping matters, Moore's troubles are not solely tied to who plays quarterback.
The Jets emphasized upgrading their running back room in the NFL Draft this spring, selecting rookie stud Breece Hall out of Iowa State. Given the ties of head coach Robert Saleh and offensive coordinator Mike LaFleur to the San Francisco 49ers, the move to model their offensive system toward Zaddy Shanny and a more robust concentration on funneling the ball to the backfield makes a lot of sense. As such, while the Jets' rushing rate has largely remained the same, there has been a distinct shift in the targets distributed to the running backs from 2021 to 2022. According to 4for4, Michael Carter and Ty Johnson combined to seize a 19% target share in the New York offense last year. The addition of Hall has dramatically changed the equation to the tune of himself and Carter, now in the number two role, combining for a 24.4% target share (an increase of 5.4%).
Another rookie addition, Ohio State wideout Garrett Wilson, has not helped matters for Moore, either. Wilson has usurped Moore as the team's WR1 and receives 7.8 targets per game, a very similar total to the 7.1 Moore received as a rookie in 2021 per 4for4. There has been a corresponding drop in target share for Elijah Moore, who now gets a 13.6% target share after garnering an 18.6% target share in 2021, per PlayerProfiler. Generally speaking, it's clear the New York Jets offense found two new weapons in the 2022 NFL Draft in Breece Hall and Garrett Wilson. They used their newfound wealth to make it a point to spread the ball around, and somewhat away from wide receivers as a whole compared to 2021. In short: the targets that used to go to Moore now get spread among the running backs and Garrett Wilson.
While dynasty managers should certainly stay diligent with tracking Moore's activity, there is no tangible reason for redraft players to continue to roster the Jets wideout at this particular juncture. A 91.2% route participation rate may seem encouraging on the surface, but a 14.4% target share tells me that until there is any semblance of evidence to suggest the other peripheral data and overall philosophy of the Jets offense will shift back, it's time to cut bait on Moore.
Want more 2022 fantasy football discussion? Check out these links!
Discord!
Podcast!
Patreon!
Twitch!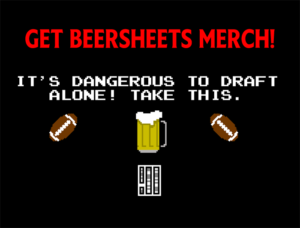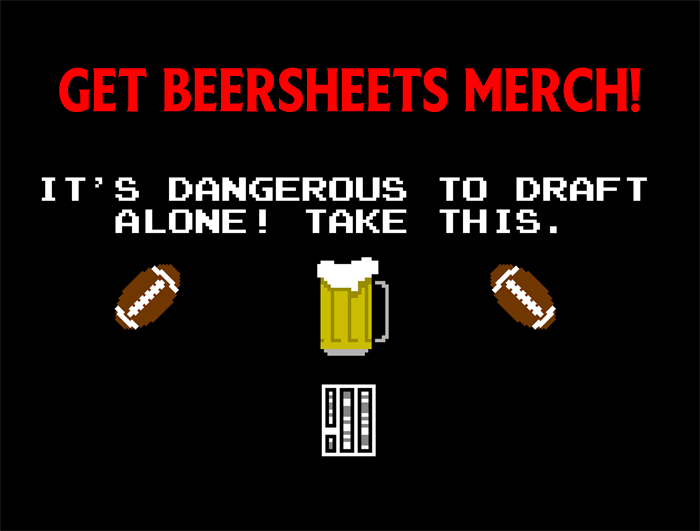 [Image Source: New York Jets on Twitter]