Welcome back to The Degenerates Gambit! Once again, please remember that these articles are for fun, and while I love writing them and gambling on football, if you or someone you know is addicted and needs help, please get help or get help for them. The national helpline number is 1-800-522-4700.
We're back over .500, my friends! A strong week four (where we hit 4 of our 5 bets) has pushed our total for the year back to 11/20 on the season, and our Long Shot Play of the Week (LSPOTW) hit again, meaning we have hit 3 of our 4 long shot bets. Not too shabby, if I must say so myself. However, if I'm ever going to get to the point where I can retire early and spend my days in paradise, I need to get these win totals up again; struggling to get to a 50% win clip? Those are rookie numbers. So, with my mind firmly on retiring early, I took a hard look at some lines that I like this week.
Before we dig into the lines, let's welcome a new segment to our show: Sleeper Over/Unders! I like these a lot for a couple of reasons: the numbers post earlier in the week than FanDuel player props, I can access them even if I'm on the Wifi at work, and since it's not Underdog I don't feel like I'm contributing to the global housing crisis when I lose (thanks, Blackrock!). Every week I'm going to put together my three favorite Over/Under plays posted on Sleeper, and toss in a little one-unit parlay. Here's my first one of the year, let's hope it hits!
Three-Leg Parlay
Leg 1: Dalvin Cook 78.5 rushing yards: OVER
Leg 2: Christian Kirk 63.5 receiving yards: OVER
Leg 3: Kenny Pickett 206.5 passing yards: UNDER
Eagles vs. Cardinals: OVER 48.5 (-110)
This game is a target of mine in both straight wagering and DFS because both of these teams have rocket-speed pace of play numbers. Both teams are in the top 5 overall plays run (Arizona is first, Philly at 5), and both seem to have no trouble scoring in bunches. Arizona is the reigning king of garbage time production, so I'm putting units down hoping that in honor of Blake Bortles' retirement, Kyler puts a couple of late TDs on the board to push us over the total of 48.5.
Saints vs. Seahawks: UNDER 46.5 (-114)
Andy Dalton vs Geno Smith in the battle of "how could a loving God allow for such disharmony?" This game screams under for me, with Rashaad Penny currently a non-participant in practice this week, and Andy Dalton as a participant for New Orleans. Am I worried about Alvin Kamara coming back this week? To quote whatever struggling actor tasked with telling Rob Gronkowski he can't get USAA insurance, "nope!"
Lions Moneyline (+144)
I'm back on the Lions bandwagon, my friends. The league's number one scoring offense, against a team that's going to be starting either the shell that once belonged to Mac Jones or the husk we know as Bailey Zappe? This one screams Lions win. I can't believe there are still plus odds on this one. I love Rhamondre Stevenson and Hunter Henry this week, but that's about it. I don't think there's a chance the Pats can keep up with Detroit's scoring pace, and that's why throwing some money on the Lions here seems like a wise move.
Tennessee -2.5 vs. Washington (-105)
Two things are as sure as death and taxes when it comes to the NFL the last few years: Derrick Henry wrecks shit, and Washington sucks. Henry looked to be back to his old self last week, and so did Carson Wentz. Tennessee's defense is terrible once again, but nothing screams "get right game" like playing the Commanders. Washington is like a bad dynasty team that you've neglected for years, you open your app and wonder what the hell you were thinking when you picked up Parris Campbell. Take the Titans and the points, and never think about that dynasty team again (until draft season).
Long Shot Play of the Week: Cincinnati Moneyline (+146)
Betting against the player who is undoubtedly the frontrunner for league MVP doesn't seem like a wise bet, but that's why this is our longshot of the week. The Bengals have been extremely hot and cold this year, but I think this is the signature win that noted dipshit coach Zac Taylor needs in order to justify his position as the AFC's Matt Nagy. This game is an absolute shootout on paper, and Baltimore's defensive backfield is so terrible that Jamar Chase doesn't even need to see the football clearly to put up a monster line. I'm taking the Bengals with supreme confidence.
2022 Totals: 11/20
LSPOTW: 3/4
Want more 2022 fantasy football discussion? Check out these links!
Discord!
Podcast!
Patreon!
Twitch!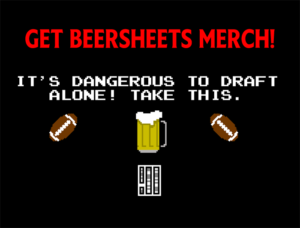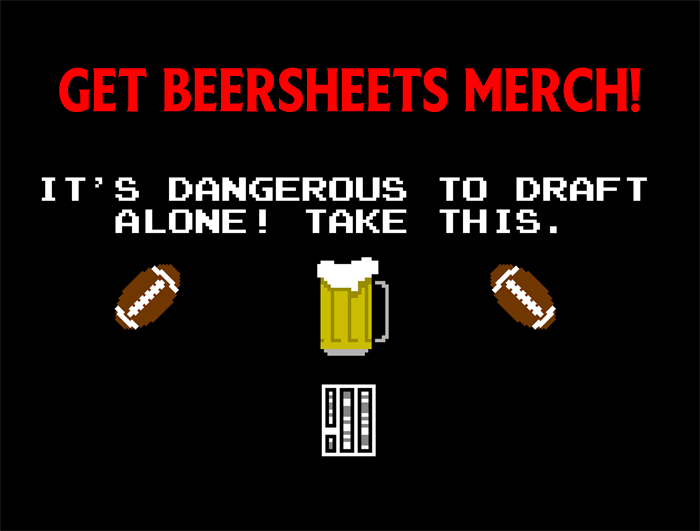 [Image Source: https://upload.wikimedia.org/wikipedia/commons/2/2f/Jameis_Winston_loses_the_ball_%2851584136767%29.jpg, cropped under CC BY 4.0]