Welcome back to week 2 of the Degenerate's Gambit! Last week we hit on three of our five bets, including the long shot of the week, with the Bears taking down San Francisco in a torrential downpour. Winning feels pretty nice, and lord knows my season-long and dynasty teams didn't do much, so I'm hoping this roll continues going forward and we continue cashing.
Our angle this week is going to center around overreactions to week 1's performances and looking for soft spots in the FanDuel books. I don't blame anyone for overreacting, especially degenerates that have been waiting for this since the moment Joe Burrow's 4th down pass fell incomplete in February. As one of those degenerates, I am tempted to overreact to everything, but a nuanced and big-picture approach I think will give us an advantage this week.
Arizona +5.5: (-110)
The Cardinals got absolutely obliterated last week, steamrolled by a dominant Kansas City offense that looks renewed. The Raiders also come into this game 0-1, having been defeated by the Chargers in their season debut. The sportsbooks and the sports writers are all on the Raiders this week, something I think is an overreaction that is more centered on Arizona than a true belief in what the Raiders are doing. Kyler averages about 30 rush yards per game in his career, and I believe the Raiders' defense will give him the opportunity to break contain and put points on the board. Now, you COULD bet the money line, which has (+198), but I'll take the safer play and bet on the Cardinals to cover.
Pittsburgh Moneyline (+110)
It's gross to think about betting on Mitchell Trubisky, but it's even grosser to bet on the New England offense. This will make two weeks in a row that I'm putting money against the Joe Judge/Matt Patricia offensive brain trust, and it's a bet I feel confident about. I considered once again making a play on the under for this game, but with the loss of T.J. Watt, I think the most prudent move is just going to be betting on a straight-up Pittsburgh victory. I know the Steelers got lucky last week and have no business walking into this game 1-0, but I think there's a chance that betting against the Patriots this year is going to be a fruitful venture.
Christian McCaffrey Receiving Yards: OVER 40.5 (-114)
CMC put up a (for him) pedestrian receiving line last week against Cleveland, catching 4 passes for 24 yards. Last week, the Giants gave up 61 receiving yards to Dontrell Hilliard, a player who is unequivocally NOT Christian McCaffrey. The Panthers are 0-1, and a big part of that was their inability to get CMC in a rhythm that has allowed him to dominate games in the past. CMC's receiving prop is a smash play for me this week, and I'd still take the over if the line drifts up closer to 45, which I'd reckon it might as we get closer to Sunday.
D'Andre Swift Anytime TD: (-120)
I know what you're thinking, these aren't great odds for a TD-scoring prop, and if you want to get spicy I wouldn't shame you (publicly) if you wanted to take the spicier play and hitch your wagon to something like an Amon-Ra St. Brown anytime TD at +125, but I like the chance of this hitting so much more. We watched Travis Etienne drop one touchdown last week, coming after Trevor Lawrence overthrew him on a wheel route earlier in the game. If the generic brand D'Andre Swift can almost get in the end zone twice against Washington last week, the real Swift should murder this prop and score easily. Dan Campbell has been calling less schemed throws to the backs since taking over play-calling duties midway through last season, but I'm betting on talent and opportunity here. Swift scoring this week is something I'm extremely confident in… if he plays. Swift missed practice this week with an injury, so that's a contingency to monitor.
Long Shot Play of the Week: NY Jets Moneyline (+225)
I know, right? It's only week 2 and I've completely lost my shit to the point where I'm laying down a bet that the Jets win outright against the Browns on Sunday. Well, if I'm being honest, I don't believe in the Browns (and have loved rooting against them since about mid-March). Jacoby Brisset did not inspire any confidence in me, and while I do believe Nick Chubb is going to smash, last week's victory over the Panthers made me even more skeptical of the Browns. When Baker Mayfield (who your team has the most detailed scouting report possible on) lights you up with Robbie Anderson, I gotta believe that Joe Flacco can do the same with many, many more weapons. As of this writing, this game has the lowest over/under points total of the week. I think this lends itself to a Jets win, with Sauce Gardner shutting down Amari Cooper throughout.
2022 Record: 3-2
Want more 2022 fantasy football discussion? Check out these links!
Discord!
Podcast!
Patreon!
Twitch!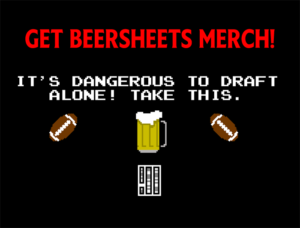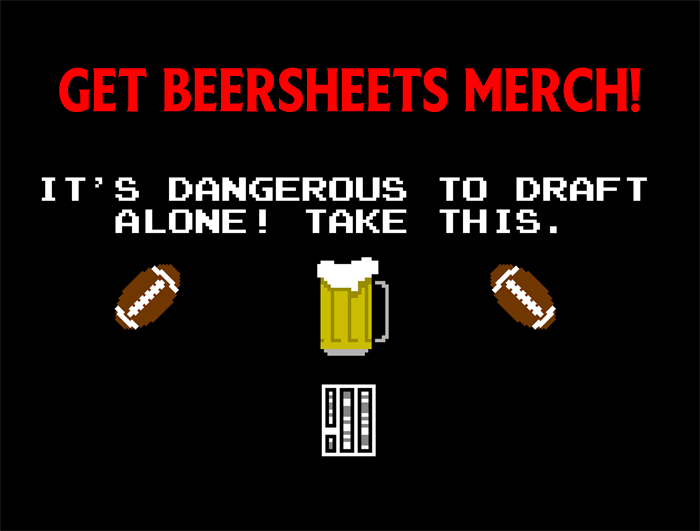 [Image Source: https://commons.wikimedia.org/wiki/File:Christian_McCaffrey_%2831452665438%29.jpg, cropped, under CC BY SA 2.0]