Week one of the 2022 NFL season is in the books. If you are a fantasy nerd like me, you created spreadsheets to track your spreadsheets because all you did was study. You did your homework to make sure that you were only drafting the finest of fantasy football prospects. You spent hours scouring tape that told you that Joe Burrow could never throw four interceptions and lose to the NVP of our hearts Mitchell Trubisky. And now you are here. Wondering how you could put so much work into winning and already hate your roster.
Fear not, my ferocious fantasy warriors, because I'm about to drop some hard truths on you.  Fantasy leagues aren't won in the draft. Fantasy football is won on the waiver wire.  This week, I'm going to provide you with the best options available.  If I don't mention someone whom you think I should be talking about, just know there are many reasons why I overlooked them. Maybe they are owned in most leagues. Maybe they are so bad I don't even consider them.  Or. maybe it's because your opinions cannot be trusted. After all, you are here. So let us examine who our best week two waiver wire players for your championship run are…
Week Two Waiver Wire Quarterbacks
Matt Ryan, Indianapolis Colts ( 34% rostered)
My top waiver wire quarterback for the week is Matt Ryan. Week one started ugly, but he finished with 352 yards, 1 touchdown, and 1 interception. I know that doesn't seem impressive, but if you need quarterback help, nothing can get you right like playing the Jacksonville Jaguars. Just ask Carson Wentz.
Carson Wentz, Washington Commanders ( 16% rostered)
Maybe Wentz should be first on the list after finishing as the QB3 for week one.  313 passing yards, 4 touchdowns, and 2 interceptions is a pretty fantastic fantasy line. The problem is he could barely hold off the Jacksonville Jaguars. However, there is no denying value in facing a Detroit Lions team that gave up 38 points to the Philadelphia Eagles.
Jameis Winston, New Orleans Saints (41% rostered)
I am reminded of last year when Jameis Winston went off against the Packers and I had fooled myself into thinking Sean Payton had fixed him. This year, They were down 23-10 in the third quarter and barely pulled off a come-from-behind win against a Falcons team that is taking for the number one overall pick. He finished with 269 passing yards and 2 touchdowns, but with their next two games against Tampa Bay and Carolina, I would fade Jameis until he shows he can be consistent. Maybe check back in 2023.
Week Two Waiver Wire Running Backs
Khalil Herbert, Chicago Bears (33% rostered)
In week one, there is no clear-cut running back addition, which is pretty unusual for week one. Every top option has some question marks, so I'm going to go full Bears homer and throw Khalil Herbert at the top of the list. In week one, he had 9 touches for 45 yards and 1 touchdown. The reason I listed him at the top is that he might have the highest combination of floor and ceiling. He looked good against a 49ers defense that is considered championship caliber. David Montgomery did not. The split between them was mostly even, so he will likely see a lot of usage on a Bears team that wants to run the ball. And if he continues to outperform David Montgomery, he could find himself with the lion's share of looks. He also has one of the softest schedules in football. He is a solid floor play with some upside.
Jamaal Williams, Detroit Lions (42% rostered)
I was not very high on Jamaal Williams going into this season, but his week one usage is undeniable. While D'Andre Swift is the main back, he still saw a mostly even split with Jamaal Williams. More importantly, Williams saw a lot of the goal line work and in fantasy football, touchdowns are king. 13 touches for 29 yards and 2 touchdowns is a pretty decent stat line. The Lions' offense looked much improved against an Eagles defense that was supposed to be good. More importantly, the Lions' defense looks like the Lions' defense, so they will be playing from behind a lot and could find themselves in a lot of high-scoring games.
Jaylen Warren, Pittsburgh Steelers (3% rostered)
After Najee Harris went down, Warren became the lead back in Pittsburgh. While his stat line was terrible, Warren's value is solely dependent on Najee's injury. If Harris misses an extended period of time, Jaylen Warren becomes the number one waiver wire addition for week two. Since Mike Tomlin has been a head coach, no team gives its lead back 20+ touches on a per-game basis than the Pittsburgh Steelers. Monitor the situation closely and act accordingly.
Kenyan Drake, Baltimore Ravens (9% rostered)
In week one, Kenyan Drake had the most touches of all the starting running backs in Baltimore. 12 touches for 46 total yards compared to the 6 combined looks by Mike Davis and Justice Hill. With Dobbins still not healthy, having the lead back on an offense that is always top five in rushing attempts is not a bad idea.
Jeff Wilson Jr., San Francisco 49ers (11% rostered)
After Eli Mitchell went down, Wilson got all the rushing opportunities for the 49ers with 11 touches for 30 yards. The problem is Kyle Shanahan running backs are a game of Rushin' Roulette on your fantasy roster. And you usually end up eating a bullet. If it pays off, it could hit big. More likely, Wilson goes the way of past Shanahan running backs like Raheem Mostert and Elijah Mitchell and explodes into dust upon his first contact in week two. The alternatives here are Jordan Mason and Tyrion Davis-Price if you want to invest in a messy backfield at a lower price point.
Kenneth Gainwell, Philadelphia Eagles (39% rostered)
In week one, Kenneth Gainwell had 7 touches for 32 yards and 1 touchdown. Nobody ran the football more in week one than the Eagles. However, Miles Sanders was the clear feature back and looked good in that role. Unless he sees more touches, Gainwell is more of a wait-and-see guy.
Isaiah Pacheco, Kansas City Chiefs (25% rostered)
Pacheco had 62 yards and 1 touchdown in week one. This would be way more impressive if he hadn't gotten most of those looks in the fourth quarter when the Chiefs were up by 30 and the game was already over.
Rex Burkhead, Houston Texans (15% rostered)
Rex Burkhead lead the Texans rushing attack with 19 touches for 70 yards. The good news is that he appears to be the primary back in Houston. The bad news is he still plays for Houston.
Week Two Waiver Wire Wide Receivers
Jahan Dotson, Washington Commanders (40% rostered)
Rookie wide receivers are going to get the biggest look from me when I look at receivers I can grab on the waiver wire. While I will list a lot of guys, we already know what Sterling Shepard, Curtis Samuel, and Robbie Anderson are as players. They are good enough players at times, but they don't get me excited. Jahan Dotson does. His week one line of 3 catches for 40 yards and 2 touchdowns just confirmed what his college tape told me – all this guy does is make plays. I have my doubts about Wentz and Washington overall, but it would not surprise me in the slightest if Dotson finished as Offensive Rookie Of The Year. And I'll burn my waiver wire priority for a shot at that lottery ticket.
Treylon Burks, Tennessee Titans (55% rostered)
Burks is only finishing slightly below Dotson on this list because Dotson had a much better week one. But I think Burks might be the better long-term play. He was my preseason pick for Offensive Rookie of the Year and for good reason. He doesn't really have any competition on his team for targets. In week one, he was second on the team with 5 targets and had 3 catches for 55 yards. Burks is just a really good football player.
Jarvis Landry, New Orleans Saints (50% rostered)
In week one, Landry led the Saints in targets and finished the day with 7 catches for 114 yards. It is amazing how as soon as he left Cleveland, he became good at fantasy football again. He could be a solid floor play, but I'd probably wait for him to clear waivers. Michael Thomas and Chris Olave make that receiving room a murky situation.
Romeo Doubs, Green Bay Packers (30% rostered)
In week one, Doubs had 4 catches for 37 yards. Doubs led all Packer receivers in targets. Somebody has to catch Aaron Rodgers passes. Maybe it's Doubs.
Sterling Shepard, New York Giants (2% rostered)
Week one Sterling Shepard was classic Sterling Shepard, as he finished with 2 catches for 71 yards and 1 touchdown while looking like a good receiver. Which he is… When he is healthy. Which he won't be if the last few years are any indication.
Devin Duvernay, Baltimore Ravens (16% rostered)
Sure, Duvernay had 4 catches for 54 yards and 2 touchdowns, but he was still only third on the team in targets, despite not drawing Sauce Gardner in coverage. That is not what you are looking for in an offense that prefers to run the football more than pass it. Bateman and Andrews are the only receiving shares worth anything in Baltimore until proven otherwise.
Robbie Anderson, Carolina Panthers (25% rostered)
Robbie Anderson had 5 catches for 102 yards and 1 touchdown. He is incredibly tempting, but just like I want no shares of the Cleveland passing game, I really want no shares of Carolina's. I feel like Matt Rhule is a ticking time bomb that is waiting to destroy the fantasy viability of everyone on that roster. If you are comfortable reaching for him, I get it. A lot of people are into BDSM in real life. It is why we play fantasy football.
Donovan Peoples-Jones, Cleveland Browns (1% rostered)
Donovan-Peoples-Jones led the Browns with eleven targets, which would be more impressive if it translated to more than 4 catches for 60 yards. I might buy shares of him once he leaves Cleveland for New Orleans.
DeAndre Carter, Los Angeles Chargers (1% rostered)
I don't even know why I'm bringing him up. Sure, he had 3 catches for 64 yards and 1 touchdown. But I didn't bring up Zander Horvath in the running back section and he had just as good a game. And like Zander Horvath, DeAndre Carter will probably be irrelevant for the rest of the season.
Curtis Samuel, Washington Commanders (7% rostered)
In week one, Samuel had 12 touches for 71 all-purpose yards and 1 touchdown. However, If I'm going to invest in a receiver from Washington on the waiver wire, it will be Jahan Dotson. At least Dotson hasn't broken my heart yet.
Week Two Waiver Wire Tight Ends
Taysom Hill, New Orleans Saints (8% rostered)
I hate tight ends. I love having the position in fantasy football because I enjoy torturing the 75% of the league who doesn't have one. But you know what I do love? Cheat codes! And when Yahoo and ESPN made Taysom Hill a tight end, they gave us hunters of the waiver wire the means to win all of our leagues. In week one, Taysom Hill had 5 touches for 83 all-purpose yards and 1 touchdown. Do you know what that means?  TAYSOM HILL TIGHT END CHEAT CODE ACTIVATED! Get him in all your leagues and enjoy your championship.
Gerald Everett, Los Angeles Chargers (21% rostered)
Remember what I wrote about DeAndre Carter? This especially holds true for Gerald Everett.  Yeah, he had 3 catches for 54 yards and 1 touchdown. But he also was the TE19 last year in the Seattle Seahawks offense. If Keenan Allen is healthy, he's the fifth target in this offense, but Keenan Allen isn't healthy.  last year, the Chargers' tight end, Jared Cook, was only the TE17 in fantasy last year, and even though Everett is a better player, I'm not sure the opportunities will be there for sustained success with Austin Ekeler, Keenan Allen, Mike Williams, and the potential emergence of Joshua Palmer. Everett could emerge as the tight end du jour for the next few weeks off of the waiver wire, as his touchdown wasn't a cheap one, and the Chargers gave a broken down Jared Cook the eleventh-most air yards and fourteenth-most targets at tight end.
O.J. Howard, Houston Texans (1% rostered)
In week one, O.J. Howard had 2 catches for 38 yards and 2 touchdowns. This might be tempting if I hadn't watched four previous years of O.J. Howard at tight end. Sure, he was a first-round pick in the NFL draft with unparalleled athleticism. The problem I have with spending my waiver priority on O.J. Howard is that in order for me to grab him, I have to believe that it was Jameis Winston and Tom Brady that were keeping him from meeting his potential, and now he is finally going to have his abilities unlocked ….. by Davis Mills.
Want more 2022 fantasy football discussion? Check out these links!
Discord!
Podcast!
Patreon!
Twitch!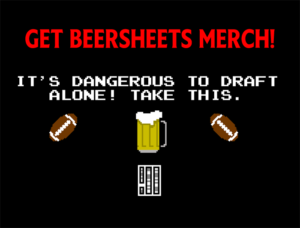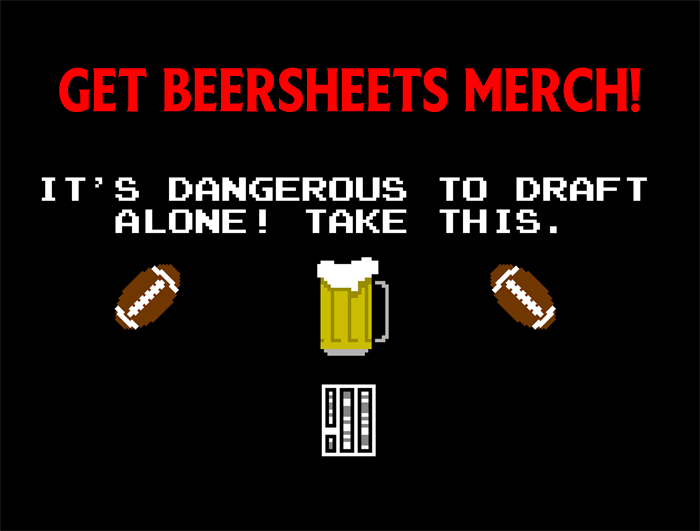 [Image Source: https://commons.wikimedia.org/wiki/File:Shoes_in_telephone_wire.jpg under CC BY SA 2.0]