Every summer, we take a deep dive into the fantasy football average draft position (ADP) of players on each real-life NFL team. We do this so that we can determine which guys are undervalued, overvalued, or valued just right. As we Goldilocks this ADP, our draft board forms based on our opinions of players and where they go in fantasy football drafts. Since drafters draft (mostly) by site algorithms, site algorithms drive ADP on that site. So, we use FantasyPros' aggregate average draft position data in order to smooth out those edges. To really smooth out the edges, I will use half-PPR average draft position, which you can find here.
The Detroit Lions added a couple of deep threat receivers this offseason in D.J. Chark and Jameson Williams. But, other than that, they were content to mostly just run it back on offense from 2021. That's probably a good move, considering what they saw out of D'Andre Swift and Amon-Ra St. Brown last season. T.J. Hockenson struggled, but his skills and profile show that he's not so easily replaceable. But, what can we expect from this offense for 2022 fantasy football? Who is the sleeper, breakout, and bust from this squad?
Sleeper: Jameson Williams, Wide Receiver (WR58, 145 OVR)
Jameson Williams tore his ACL in the National Championship Game, meaning that we might not see him at the beginning of the 2022 season (or at all) but we can also take advantage of that depressed draft price to find ourselves some fantasy football value in redraft leagues. There's no doubting Jameson Williams' talent, as he is one of the fastest receivers (and best route runners) in this draft, meaning that he's #goodatfootball, but injured.
While I firmly believe that the Lions drafted Jameson Williams not for Jared Goff, but for whoever is under center come 2023, I still think that he's their best wide receiver (and I say that as an Amon-Ra St. Brown Stan). He flashed those skills last year at Alabama when he was able to get significant targets: he turned 118 targets into 79 catches, 1,572 yards, and 15 touchdowns. So, you can get a big, fast, shifty, and insanely talented receiver at the end of your drafts and wait to see if he misses time. And if he doesn't? You can just cut him and move on.
Breakout: Amon-Ra St. Brown, Wide Receiver (WR26, 61 OVR)
There's a lot of debate about Amon-Ra St. Brown (aka ARSB aka The Sun God) in fantasy football circles, and it seems as though his ADP doesn't really reflect that debate. To be honest, it only takes one Sun God Truther in every league to make that ADP work, so it makes a lot of sense. I just wanted to throw my hat in the ring as a Sun God Truther. Amon-Ra St. Brown, admittedly, didn't do much until the Lions lost both D'Andre Swift and T.J. Hockenson. But, his end-of-year line gives him a statline that is hard to ignore and portends continued fantasy football success. He finished with 119 targets, 90 catches, and 912 receiving yards. From 2016 to 2020, fifteen rookie wide receivers had at least 90 targets; they finished their sophomore season with an average of 125 targets after averaging 103 targets in their rookie season.
I'm also not afraid of Swift and Hockenson taking targets away because the Lions won games and had a functional offense in the times that they funneled the ball to Amon-Ra St. Brown. In the first eleven games of the season, before they lost both Swift and Hockenson, they averaged under 16 points per game. Without Hockenson and Swift, they averaged over 25 points per game, thanks in part to Amon-Ra St. Brown's 8.5 receptions for 93.3 yards per game with five touchdowns in six games to close the season.
So while I feel a little bit itchy about his price point, I think that Amon-Ra solidifies his spot inside the top-36 wide receivers this season. He's a strong possession receiver out of the slot and should be a strong PPR option for your fantasy football leagues in 2022.
Bust: T.J. Hockenson, Tight End (TE6, 64 OVR)
If you've tracked my sleeper, breakout, and bust columns throughout the years, you'll notice one big trend: the first guy in The Tight End Blob (when everyone starts to blur together) usually ends up being listed as a bust. There's just very little to differentiate TE6 from TE12, so taking TE6, in the sixth round, is a recipe for passing up other, better options. Hockenson had 11 targets, 8 catches, 97 yards, a touchdown, and a two-point conversion in week one last year. That gave him a cool 25.7 fantasy points in full-PPR leagues. That was the last multi-score game of his season, and the only time he passed 90 yards. The following week, he posted 8/66/1 for over 20 full-PPR points, but those 46.3 fantasy points represented over 30% of his season-long production. Following that point, he averaged 9.9 full-PPR fantasy points. That would have tied him with Tyler Conklin and Maxx Williams, who averaged 9.8 full-PPR points per game on the season.
Obviously, those boom games are why you draft Hockenson. Unfortunately, he's more of a steady Eddie than a tight end who can win you weeks. Since entering the league, those back-to-back 20+ point efforts represent two-thirds of his 20+ point games. So, the boom games aren't really… there. Luckily, you can cut this up a different way: Hockenson played 11 games last season and topped 10.8 points in eight of them. Those are weekly set-and-forget starts for your fantasy team. To be clear, and to sum it all up: T.J. Hockenson is good just probably not in the tier we thought he would be after his first couple of years in the league.
Don't Sleep on These Links!
Discord!
Podcast!
Patreon!
Twitch!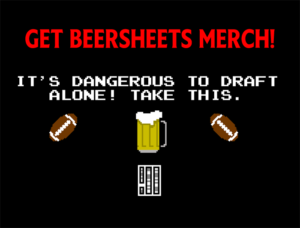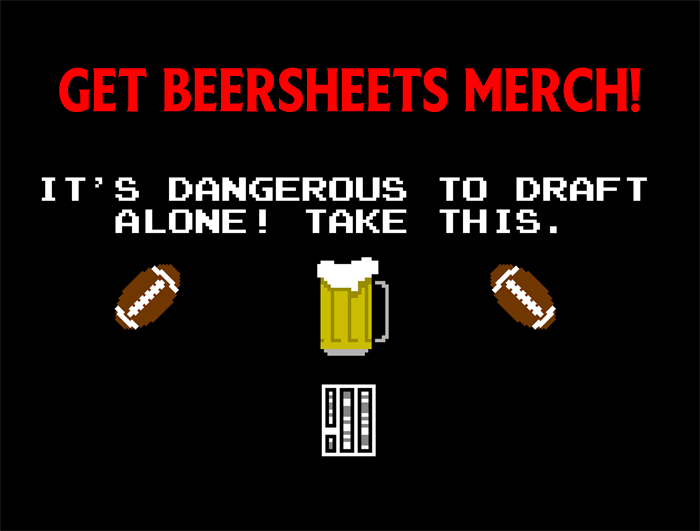 Image Source: TJ Hockenson on Twitter