Every summer, we take a deep dive into the fantasy football average draft position (ADP) of players on each real-life NFL team. We do this so that we can determine which guys are undervalued, overvalued, or valued just right. As we Goldilocks this ADP, our draft board forms based on our opinions of players and where they go in fantasy football drafts. Since drafters draft (mostly) by site algorithms, site algorithms drive ADP on that site. So, we use FantasyPros' aggregate average draft position data in order to smooth out those edges. To really smooth out the edges, I will use half-PPR average draft position, which you can find here.
The Carolina Panthers. Hoo boy, what is there to say about the Panthers? Their offense is pretty much a disaster, and there are really only two players on the squad worth drafting. One goes within the first five picks (Christian McCaffrey) and the other goes within the first five rounds (D.J. Moore). And, you know what? Both are fine picks! Those are appropriate draft spots! But we have to figure out the sleeper, breakout, and bust for the Carolina Panthers for 2022 fantasy football!
Sleeper: D'Onta Foreman, Running Back (RB247, RB70 OVR)
This is a simple "if-then" statement for people. If you don't believe that Christian McCaffrey will be healthy enough to be himself this season, and is likely to miss games, then you need to invest in his backup. Foreman was mostly written off by fantasy football players after his torn Achilles led to a four-year sojourn in and around the bottom of rosters until he popped at the end of 2021 with the Titans following Derrick Henry's injury. In the end, Foreman ended the year with four games over fifteen carries, and he finished with at least 109 rushing yards in three of those four games. In the fourth game, he still finished with a very nice 69 rushing yards. So, he's shown that he can produce in the Titans' system when given the opportunity to do so.
Then, he left. For a paltry $2 million contract, a contract I'm sure the Titans would have been more than happy to match if given the opportunity to do so. Instead, Foreman is in basically the same situation for a worse team, in a new offense, all for very little money. That screams to me that he was offered something in Carolina that he couldn't get in Tennessee: a clear path to playing time and touches. With that in mind, I like the idea of Foreman getting 10-15 carries a game to help spell Christian McCaffrey, as well as ample goal-line work. Plus, he only has to fend off Chuba Hubbard, who failed to impress, should CMC miss time.
Bust: Sam Darnold, Quarterback (QB39, 365 OVR)
Look, he's the second-drafted quarterback on his own team but he's presumptively the starter. Also, there are only two guys on this team who really should get drafted in most fantasy football drafts. And I'm not about to give D.J. Moore or CMC bulletin board material should I call them busts. Instead, I would just like to use this space for a couple of things. First, Matt Corral will start before Halloween and Darnold will never throw another pass as a Panther again. So your D.J. Moore, Robbie Anderson, and Terrace Marshall shares might have some upside for this season, after all.
Second, don't let someone tell you that Darnold was good to start his career with the Panthers. They'll point to fantasy points per game because, in his first six games with Carolina, he averaged 20.2 fantasy points per game (up from 12.6 fantasy points per game in his last six games with the Jets). Unfortunately, he didn't get better, he just ran the ball more. His completion percentage was within a half a percentage point, his yards per attempt ticked up one foot per attempt, his touchdown rate and interception rate combined to be 0.3% different than his Jets numbers, and his yards per carry ticked up 0.07 yards per carry. He was the same player, he wasn't any better, he just had five rushing touchdowns. Don't let anyone snooker you into thinking differently.
Breakout (Again): Robbie Anderson, Wide Receiver (WR80, 221 OVR)
That's right, don't call him Robby because he's swapped that y out for an ie. Hopefully, he also swaps out Sam Darnold for literally any other quarterback (Matt Corral would be the obvious choice, given that he's on the roster). But Robby Anderson spent exactly one year away from Darnold since the Jets drafted Sam Darnold in 2018. In that one year, he finished with 95 catches for 1,096 yards. In his three years with Darnold, he averages 683 yards from scrimmage. Last year was a masterclass in futility for Anderson, who finished with 110 targets for 519 yards. His 4.7 yards per target marked only the eighth time in NFL history that a wide receiver had at least 100 targets with a yards-per-target under 5.0, and the first time that happened since Tavon Austin in 2016.
Anderson, understandably, was among the league leaders in unrealized air yards (yards the ball traveled in the air on targets that were not caught), notching 702 unrealized air yards, the thirteenth-most in the league. In 2019, he ranked seventh in that category with 841 unrealized air yards and cashed them in for a WR21 season in 2020. But then again, he also still has Sam Darnold, so… who knows.
Don't Sleep on These Links!
Discord!
Podcast!
Patreon!
Twitch!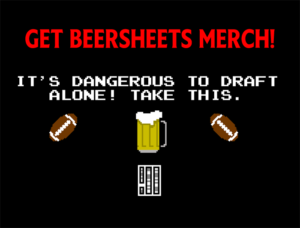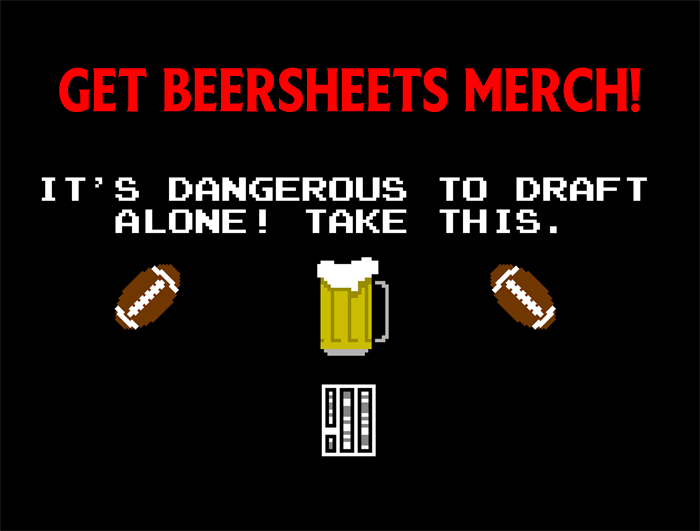 [Image Source: Robby Anderson on Twitter]