The Rams have a notorious "eff them picks" mentality, which led to them not drafting inside the top-100 picks in the 2022 NFL Draft. As such, they don't really have much in the way of fantasy football-eligible players, but the one player they did take in the 2022 NFL Draft that could slot onto fantasy football rosters is, of course, one of the most head-scratching players in the draft. I am speaking of former Notre Dame running back (and St. Louis Rams fan) Kyren Williams. What can we expect from Kyren his rookie year in Los Angeles?
FULL LOS ANGELES RAMS DRAFT RESULTS
| | | | | |
| --- | --- | --- | --- | --- |
| Rd. | Pick | Player | Pos. | College |
| 3 | 104 | Logan Bruss | OL | Wisconsin |
| 4 | 142 | Decobie Durant | DB | South Carolina St. |
| 5 | 164 | Kyren Williams | RB | Notre Dame |
| 6 | 211 | Quentin Lake | DB | UCLA |
| 6 | 212 | Derion Kendrick | DB | Georgia |
| 7 | 235 | Daniel Hardy | LB | Montana St. |
| 7 | 253 | Russ Yeast | DB | Kansas St. |
| 7 | 261 | AJ Arcuri | OT | Michigan St. |
Round 5, Pick 164 Overall: Kyren Williams, Running Back, Notre Dame (5'9" 194 lbs)
Depth Chart:
RB1:       Cam Akers
RB2:       Darrell Henderson
RB3:       Kyren Williams
TALENT
Williams is a bit on the smaller end, and he plays like it at times, but other times he will lower the boom to get some extra yardage. He has good lateral quickness and wiggle, and his patience combined with these two traits are what will get him there at the next level. Williams is great in the open field, but you don't want to try to run him between the tackles a dozen times per game, even though he plays so tough that he would want to. Williams focuses on evading arm tackles and does a great job of it. Plus, he plays great in the flat and is a natural pass catcher.
But, the problem comes in with his testing. He managed just a 4.65 40-yard dash at the combine and measured out as smaller than many had hoped he would, leading to his draft stock plummeting. I like him ending up in a place where the team won't lean on him to be The Guy because it's unlikely he will be able to handle a full running back workload. Think of him like Chase Edmonds in Arizona, who suffered injuries when asked to be the big side of the platoon but flourished as a pass-catching back.
2022 OPPORTUNITY
The Rams are a good destination for Williams because they won't expect him to replace Cam Akers or Darrell Henderson, but we have to hope that they are signaling a change in philosophy by adding the pass-catching specialist to their roster. The Rams have ranked in the bottom three in running back target rate in each of the last three seasons (ranking 32nd, 30th, and 32nd) in that statistic. They haven't been outside the bottom-half of teams in running back target rate, topping out at the 20th-most frequent running back target team in Sean McVay's first season.
So, they'll need to greatly adjust their team philosophy in order to best maximize Kyren Williams' skillset, because he can't run the football between the tackles better than Cam Akers, or even Darrell Henderson. He should rotate in as a third-down running back right away, with a chance to take a bit more as things progress in his rookie year.
2022 FANTASY FOOTBALL OUTLOOK
Kyren fits in well in the J.D. McKissic/Nyheim Hines/James White class of running backs, except he runs the risk of getting schemed out more than those guys. The Rams don't have a recent history of throwing the football to running backs under Sean McVay, but they wouldn't have taken Kyren unless they intended on at least stemming the tide of that trend. While Kyren mostly profiles as that type of back in the NFL, he can still take the ball between the tackles if needed as he is a proficient runner, even if he lacks top-end speed.
TALENT


2021 OPPORTUNITY


2021 FANTASY FOOTBALL OUTLOOK


Do you want a Five Goodell grade? Then check out these links!
Discord!
Podcast!
Patreon!
Twitch!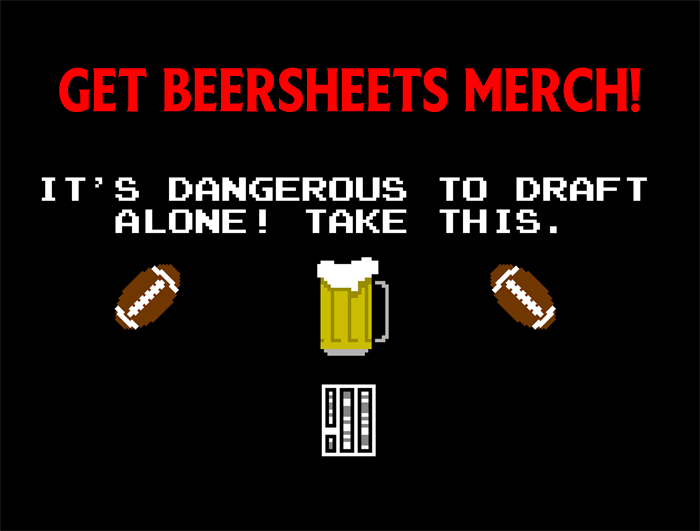 [Header Image Source: https://upload.wikimedia.org/wikipedia/commons/8/80/Bighorn_ram_animal_ovis_canadensis.jpg]