The Arizona Cardinals made one of two trades during the first round of the draft involving established players. Though their trade wasn't as earth-shattering as the A.J. Brown trade to Philadelphia, the Cardinals "spent" their first-round pick on Marquise Brown. Hollywood felt he was a mismatch for the Ravens' system and secured his trade, seemingly without any animosity on either side. The Cardinals went on to spend two of their draft picks on fantasy football-eligible players, which I will discuss below: a tight end (Trey McBride) and a running back (Keaontay Ingram)
FULL ARIZONA CARDINALS DRAFT RESULTS
| | | | | |
| --- | --- | --- | --- | --- |
| Rd. | Pick | Player | Pos. | College |
| 2 | 55 | Trey McBride | TE | Colorado St. |
| 3 | 87 | Cameron Thomas | DE | San Diego St. |
| 3 | 100 | Myjai Sanders | DE | Cincinnati |
| 6 | 201 | Keaontay Ingram | RB | USC |
| 6 | 215 | Lecitus Smith | OG | Virginia Tech |
| 7 | 244 | Christian Matthew | CB | Valdosta St. |
| 7 | 256 | Jesse Luketa | OLB | Penn St. |
| 7 | 257 | Marquis Hayes | OG | Oklahoma |
Round 2, Pick 55 Overall: Trey McBride, Tight End, Colorado State (6'4" 246 lbs)
Depth Chart:
TE1:        Zach Ertz
TE2:        Trey McBride
TE3:        Maxx Williams
TALENT
McBride is natural and fluid in all parts of being a tight end. He is an incredible blocker and a strong route runner and pass catcher, as well as being buttery after catching the ball. McBride was the Mackey Award Winner in 2022, for the best tight end in the nation. You could cite his level of competition as a potential knock, but he was good enough against them that I won't be the one knocking him for his competition. He should find himself in the top-five discussion within the next 3-4 seasons. He is a true threat as a receiver in the same mold as Mark Andrews, so the Cardinals could have a stud on their hands down the line.
2022 OPPORTUNITY
However, McBride currently sits as the #4 or #5 target for Kyler Murray and the Cardinals, behind even another tight end (Zach Ertz). Over the last ten seasons, rookie tight ends taken in the first three rounds average 28 catches for 330 yards their rookie season. While I expect McBride to buck that trend, I don't expect him to reach the same heights as Kyle Pitts and Pat Freiermuth, who had 110 and 79 targets, respectively. He likely tops out, opportunity-wise, at Noah Fant's 4.125 targets per game his rookie year. That is, unless Zach Ertz goes down with an injury. Even then, the Cardinals likely pivot more targets to Hollywood Brown and DeAndre Hopkins.
2022 FANTASY FOOTBALL OUTLOOK
As always, I shy away from rookie tight ends in my fantasy football drafts. I was a Kyle Pitts "Hater" for not having him top-four (or even top-three) as some of my peers did in 2021. You won't go broke betting against rookie tight ends living up to expectations for fantasy football. While McBride could have potentially given Pat Freiermuth a run for his money as the second-best rookie tight end last year, it took Freiermuth seven touchdowns on 79 targets to sneak into relevance as TE13. Go ahead and fade McBride as anything but a dart throw.
TALENT


2021 OPPORTUNITY

2021 FANTASY FOOTBALL OUTLOOK

Round 6, Pick 201 Overall: Keaontay Ingram, Running Back, USC (6'0" 221 lbs)
Depth Chart:
RB1:       James Conner
RB2:       Eno Benjamin
RB3:       Keaontay Ingram
TALENT
Ingram dances a bit behind the line to get the best hole (patience is his best asset), but once he gets the best hole, he can burst through it with the best of them. He has a lot of fight in him, and consistently does a lot of cuts and agile moves, along with his short-area quickness, dancing around would-be tacklers. Unfortunately, his patience frequently devolves into indecisiveness, causing the defense to come crashing down around his ears. He also, while fast, doesn't really have a second gear or breakaway speed, frequently causing defenders to catch up with him. He got shoved aside by 2023 draft stud running back Bijan Robinson in Texas prior to transferring. He is fighting with Eno Benjamin as James Conner's backup, so I'm not too bullish on him from a talent perspective.
2022 OPPORTUNITY
If Ingram can beat out Benjamin for the #2 slot in the Cardinals offense, he should be able to get some run as the short side of the platoon with James Conner, catching some passes and potentially backdooring into a poor man's J.D. McKissic for deeper leagues. That's not exactly something that I want to go out of my way to put onto my fantasy football squad at the draft. Also, if he makes his way into becoming the backup to James Conner, then he doesn't have a long way to go before he could potentially be the starter in Arizona, at least for a while. And that's not a difficult path to see, as Conner has missed multiple games in every season of his career, including two down the stretch in 2021.
2022 FANTASY FOOTBALL OUTLOOK
Ingram could very well find his way into getting a good amount of reps as the starter in Arizona. He could likely handle that load in the NFL as his one year with USC saw him averaging over sixteen touches per game. While that isn't a bell cow load in the NCAA, 16 touches per game in the NFL is a nice threshold for production. Again… if and when James Conner gets hurt. So, this is more of a best-ball handcuff or a name to know in a deeper league as a James Conner drafter.
TALENT

2021 OPPORTUNITY


2021 FANTASY FOOTBALL OUTLOOK


Do you want a Five Goodell grade? Then check out these links!
Discord!
Podcast!
Patreon!
Twitch!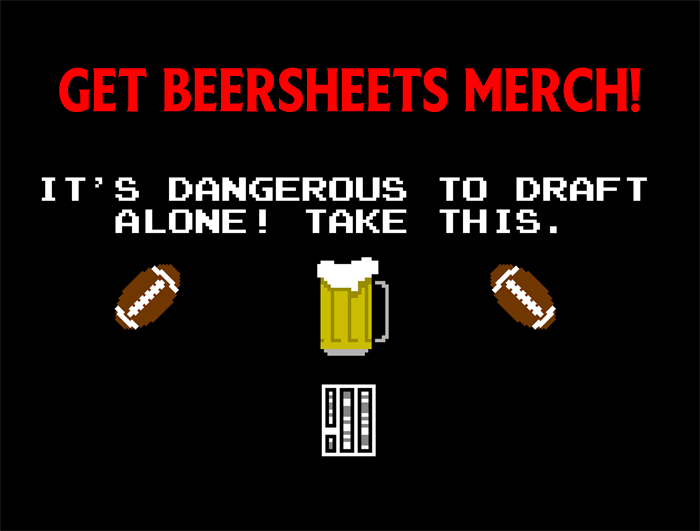 [Header Image Source: https://www.wallpaperflare.com/two-cardinal-birds-on-tree-branch-cardinals-fauna-wild-outdoors-wallpaper-zxqiq under CC BY SA 4.0]