We've already completed our look around the NFC with the West, East, North and South. Now, we take a look at the AFC. The AFC North is a division in transition. Long gone are the Ben Roethlisberger Steelers, and the Browns are the sudden divisional juggernauts with the Deshaun Watson trade. Oh yea, and the reigning AFC champion Cincinnati Bengals are there, too. But, teams still need to make additions, so let's take a look at the AFC North and each team's draft needs in this week's NFL Draft.
Baltimore Ravens
Pre-Draft Breakdown:
Additions: Morgan Moses (RT – NYJ)
Losses: Sammy Watkins (WR – GB)
Impact Picks: Round 1, Pick 14; Round 2, Pick 45; Round 3, Pick 76 & 100
Fantasy Needs: Wide Receiver
I guess the Ravens could use a wide receiver, but I couldn't exactly put two "Nothing?!" into this article. The Ravens don't need running backs, what with an entire depth chart returning from injury this year; they don't need a quarterback or tight end, since those Lamar Jackson and Mark Andrews guys are pretty good, and they don't need an offensive line after boasting a top-ten line in the league and adding a right tackle to the mix.
So, wide receiver it is. They have Marquise Brown and Rashod Bateman while jettisoning Miles Boykin. But, Brown and Bateman, while brimming with all the potential in the world, would benefit greatly from a true top-flight receiver making his way to the squad. To be completely honest with you… I think Rashod Bateman is great and will have a massive sophomore year campaign. But, if you want Lamar Jackson to return to his QB1 overall upside, the Ravens should get him a weapon like Treylon Burks.
Cincinnati Bengals
Pre-Draft Breakdown:
Additions: Alex Cappa (OG – TB), La'El Collins (RT – DAL), Ted Karras (OC – CIN), Hayden Hurst (TE – ATL)
Losses: Auden Tate (WR – ATL), C.J. Uzomah (TE – NYJ)
Impact Picks: Round 1, Pick 31; Round 2, Pick 54; Round 3, Pick 85
Fantasy Needs: Nothing?!
The Bengals don't need anything on offense. Their biggest weakness on offense was the line, and they backed up three different Brinks trucks to three of the biggest free agents across the line, inking Alex Cappa, La'El Collins, and Ted Karras to big deals to protect Joe Burrow. The Bengals will instead address their defense with their picks, because honestly if the three offensive line upgrades hit… their offense is pretty much perfect as-is.
Cleveland Browns
Pre-Draft Breakdown:
Additions: Deshaun Watson (QB – HOU), Amari Cooper (WR – DAL)
Losses: Baker Mayfield's Love, Jarvis Landry (WR – Released), Andy Janovich (FB – HOU), Rashard Higgins (WR – CAR)
Impact Picks: Round 2, Pick 44; Round 3, Picks 78 & 99
Fantasy Needs: Wide Receiver
Baker Mayfield is still a Brown, probably because the Browns know their new quarterback, Deshaun Watson, will face a massive suspension for his 22 sexual assault allegations. It's going to be intensely funny watching the Browns try to come back to Baker to fill in for Watson after thoroughly torching that relationship in order to pursue an unrepentant sex pest.
As for now, the Browns need to get wide receivers in the draft. Right now, their WR depth chart looks like Amari Cooper and a bunch of wide receiver sleeper picks from dynasty orphans. Donovan Peoples-Jones and Anthony Schwartz are currently their #2 and #3 wide receivers, with some mix of Javon Wims, Ja'Marcus Bradley, and Jakeem Grant as their #4 guy. It's a dire situation there, but their #44 overall pick is right in the Skyy Moore wheelhouse, provided nobody goes crazy and takes him in the first.
Pittsburgh Steelers
Pre-Draft Breakdown:
Additions: Mitch Trubisky (QB – BUF), James Daniels (OG – CHI), Mason Cole (OC – MIN)
Losses: Ben Roethlisberger (QB – Retired to Fangorn Forest), JuJu Smith-Schuster (WR – KC), James Washington (WR – DAL)
Impact Picks: Round 1, Pick 2; Round 2, Pick 52; Round 3, Pick 84
Fantasy Needs: Quarterback, Offensive Line
The Steelers are pretty much set at wide receiver, despite losing JuJu Smith-Schuster. They still have Chase Claypool and Diontae Johnson as one of the better young duos in the league after losing JuJu Smith-Schuster. Throw in Najee Harris and Pat Freiermuth, and you have an amazing corps of weapons who are all still on their rookie contract. The only problem? Well, it's behind the center, and next to the center.
The Steelers can't think that Trubisky is their future, which is why Malik Willis, Sam Howell, or Kenny Pickett to them in the first round feels like a fate more pre-determined than Najee Harris to Pittsburgh in the first last year, which felt like the most pre-determined thing of all-time. The Steelers did some work to improve their lackluster offensive line, but that needs more upgrades, as well. The bottom-three unit last season could go for a complete overhaul, which is why OL should be the pick at 52 for the Stillers.
Do you want more 2022 NFL discussion? Then check out these links!
Discord!
Podcast!
Patreon!
Twitch!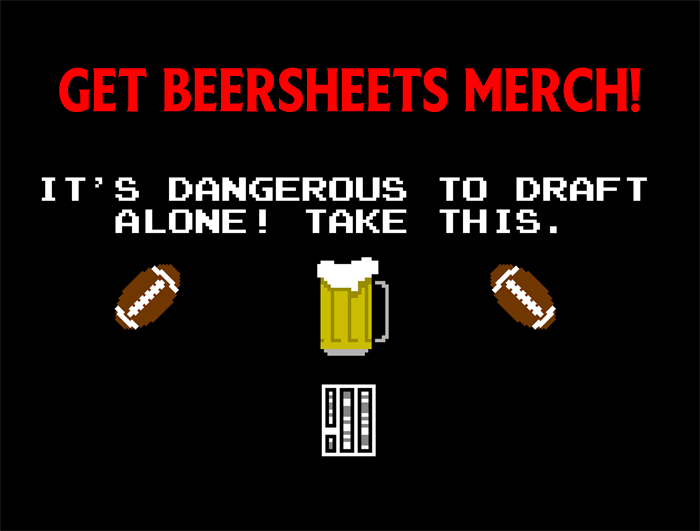 [Header Image Source: https://upload.wikimedia.org/wikipedia/commons/5/5d/Pat_Freiermuth.jpg, cropped under CC BY SA 2.0]