Carson Strong Key Stats:
Quarterback, Nevada
Height: 6'3"
Weight: 226
If QBs were forms of art he'd be a: Statue
RAS: N/A
Games Watched:
Cal, Boise State, Kansas State, Fresno State, Colorado State, Hawaii
Positives Scouts Saw:
Size
Classic pocket passer skillset
Pre-snap reads
Negatives Scouts Saw:
Serious knee problems
Not great against pressure
Forces throws
Positives I Saw:
Occasionally makes superstar throws
Effective at all three levels
Nice deep ball
Negatives I Saw:
Throws with just his arm, not his full body
Literal statue in the pocket
Needs time to throw to be effective
As A Prospect:
In the time it took for me to write this article, Carson Strong has not moved in the pocket. That's okay, especially if you have an elite offensive line and are playing the Atlanta Falcons or something. However, most teams don't have elite offensive lines and Atlanta can only play against one team a week. Carson Strong is a low floor, low ceiling QB prospect that looked okay against pretty ugly competition and had his best season in 2021, throwing for over 4000 yards despite never making it over 2800 yards in his previous two. He made Romeo Doubs look great in college, and can put the ball in a basket if given the time. However, his lack of mobility and a potentially career-ending knee condition where a bone underneath the cartilage of a joint dies due to lack of blood flow. That seems bad for his potential as a professional football player!
Fantasy Football Potential: Here is the part where I try to talk myself into Carson Strong as a value in any way whatsoever in fantasy, but I'm struggling to do it. Carson Strong isn't a bad QB, he was just born in the wrong era. I could take him as bench fodder at the very very end of a Superflex dynasty rookie draft, but there is no need to roster him in shallower or redraft leagues. Carson Strong is the Jeb! 2016 of this rookie class, and he's begging you to please clap.
Overall: I bet Carson Strong is a totally nice guy, but I don't think he is a long-term NFL quarterback. His potential? Having a similar career to an icon of American laziness like Chase Daniel with the occasional spot start. The dude has Tim Boyle written all over him as well. I just hope he gets paid and his knee holds up because he has some legitimate skill as a pocket passer.
Carson Strong Reminds Me Of:
2021 Detroit Lions QBs (all of them combined)
Grade: 68/100
Do you want more 2022 NFL discussion? Then check out these links!
Discord!
Podcast!
Patreon!
Twitch!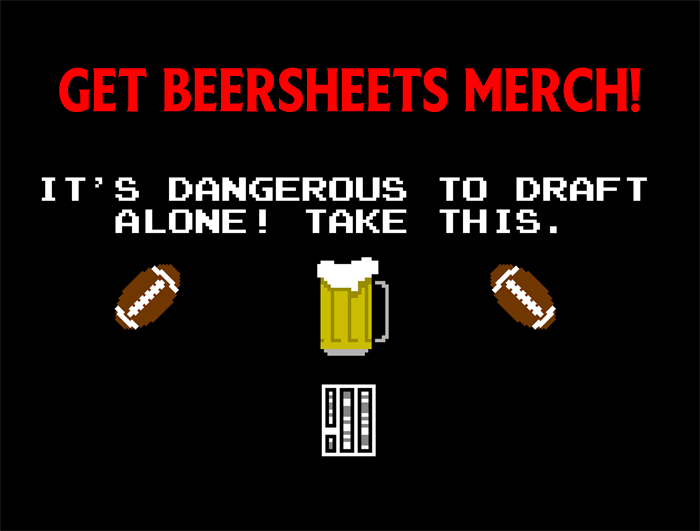 [Image Source: Carson Strong on Twitter]