The Las Vegas Raiders and Green Bay Packers shocked the NFL on Thursday, by moving Davante Adams to the desert (and giving him a major contract) for a 2022 first-round pick and 2022 second-round pick. This came as a somewhat-major shock, but given reports earlier in the week that Davante Adams wanted a long-term deal and not the franchise tag, it's not horribly out of left field. But, what does this mean for the Raiders and the Packers options in 2022 fantasy football leagues?
The Packers
Let's start with the team that Davante Adams leaves behind, the Green Bay Packers. The Packers now have a wide receiver depth chart of Allen Lazard, Randall Cobb, Amari Rodgers, Juwan Winfree, Rico Gafford and Chris Blair. Call them Atlanta North, given how terrible these receivers are. Cobb and Lazard are by far the most talented of the group, but Cobb turns 32 before the season starts and hasn't been an NFL force since 2019. Lazard just turned 26 but has just eleven games with over five targets in his four NFL seasons. The rest of the wide receiver corps speaks for itself. Amari Rodgers might have something in him, but he is just Young Randall Cobb, and the Randall Cobb Role speaks for itself.
Given the 169 targets now up for grabs in Green Bay, as well as the large bag Davante Adams left behind, you have to imagine that the Packers are not done. Marquez Valdes-Scantling is the easy get, bringing him back home. But, he's too inconsistent to be the team's #1 wide receiver. It's likely the Packers pull a Minnesota Vikings and get Davante Adams' replacement with one of the picks they received from trading him. They also need to spend to get a free agent wide receiver other than MVS. There are some quality options with question marks available on the open market, with JuJu Smith-Schuster, Jarvis Landy Odell Beckham, and Julio Jones all available.
So, for Green Bay, a couple of things are abundantly clear: first, it's too soon to make any sort of definitive statement about the target distribution there. They are not done and getting inklings about how targets will end up going when the receivers aren't close to being what they will be is fallacious. The range of outcomes is everywhere, for every player. They could go crazy, add no one, and give Allen Lazard and Robert Tonyan 200 combined targets. They could also draft a receiver, sign a receiver, and hell, they could even trade for Robert Woods, dropping Lazard and Tonyan down the pecking order. It's too soon to say anything definitive about the Green Bay Packers right now. But the Raiders…
The Raiders
Sorry, Bryan Edwards Truthers. That ship was scuttled by the H.M.S. Tae. Derek Carr and Davante Adams reunite, something that has had Adams and Carr staring across each other from across the NFL like Mac and Charlie. You can safely ignore him for redrafts, and tell anyone telling you otherwise to get a life.
Derek Carr
Now, let's start at the top with Derek Carr. With Kirk Cousins being so "sneaky underrated" that he's actually overrated, Carr took the mantle of sneaky underrated quarterback. Carr was twelfth in air yards per pass attempt last season and seventh in true completion percentage. He also notched the eleventh-best catchable ball rate (thank you to PlayerProfiler.com for those statistics). Carr routinely bounced around the middle-to-backend of QB2 ranks, finishing as QB23, QB20, QB16 in the last three seasons. Now, a certain amount of this can be placed at Carr's feet, but he also ranked in the top half of starting quarterbacks in drops in two of the last three seasons. Davante Adams obviously helps that.
But, I am going to be completely honest: I still don't see Carr as a top-twelve quarterback. There's very little functional difference between Carr with Adams and Cousins with Justin Jefferson. Adding JJeff didn't make Cousins a top-ten option, it made him a valid streamer. And that's how I see Carr. And despite his friendship and college connection with Davante Adams, I don't think much will change in that regard.
Davante Adams
This trade was great… for Cooper Kupp… to be WR1. Davante Adams goes tumbling down the rankings because, despite his chemistry and friendship with Derek Carr, Carr is not Aaron Rodgers. But, that having been said, Davante Adams is still incredibly good and is still a slam dunk top-twelve wide receiver. He's firmly in the CeeDee Lamb/Mike Evans/DeAndre Hopkins group for me between WR9 and WR11. There isn't much else to be said here until we see how ADP shakes out.
Hunter Renfrow
Here's where problems start to arise. Renfrow has been a volume play underneath receiver, getting 128 targets last year in his breakout campaign, averaging 6 catches for 61 yards per game. He's been a great release valve for Derek Carr but you know who is a better release valve? Davante Adams. The Raiders didn't have much opportunity to spare from their 2022 offense. And while the 70 lost targets from Zay Jones have to go somewhere, let's not forget that Davante Adams has averaged 10 targets per game since 2017. There are a lot of targets that need to go to Adams, and Jones' evacuated targets and a good chunk of Renfrow's targets are likely headed to Davante Adams.
Because of this, I'm out on Renfrow. I see no real reason to go out of your way to get him onto your roster when his realistic 2022 upside is 2021 Jakobi Meyers.
Darren Waller
This is where I see things… mostly staying the same? A lot of people think that adding a player of Adams' caliber means arrows down for volume for every player. But, Darren Waller is objectively one of the best tight ends in the NFL, and I'm not falling for the "mysteriously losing volume" trap with Waller twice in his career. I am still bullish on Waller as a top-five tight end because even if he loses a target or two per game, he's still sitting pretty at over six targets per game.
There's a lot of discussion going around that three players can't get elite target volume on the Raiders, and that one of Hunter Renfrow or Darren Waller will lose out. And people are choosing… Darren Waller? We literally just did this. And by we, I mean me. I'm not falling for the "Darren Waller losing out to Hunter Renfrow" trap twice. Continue to slam the draft button Darren Waller, he will benefit as the 1B to Davante Adams' 1A.
Do you want more 2022 NFL discussion? Then check out these links!
Discord!
Podcast!
Patreon!
Twitch!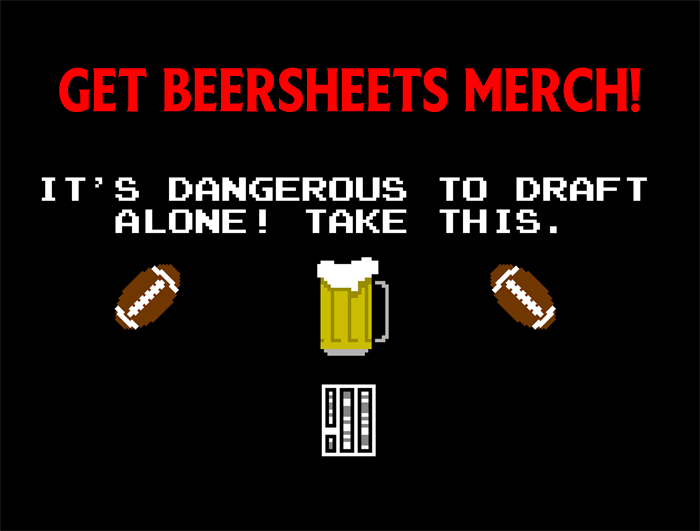 [Image Source: https://commons.wikimedia.org/wiki/File:Davante_Adams_2015-2016_playoffs.jpg, cropped under CC BY SA 2.0]