It's never too early to do a sleeper or a bust list. Basically, as soon as experts start to put out their rankings, we can start to see patterns and ebbs and flows develop. After all, for the 95% of people who aren't on fantasy football Twitter in February, these rankings will make the draft lists come August. But, nothing is perfect. That's why we are going to take a look at FantasyPros Expert Consensus Rankings to suss out some sleepers and busts for the 2022 fantasy football season. Is it too early for TE busts? Probably! But, here they are, anyway.
Dawson Knox, Buffalo Bills (TE9, 96 Overall)
To be clear, I really like Dawson Knox, and I hope that I am wrong about this. But, he feels like 2022's Robert Tonyan, to me. Tonyan spent 2020 scoring way too many touchdowns on way too few passes, in a potent offense from a stud quarterback. Then in 2021, he fell apart, averaging 2.3 catches for 25.5 yards before missing the year with an ACL tear. While Knox's touchdown-to-target ratio isn't quite as egregious as Tonyan's, it's still pretty out there. He had 9 touchdowns on 71 targets (49 catches). He had the seventh-most touchdowns of all-time among players who had fewer than 75 targets, so I am going to bet that number goes down and not take Knox at this price.
Rob Gronkowski, Tampa Bay Buccaneers (TE8, 82 Overall)
Rob Gronkowski is likely to retire following Tom Brady's retirement. Even if he does not retire, he has never caught passes for any extended period of time from any quarterback not named Tom Brady. In fact, Jimmy Garoppolo is the only other quarterback to start games for a Rob Gronkowski team. It's unlikely he sticks around, but even if he does, I have trouble seeing him producing at a TE8 level without Brady.
Hunter Henry, New England Patriots (TE15, 125 Overall)
It's hard out there trying to find a tight end bust, so I had to drop down to TE15, mostly because most of the tight ends are properly rated. As of now, there's no Kyle Pitts going wildly over price based on hype and hype alone (though I'm sure that's coming). For now, I am going to bet that Hunter Henry does the same thing that Dawson Knox does: touchdown regression. I mentioned above that Knox has the seventh-most touchdowns all-time for a tight end getting under 75 targets. Guess who he's tied with? 2021 Hunter Henry and his 9 touchdowns on 75 targets. Regression is coming.
Do you want more 2022 NFL discussion? Then check out these links!
Discord!
Podcast!
Patreon!
Twitch!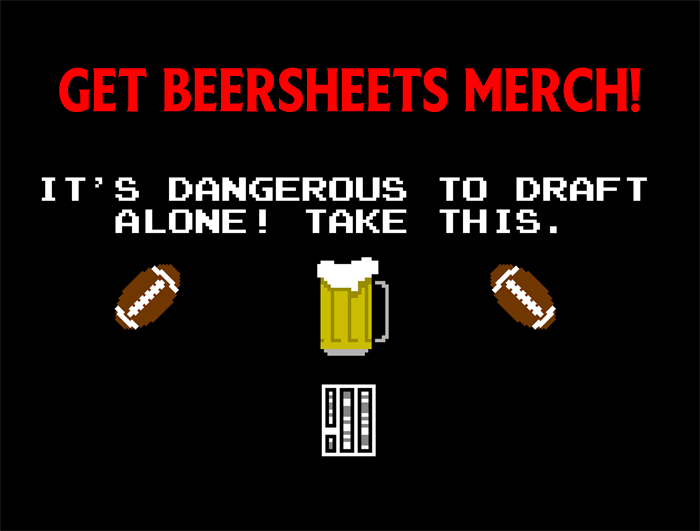 (Header Image Source: https://www.maxpixel.net/Safe-Treasure-Fort-Knox-Bank-Gold-Camp-Gold-Bars-4197439 under https://creativecommons.org/licenses/by/4.0/deed.en)