The 2021 San Francisco 49ers saw themselves start the year by spending three first round picks on Trey Lance and ending the year with a Jimmy Garoppolo desperation heave that turned into an interception in the NFC Championship Game. The 2021 Niners also saw massive breakout campaigns from both Elijah Mitchell and Deebo Samuel and inconsistent output from George Kittle along the way. There's a lot to unpack with the 2021 San Francisco 49ers for 2022 fantasy football leagues, so let's get started!
Deebo Samuel is good at football. That's the fact. And while Deebo Samuel had himself an insane rushing production season from wide receiver, he still has a distance to go before reaching The King, Percy Harvin. Samuel ended the year with 20% of his yardage coming through rushing; Harvin finished 2011 with 26% of his yards coming through rushing. But this isn't because Deebo wasn't good at rushing, it's because he was too good at receiving. Samuel finished 2021 with 365 rushing yards and 1,400 receiving yards. This makes him the first wide receiver with 300+ rushing yards and 1,400+ receiving yards. He's also the first with 200 rush yards and 1,300 receiving yards. Also 200 rush yards and 1,200 receiving yards. You get the point. Deebo Samuel had one of the most unique wide receiver seasons in NFL history in 2021.
The 49ers turned the ball over to a bell-cow running back for the second time in the Kyle Shanahan Era (the other time being Shanahan and GM John Lynch's first year, where they inherited Carlos Hyde, whose main skill is playing a lot). Elijah Mitchell ended 2021 with five straight 20+ carry games. It's safe to say that is a Kyle Shanahan Era record, given that only Carlos Hyde (6) and Jeff Wilson (also 6) have more than two 20+ touch games. All told, Elijah Mitchell not only holds the 49ers' rookie rushing yardage record, he also has 20.1% of all Kyle Shanahan 49ers' 20+ touch running back games, and 27.8% of them since the 49ers jettisoned Carlos Hyde.
If you've spent, oh, 30 seconds on 49ers Twitter, you know how the Jimmy Garoppolo versus Trey Lance debate went down. But, Garoppolo was just fine for this iteration of the 49ers (as evidenced by their NFC Championship Game bid). He wasn't great, but he got the ball to playmakers at an astonishing rate, and I fear that people might grow the 49ers' offense too much in 2022 with Lance under center. Garoppolo ranked first in pressured completion percentage, third in true completion rate, second in yards per attempt and… 26th in air yards per pass attempt. Jimmy dinked, Jimmy dunked, and ultimately, Deebo Samuel, Brandon Aiyuk, and George Kittle did the hard part. Oh, and Garoppolo was a solid QB2 in 2QB leagues, finishing at 15th at the position. If Trey Lance is outside of your top-12 quarterbacks next year, you're doing it wrong.
There was much ado about Brandon Aiyuk headed into the season. There were conspiracy theories about missing curfews, doghouses, injured hamstrings, Trent Sherfield (?!) stealing his job, and I'm sure there was something in there about Qanon or January 6, 2021, as well. But, ultimately (as I figured), it was an injury issue. Aiyuk played over 75% of snaps just once in the first five weeks, and he had 4 catches, 37 yards, and a touchdown. After those first five weeks, he never dropped below 75% of snaps ever again, dropping below 85% of snaps just once, as well. From week six through the end of the season, Aiyuk averaged 4.3 catches for 66.4 yards on 6.2 targets. The view is pretty nice from The Doghouse.
Draft George Kittle at your own risk. We saw the highs of George Kittle, as he notched 425 receiving yards in three games in weeks 13, 14 and 15. But, Kittle followed that up with 141 receiving yards in the next six games, thanks in part to the 49ers using him to block more, or use him as a decoy for Deebo Samuel. This is the maddening part about having a 49ers secondary piece, the targets fly around all willy-nilly and you could end up sucking eggs until someone gets hurt.
Do you want more 2022 NFL discussion? Then check out these links!
Discord!
Podcast!
Patreon!
Twitch!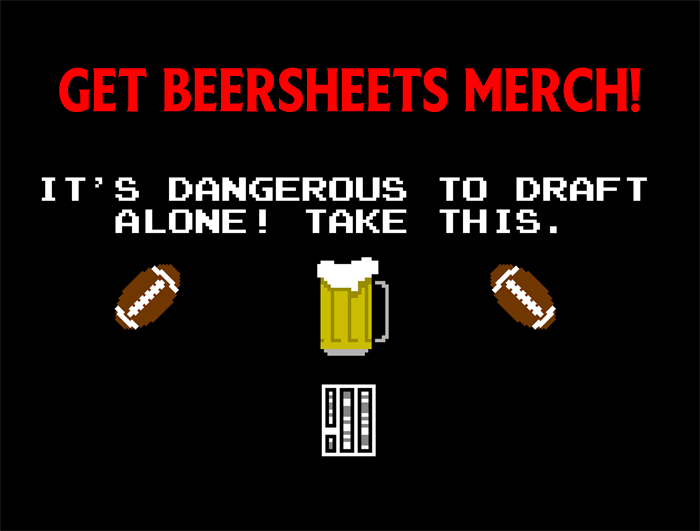 [Image Source: https://upload.wikimedia.org/wikipedia/commons/6/6c/Jimmy_Garoppolo_2019_%28cropped%29.jpg, cropped under CC BY SA 2.0]