The Philadelphia Eagles made it to the NFL postseason and were promptly stomped right back out of the postseason. But, that doesn't really tell the story about the Eagles, who had one of the most baffling fantasy football seasons for their available options. What should we remember from the 2021 fantasy football season from the Philadelphia Eagles when we draft in our 2022 fantasy football leagues?
There's a lot of hubbub and hullabaloo surrounding the Eagles' Jalen Hurts. But, I'm here to tell you, folks: I don't care if he's a good real-life quarterback because he's an incredibly dependable fantasy football quarterback. According to Ryan McDowell of Dynasty League Football, Jalen Hurts ranked second in the league in top-12 quarterback performances, with eleven, He tied with Tom Brady, Patrick Mahomes, and Josh Allen. Unfortunately, according to, uh… me, Jalen Hurts doesn't quite have the upside to sit among those guys. Hurts had just three top-five games this season, whereas Brady, Mahomes, and Allen had 9, 6, and 8 top-five games, respectively. Hurts is a wonderful backend QB1 because he won't fall through a floor, but he needs to take a step forward to be considered among the elites.
For several years, we all talked about how good Dallas Goedert would be if they just separated Zach Ertz and Dallas Goedert. In the end, it took six games for Ertz to end up on another squad. And, Dallas Goedert spiked but was mostly the same. Goedert without Ertz had six targets for four catches and 61 yards per game but spiked in weeks thirteen and fifteen. Prior to Ertz leaving, Goedert averaged… 3 catches for 43 yards on just four targets per game. So, those extra two targets turned into an extra catch and 12 yards for Goedert. Touchdowns were a major problem for Goedert's weekly fantasy value, as he had just three targets inside the ten zone with Ertz (six weeks) and… zero the rest of the year. By the way, both those touchdowns after the Eagles traded Ertz were from Gardner Minshew.
BMI Twitter, you probably want to skip this one. Here's the skinny on DeVonta Smith's rookie year: he was really good. Okay, next stat! Okay, if you want more: DeVonta Smith finished with 64 catches, 916 yards, and 5 touchdowns. Granted, he played in seventeen games, but he has to be mad that Ja'Marr Chase and Jaylen Waddle exist to sap all the publicity from his great rookie year. While Chase had 30% of the Bengals' passing yards, the passing yard distribution relative to their team passing production for Jaylen Waddle and DeVonta Smith is virtually identical: DeVonta Smith accounted for 25.5% of his team's passing yards, and Waddle accounted for 25.7% of his team's passing yards. I think we have answered the question about if DeVonta Smith can hack it in the NFL.
I'm not sure what the Eagles were thinking with their Miles Sanders workload, but he was one of the singularly most frustrating fantasy players, not because he was bad, but because the Eagles just straight up decided to not use him until after he got hurt. In the first seven weeks of the season, Sanders had 15+ touches twice, and he averaged 60 yards per game on the 11.7 touches. It was maddening because he played very well in limited opportunities. Then, in the second half, after his injury, the Eagles opened the spigot, giving him 16 touches per game, including three games over 15 touches. In that span, he averaged 99 yards per game on just 16 touches. He averaged 6.1 yards per carry. Oh, and he scored zero touchdowns all year because he ranked fourth on the Eagles in carries inside the five.
When you think of Boston Scott, what do you think of? Shifty, pass-catching back? The guy who scored a game-winning receiving touchdown in 2020? Well, the pass-catching back has exactly one career receiving touchdown, and it was that game-winner against the Giants. Scott finished 2021 with seven touchdowns, all from three yards or in. That's right, 5'6" 203-pound Boston Scott was the Eagles' goal-line back. Also, somehow, he has scored a touchdown in all six of his games against the Giants in his career.
Do you want more 2022 NFL discussion? Then check out these links!
Discord!
Podcast!
Patreon!
Twitch!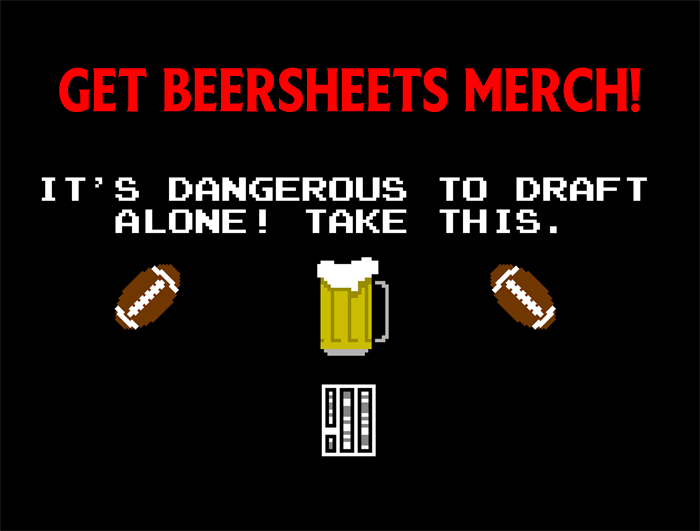 [Image Source: https://commons.wikimedia.org/wiki/File:Dallas_Goedert_TD_catch.jpg, cropped under CC BY SA 2.0]