Failure. There's really no other way to describe the 2021 Cleveland Browns season other than abject failure. The 2020 darlings, who knocked off a once 11-0 2020 Pittsburgh Steelers team had their 2021 season end as quietly as that statement game was loud. The Bengals' victory on Sunday in week seventeen made the Browns-Steelers game useless for playoff seeding. So, Cleveland laid down and died while Ben Roethlisberger, compromised by age, and Baker Mayfield, compromised by injury, dinked and dunked their way up and down the field. There's not a lot to like in Cleveland for 2022 fantasy football, but what should we remember from 2021 as we look forward to our 2022 fantasy football drafts?
Last year, I found a nice little set of splits that gave me hope for Baker Mayfield in the 2021 season. Well, none of that exists for the 2022 season, sorry. He tore his labrum, sure, and he had COVID-19, yea. And he dealt with the Odell Beckham Saga, yes. But, he had one game inside the top twelve all year. Baker had two 300+ yard games, zero three-touchdown games, and three multi-pick games this season. He was just dreadful from top-to-bottom, but he also saw a career-low in targets per game, dropping below 30 targets per game for the first time in his career. The low targets were compounded by career-worst touchdown rates, interception rates, and yards per attempt. Woof.
I am going to get the Browns' wide receiver corps out in one fell swoop. If you read Baker Mayfield's blurb, this one surprise you: Jarvis Landry, Donovan Peoples-Jones, Rashard Higgins, and Odell Beckham (Cleveland Browns edition) combined for one top-twelve game among them, and DPJ/Landry/Higgins have 15 games outside the top-36, and nine inside the top-36 at the position. Just a dreadful showing from the Browns' wide receivers, thanks to their 50.1% target rate, the second-lowest rate in the league.
But, not everything is terrible in the Cleveland passing game. The tight ends have some potential for breakthrough opportunities in 2022, there are just too dang many of them. The Browns passed the ball to their tight ends 28.8% of the time in 2021, the third-highest rate, which translated into the seventh-most raw targets to tight ends in the NFL. Unfortunately, none of them ranked in the top-20 in targets, with Austin Hooper's 61 leading the way as the twenty-second most targeted tight end, just behind C.J. Uzomah. But the five-zone targets sure are appealing, with David Njoku tied for fifth in such targets and Austin Hooper just one behind him, tied for fourteenth. Should one (or two!) of these tight ends move on, then whoever remains has some appeal in 2022, as Hooper & Njoku's combined targets would have led the NFL in five-zone targets.
Before injury derailed his season, Kareem Hunt was shaping up to be yet another great value pick. Things went incredibly haywire for him after his injury, but in the six games prior to that, he averaged 11.5 rush attempts and four targets per game. He turned these into 87 yards and 3.3 catches per game while scoring five times in six games. Hunt was also remarkably consistent, notching double-digit touches in five of his six games prior to the injury. Unfortunately, his injury happened in week six and lingered all year, so we had him on our rosters to see him get blown up by the ravens twice in three weeks, combining for 12 opportunities for 38 yards. But, don't forget about healthy Kareem Hunt in your 2022 drafts, he should provide you with excellent value.
And, I saved the best for last. Nick Chubb. Nick Chubb is one of the best and most efficient runners in the game. Unfortunately, he also gets hindered by Kareem Hunt's presence, which keeps him from catching passes. But, how efficient is he at running the ball? He ranks fifth in yards per touch, one of 18 running backs to top five yards per touch. He, D'Onta Foreman, and Rashaad Penny are the only running backs to hit this mark while having rush attempts make up over 90% of their touches. Nick Chubb is the only one to do this with more than 150 carries. He's good, and if Kevin Stefanski gives him more than five goal-line carries in 2022, then he should be in line for a massive, Jonathan Taylor-type season.
Do you want more 2022 NFL discussion? Then check out these links!
Discord!
Podcast!
Patreon!
Twitch!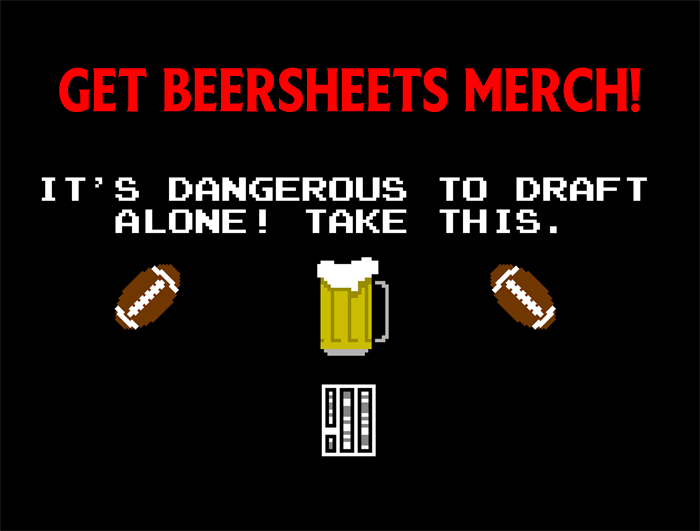 [Header Image Source: https://upload.wikimedia.org/wikipedia/commons/3/3f/Baker_Mayfield_vs_Bengals_2019_%282%29.jpg under CC SA 2.0]