The Buffalo Bills struggled in 2021, likely because of the lofty expectations placed on them following their 2020 season. Unfortunately, most of the team took a step back from a fantasy football perspective. What can we remember from the Buffalo Bills' 2021 season as we look forward to 2022?
Devin Singletary took full control of the Buffalo backfield in week twelve against the Saints. This was the first time this season he notched 15 carries, and he would average 17 opportunities (14.3 carries and 2.7 targets) per game for the rest of the fantasy regular season. In this timeframe, he averaged 76 yards per game, on 2.2 receptions per contest, and he scored four touchdowns in six games. In this timeframe, Singletary ranked as the RB11 in PPR fantasy points, notching 82.7 points per game once the Bills turned the ball over to him. Prior to that point, when he was splitting with Zack Moss and Matt Breida, he ranked as RB35, scoring 89.9 fantasy points in the first eleven weeks of the season.
In 2020, Robert Tonyan of the Packers had one of the most efficient seasons in history. He ended the year with 59 targets, 52 catches, 586 yards, and 11 touchdowns. It all combined for the most fantasy points per target (3.0) not only since 2010 but of all time. While Dawson Knox doesn't have quite that level of regression, 2021 did see him rock a 2.4 fantasy points per target figure, the eleventh-most since 2010. Fun Fact: Jimmy Graham and Rob Gronkowski are the only guys to do this multiple times since 2010. Knox had 2021's tenth-highest touchdown rate, scoring nine touchdowns at the end of the fantasy season on 66 targets. 13.6% of his targets ended in touchdowns, the tenth-highest rate since 2010. Only Rob Gronkowski and Julius Thomas had consecutive seasons with a TD% over 10% since 2010. Whatever you felt about Tonyan, feel it about Knox.
Josh Allen currently sits as the QB1 in fantasy football, despite taking a step back in some luck categories. Through sixteen games in 2020, Allen had 4,544 passing yards and 421 rushing yards; through sixteen games in 2021, he had 4,168 passing yards and 700 rushing yards. I can't overstate how helpful those rushing yards have been, as he actually scored about 13 additional fantasy points through yardage. Unfortunately, Allen was responsible for 45 touchdowns in 2020 and had just 40 through sixteen games in 2021. Allen took a step back in 2021, but so did everyone else; 11 quarterbacks passed 300 fantasy points in 2020, but just eight did through sixteen games in 2021. Josh Allen is the locked-and-loaded QB1 for 2022 because he took a step back… and is still rated as the QB1 for the year.
There's some sort of idea that Stefon Diggs took a step back in 2021, and I suppose he did. At the end of the fantasy football season, he ranked seventh in PPR leagues. But, his expert consensus rank and average draft rank were WR3 (behind Adams and Tyreek). Since he's WR7, that's disappointing. Is it? Or did we not expect Cooper Kupp (preseason WR21), Ja'Marr Chase (WR30) Deebo Samuel (WR33), to finish where they did. Slice them out, and Diggs is WR4. Diggs did take a step back in one major category in 2021: catch rate. Diggs had a nearly identical yard per reception figure in 2020 and 2021, but his catch rate dropped from 76.5% to 62.7%. Where does the 13.8% change in catch rate stem from, then? Probably (thanks to com) the 13% drop in catchable ball rate between 2020 and 2021. It's not a Diggs problem.
Many in the fantasy football world (it's me, I'm Many In The Fantasy Football World) thought that Gabriel Davis would take a step forward in 2021. Unfortunately, adding Emmanuel Sanders stymied that development from Davis. Sanders has a dummy second year on his deal, which spreads his cap hits out, but he is otherwise gone from this roster at 34 years old and ineffective. Luckily, there's more to feel good about with Gabriel Davis. He was in-and-out of the lineup this year (again, thanks to Sanders' use). But, he did finish the year with at least four targets six times. He has six touchdowns in these games, and averages 3.3 catches for 42 yards per game. That's backend WR3 numbers, but the big play potential (tied with Stefon Diggs, Keenan Allen and Marvin Jones with 12 20+ yard pass plays) make him an intriguing upside play in 2022, especially if he continues to get 5+ targets and a touchdown per game…
Do you want more 2022 NFL discussion? Then check out these links!
Discord!
Podcast!
Patreon!
Twitch!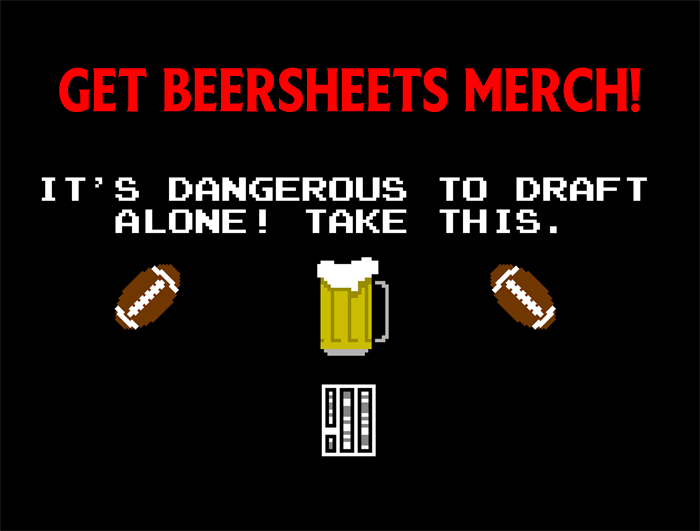 (Source: https://upload.wikimedia.org/wikipedia/commons/thumb/e/e6/Josh_Allen_%2843569465444%29.jpg/800px-Josh_Allen_%2843569465444%29.jpg under https://creativecommons.org/licenses/by/4.0/deed.en)