The Baltimore Ravens' season didn't really go how they had hoped. That's what happens when you lose your first-string running back, second-string running back, third-string running back, and realize that your fourth-string running back is (1) not very good and (2) 25 years old with zero career carries. Then, their starting quarterback sprains his ankle, his backup gets COVID-19, and you're starting Josh Johnson with your season on the line. Woof! Anyway, what should we remember about the 2021 Baltimore Ravens as we prepare for our 2022 fantasy football drafts?
There was much ado this offseason about the Ravens passing more. After all, they added Rashod Bateman in the draft, snagged Sammy Watkins in free agency, and were coming off of a breakout campaign from Marquise Brown. I wrote a whole historical breakdown of teams coming off the fewest pass attempts in the league. The Ravens bucked this trend, as they sit firmly in the top half of pass attempts thanks to Lamar Jackson passing the ball 34.4 times per game.
If you drafted Lamar Jackson and you're wondering where things went wrong, look at him passing more. From the time he started for the Ravens until the beginning of 2021, he averaged 189 passing yards, 1.8 touchdowns, 0.5 picks per game, as well as half a rushing touchdown and 75 rushing yards per game. In 2021, he lost 5 rush yards per game, added 50% more picks per game, lost a third of a touchdown per game, but gained 70 passing yards per contest. In the end, it feels like Lamar Jackson took a step back from 2020, but in reality, he stayed just about the same. If you exclude his injury game with four pass attempts, Jackson averaged 22.5 fantasy points in 2021 after averaging 22.7 fantasy points in 2022. It just… looked uglier.
It probably looked uglier because of the complete obliteration of the running back depth chart on the eve of the season. This explains why Baltimore dropped down to 27th in running back fantasy points per game, after ranking fourteenth and eleventh in 2020 and 2019, respectively. On paper, it looks like Devonta Freeman and Latavius Murray split a healthy inside-the-five carry load, which would indicate fantasy production in the form of touchdowns. Unfortunately, their combined 12 five-zone carries would have been ninth if they were one person, two behind Darrel Williams of the Chiefs.
Mark Andrews, despite the hideous passing performance, had himself quite a season. At the end of the fantasy football regular season, Andrews ranked first in fantasy points scored at tight end, but also ranked top-three in target share, air yards share, yards after the catch, yards per route run, touchdowns, and fantasy points per route run. He thoroughly destroyed the fantasy football landscape and is in the discussion for TE1 overall headed into 2022.
Rashod Bateman fell on his face… well, in actuality, we had too lofty of expectations for Bateman. Bateman didn't really play in 2020 because of COVID-19, and then he caught COVID-19 and lost about 20 pounds and… two inches? The man was 6'2" on the Golden Gophers' depth chart, but measured at 6'0" at the "combine" that the NFL had last year. Well, then he finished with 9.03 PPR fantasy points per game, which ranked him sixth in the draft and thirtieth in the last five seasons (on average, WR6) among rookies. He's in a dead zone too, surrounded by year two breakouts like Darnell Mooney, Kenny Golladay, and Diontae Johnson, but also busts like Dede Westbrook, Dante Pettis, and Greg Ward. Also, both Courtland Sutton and Jerry Jeudy! Which says a lot about the Broncos!
Do you want more 2022 NFL discussion? Then check out these links!
Discord!
Podcast!
Patreon!
Twitch!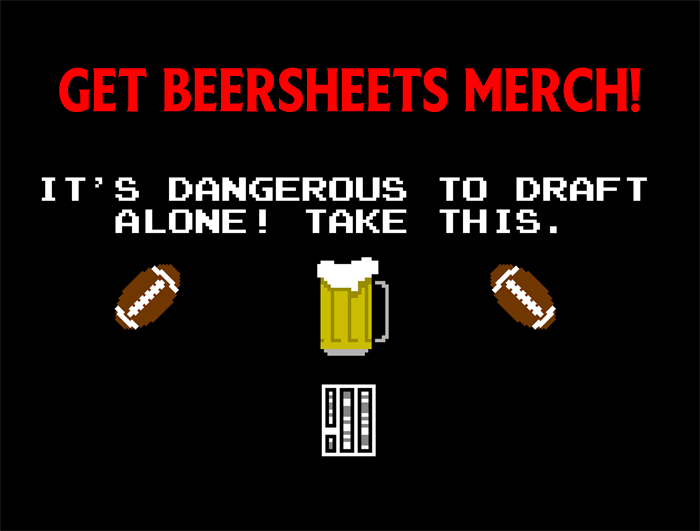 [Image Source: https://upload.wikimedia.org/wikipedia/commons/8/84/Lamar_Jackson_passing_2020_%28cropped%29.jpg, cropped under CC BY SA 2.0]