We're through ten weeks of the fantasy football season, meaning that we have just four weeks left in the fantasy football regular season. If you're reading this, then congratulations on making it this far with something to worry about! Also, sorry about your roster struggles. This week, we have three sleeper running backs for your perusal. To make the list of sleeper running backs, a player must be available in at least 50% of leagues. For deeper leagues, we provide one player available in at least 90% of leagues. Now, onto the week eleven fantasy football sleeper running backs (had to get one more SEO hit in there, sorry).
D'Onta Foreman versus Houston (47% rostered)
Foreman was the top crab in the bucket last week for the Titans' backfield. He beat out a decrepit 36-year-old and a scatback for that spot, so it isn't exactly a big achievement. But, Foreman is a bruiser who fits the scheme hole left by Derrick Henry (just nowhere near the production). With Adrian Peterson and Jeremy McNichols still there as thorns in his side, I'm not expecting a ton of upside from Foreman this week, but he should produce solid production. That is, he's unlikely to goose egg you. And, Foreman gets the Texans this week.
The Texans allow the tenth-most fantasy points to running backs this year, including 12.7 to Myles Gaskin last game, 21.8 to Darrell Henderson the week prior to that, and 12.4 fantasy points to James Conner in the week before that. I generally don't outline the specific players, but they all have two things in common: (1) they did whatever they wanted against Houston, and (2) they aren't overwhelmingly good, to begin with.
Eno Benjamin at Seattle (11% rostered)
Eno wasn't immediately exactly Chase Edmonds, and everybody flipped out and dropped him. But, last week was a complete cluster-you-know-what for the Cardinals. They even lost Colt McCoy at some point! So, cut the Cardinal some slack. Benjamin hasn't gotten a lot of touches in the NFL, but he already has a touchdown and has a good matchup this week.
The Seahawks aren't exactly the best defensive squad, and they're even worse against running backs. Both A.J. Dillion and Aaron Jones topped 80 yards against them, and Jones only had 11 touches. The week before, Carlos Hyde totaled over 70 yards against them. It's been six weeks since a running back did not end up with double-digit fantasy points against them. Don't give up on Eno Benjamin just yet. He's not Chase Edmonds, but he doesn't need to be him to be a good desperation option for your fantasy football squads.
Salvon Ahmed at New York Jets (6% rostered)
We saw two weeks ago what exactly could happen with the 1B to the 1A crushing the Jets. Nyheim Hines had himself a pretty nice fantasy day while Jonathan Taylor stiff-armed every Jet from here to Timbuktu. Ahmed is the 1B to Gaskin's 1A, if you can call it that. But, the Jets are literally the best matchup in the NFL, allowing the most fantasy points per game to running backs this year. On average, two running backs every single week score at least 8.7 fantasy points against them. 17 of these 18 scored double-digit fantasy points.
Ahmed hasn't been all that great lately, turning 6 carries over his last two games into twelve yards. He has 2.6 fantasy points over the last two games. But, that seems to be an overall problem with the Miami rush game, not one specific to Ahmed. Gaskin was similarly terrible the last two games, turning 34 carries into 67 yards, with just 37 receiving yards across the last two games. The Jets should cure both of their ailments.
Do you want more 2021 NFL discussion? Then check out these links!
Discord!
Podcast!
Patreon!
Twitch!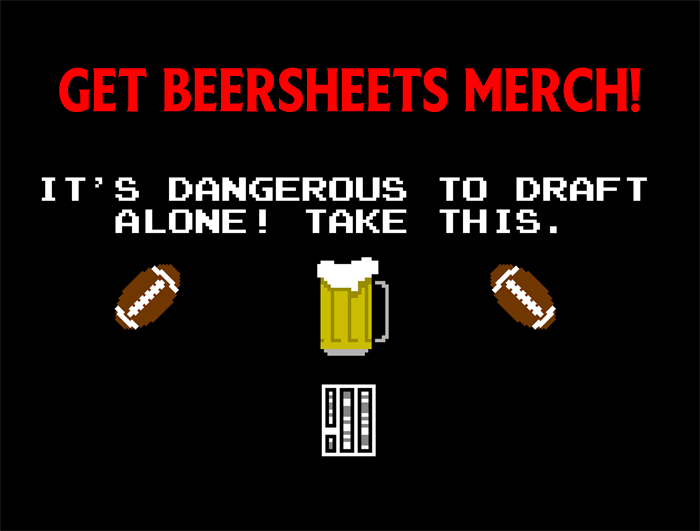 Image Source: Eno Benjamin on Twitter