Coming into Week 7 with a roster rate of 17.2% on ESPN and 32% on Yahoo, Baltimore Ravens wide receiver Rashod Bateman should be a waiver wire priority ahead of Week 8. With the team's shift in offensive philosophy, Bateman's skill set, and early involvement, it is apparent the chances for a breakout are looking upward. Do you want more than that? Fine, here are 600 words on Rashod Bateman!
The Ravens Are Throwing The Ball More
During quarterback Lamar Jackson's tenure as the team's starter, the Ravens are usually a very run-heavy team. Per ESPN, the Ravens threw the ball the fewest times in the league in both the 2019 and 2020 seasons (26.4 attempts per game in that span). Thus far in 2021, the team has thrown 236 times and they average 33.7 attempts per game through the air (7.3 attempts per game increase). Fantasy managers are already seeing the benefits of this trend as it relates to wide receiver Marquise Brown. Through seven weeks, Brown is the WR6 overall in point per reception scoring on 8.1 targets per game. In contrast, Brown was the WR36 overall in the 2020 season with an average of 6.25 targets per game. That is the basics of Baltimore's change, but you get the point. Plainly speaking, this team is straight-up throwing more. This bodes well for players whose responsibility is catching passes.
Rashod Bateman is Talented & Performing
The Ravens selected Bateman out of the University of Minnesota with the 27th pick of the 2021 NFL Draft. Per PlayerProfiler, Bateman compares athletically similar to Bills' wide receiver Stefon Diggs. That is a pretty good thing to hear, ain't it? Of course! That said, the purpose of this piece is not to break down the prospect profile of the player. Just keep in the back of your mind that there is a reason Baltimore spent a first-round pick on this player. This guy is one hell of a prospect. So, why did we not see anything from this guy sooner? In case you forgot or simply never knew, Bateman underwent surgery during the team's training camp in August due to a non-contact injury. The best ability is availability and until a couple of weeks ago, Bateman was not healthy enough to play. Now that he is out there, the early returns have been good.
Bateman's Early Involvement
Since becoming healthy and in the Ravens lineup two games ago, Bateman has 12 targets (six in each respective game). Heck, right off the bat in Week 6 Bateman tied with tight end Mark Andrews for the team lead in the category! In his debut! What also impresses me is the jump in yards per target from 4.8 to 13.3 in a two-game span. It certainly stands to reason that a team trusting a formerly seriously injured player that much early on means there is something going on you need to pay attention to. Especially when considering the direction the offense is moving in! Bateman seems to be looking at a serious role. But what do we do from here?
Looking Forward
As of this moment, it is not the easiest thing in the world to prognosticate the rest of the season outlook here, but the context of the information we have bodes well for Bateman's prospects. Between the talent profile, increased emphasis on throwing the ball in Baltimore, and the fact that the only thing really standing in his way for playing time is oft-injured wide receiver Sammy Watkins, a player who was inactive this past Sunday, you feel good about what's happening here. In summary, even though the Ravens are headed into the bye week, go ahead and stash Bateman on your bench. Frankly, you should have already.
There are types of moves that can really make or break a season, and if you ask your ol' pal Herms, I think you're looking at a top 30 wide receiver in PPR scoring the rest of the way. This is likely the last opportunity you are going to have before it is officially too late to hop on the train.
Want more NFL and fantasy football content? Then check out these links!
Discord!
Podcast!
Patreon!
Twitch!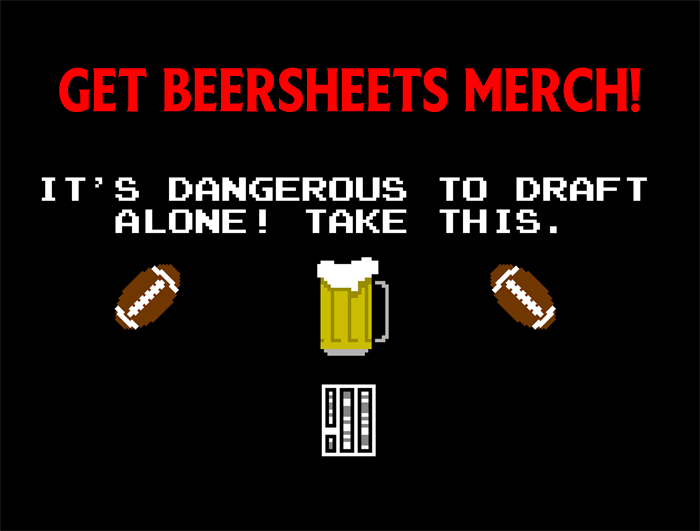 Image Source: Rashod Bateman on Twitter