Through his first 11 starts, Jalen Hurts does not have an inspiring passing line. He also seems to be the King of Garbage Time, pulling out last-second heroics to get his fantasy football managers some points before the clock hits double zero. This seems to be a situation where we can't trust Jalen Hurts going forward because he's not a good quarterback. But, this is fantasy football. It doesn't matter how good Jalen Hurts is as a quarterback; if he's just okay at being a quarterback, and is a good running back on top of that, then that's all we need. At this point, I say it's time to stop judging Jalen Hurts as a good quarterback, and start judging him as a good fantasy football quarterback, which isn't the same thing.
Through eleven starts, Jalen Hurts averages 240 passing yards, 1.4 touchdowns, and 0.6 interceptions per game, on a 58% completion rate. None of these are exceptionally inspiring numbers, but among active quarterbacks in their first eleven games, they're pretty average. His 2635 passing yards, 15 touchdowns, and 7 interceptions in his first eleven starts sit within the range of guys like Jameis Winston (2650/16/10) and Aaron Rodgers (2599/17/9). Unfortunately for fantasy football, we are looking for greater than average. We want exceptional; we want the best of the best.
Unfortunately, passing-wise, for fantasy football, that isn't Jalen Hurts. This season, among quarterbacks in the top-25, Jalen Hurts (QB4) has the eighteenth-fewest fantasy points per game through the air, scoring just 14.9 fantasy points per game passing, which puts him in the range of Carson Wentz and Mac Jones. Neither of those guys is particularly inspiring, as they rank as QB19 and QB25 so far this season. But, that's just Jalen Hurts' passing.
With Jalen Hurts, you get a more complete package than just passing this year. Jalen Hurts leads all quarterbacks in miscellaneous fantasy points (rushing and receiving), and he does so by a wide margin. Hurts averages 9.2 fantasy points per game through rushing and receiving, which puts him 1.5 fantasy points per game above the #2 guy in miscellaneous points, Lamar Jackson. Not surprisingly, Hurts also gets the highest percentage of his fantasy points through rushing (38%).
But, can we trust it? Well, let's take a look at something that every quarterback gets consistently every game: yardage. Touchdowns come and go, interceptions come and go, but yardage stays relatively consistent weekly. Another thing to remind ourselves when we look at this: a rushing yard is worth 2.5x as much as a passing yard, so getting yardage in the more efficient way for fantasy football scoring is unequivocally a good thing. Jalen Hurts ranks second among all quarterbacks (to Lamar Jackson) in rushing yards. That's something you can trust. While the passing yards aren't there (he's sixteenth in yardage), the overall yardage production is encouraging.
Generally, quarterbacks who rank inside the top-five in fantasy points scored through yardage are elite contributors at the position. This year, we have Lamar Jackson, Patrick Mahomes, Josh Allen, Jalen Hurts, and Tom Brady. This puts hurts in elite company, production-wise. Since touchdowns and picks come-and-goes, and I don't see Hurts getting worse in the passing yardage department, this QB4 feels very sustainable for Hurts (unless the Eagles decide to pass more).
Except the Eagles can't really pass more. The Philadelphia Eagles currently pass on 61.3% of their plays, the tenth-highest rate in the league. While you could chalk this up to the Eagles getting behind and throwing more, that isn't really the case. According to Sharp Football Stats, the Eagles pass at the third-highest rate in the league in the first half on first-and-second down (63%). They don't want to run the football.
But, take a look at Miles Sanders' rushing statistics, and you could have told yourself that. The Eagles run the ball with their RBs at the second-lowest rate in the league, with Eagles' RB rush attempts making up just 13.7 plays per game. If they take away from the play distribution, it's likely that they take away from the pass attempts (which aren't as useful to Hurts), and not his rush attempts. While that could hurt Hurts (Pro Football Reference classifies 29 of his 66 rush attempts as scrambles), I doubt that is something we have to worry about.
For those of you keeping track at home, the path to Hurts' value decreasing is a bad team rushing more, not with their rushing quarterback, and his scrambles going down as a result. That feels extremely Rube Goldbergian in terms of a path to decreased usability for Jalen Hurts.
What about his upcoming schedule? Hurts gets the Lions, the Chargers, and the Broncos in the next three games. Two of these three matchups (Chargers and Broncos) look like extremely difficult matchups, on paper. The Chargers are the fifth-stingiest defense against QBs, outdone by Denver, who is the third-stingiest. The Lions allow the eleventh-most fantasy points to QBs (mostly because they coast in the second half after smashing the Lions in the first half). But what about rushing production, our primary concern with Jalen Hurts?
Shockingly, all three of these teams already played Lamar Jackson this season, and he finished with 58 rush yards (Detroit), 51 rush yards (Los Angeles), and 28 rush yards (Denver). While they kept the only QB runner in the league to rival Hurts out of the end zone, it was more a choice than anything else. Lamar Jackson had zero rush attempts inside the ten yard line in those three games, and just one rush attempt inside the red zone in each of those three contests. So, the Lions, Chargers and Broncos did very little to stop Lamar Jackson, given their game plan.
All-in-all, I would say that Jalen Hurts, despite being a just-okay quarterback, is a legitimate fantasy football force. Don't worry about when he gets his fantasy points, just that he gets them. And that he gets them in a sustainable way, through yardage. He also has three good matchups coming up. Jalen Hurts, despite his crown as Garbage Time King, should remain a fantasy football force for the time being.
Want more NFL and fantasy football content? Then check out these links!
Discord!
Podcast!
Patreon!
Twitch!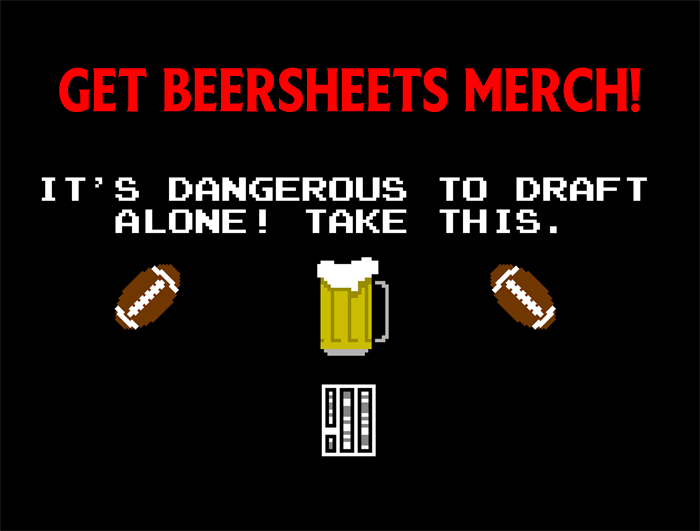 [Image Source: https://upload.wikimedia.org/wikipedia/commons/5/54/Jalen_Hurts%2C_2020.jpg, cropped under CC BY SA 2.0]