Last week, Erin hit on Joe Burrow, we both missed on Gaskin (what in the world happened there??), we both hit on Woods, and we both fell victim to the fall of Kadarius Toney. Honestly, even if Toney didn't leave the game with an ankle injury, I'm not sure he would have beat Ruggs, who absolutely blew up! All of this means Erin has widened her season lead. Erin now has 11 correct calls this season, and I have 9. What can I say? She's good at this. Let's roll on into Week 7!
Tua Tagovailoa vs. Atlanta or Carson Wentz at San Francisco?
Bryan's Take: I had both of these guys as sleepers heading into the season. Why am I admitting that? They've been… OK. Well, Tua's missed some time but did look pretty darn good against the Jaguars last week. Wentz seems to be waking up a bit, tossing 2 TDs and no picks in each of his last three games. In fact, Wentz only has 1 INT all year. So, I think he's a nice, safe option. I don't want a nice, safe option. I want a breakout, and what better opportunity for a breakout than playing the Falcons at home? Start Tua Tagovailoa in Week 7.
Erin's Take: Tua Tagovailoa sounds Hawaiian, (Fact check: Tua Tagovailoa is, in fact, Hawaiian) and Hawaii is pretty special to me since our daughter is Hawaiian. Also, Jurassic Park was filmed there, and it's one of my favorite movies ever. 50 First Dates is great too! Fun fact: Erin can't spell Hawaii. She just tried and it went like this, "H-A-W-I?.." Start Tua Tagovailoa in Week 7.
Kahlil Herbert at Tampa Bay or Michael Carter at New England?
Bryan's Take: Kahlil Herbert looked really good last week filling in for an injured David Montgomery and a COVIDed Damien Williams. I mean, REALLY good. He could be in line to start again if Williams is still out. Unfortunately, he'd be starting against a brick wall wearing red and pewter. That still may be a better situation than Carter, who could be game scripted out of a game dominated by the Patriots defense. I have two answers. If Williams is out, I'd start Kahlil Herbert. If Williams is active, I'd start Michael Carter. I'm not thrilled about either, but bye weeks can hurt!
Erin's Take: I think it's easier to spell Kahlil than Hawaii. Kahlil isn't exactly a simple name, but it does roll right off the tongue. Michael Carter sounds like a kid who was really good at football but peaked in High School. Start Kahlil Herbert in Week 7.  
Darnell Mooney at Tampa Bay or Tyler Boyd at Baltimore?
Bryan's Take: Mooney is another guy that I was high on this preseason, and it feels like he's starting to come into his own with Justin Fields at the helm. I don't see the Bears having much success on the ground, and expect Fields to be throwing a lot against a Tampa defense that has given up 14 passing TDs this year. After seeing 11 targets in Week 4, Tyler Boyd has only seen 8 total over the last 2 games. He may still carry some solid PPR floor, but Mooney is the high ceiling play. Start Darnell Mooney in Week 7.
Erin's Take:  I'm a little partial toward Darnell Mooney because he's on my fantasy team. I just don't feel good about starting him this week. Tyler Boyd sounds to me like he could either be really great or really terrible. Since I'm not feeling good vibes about Mooney, I'm hoping Tyler is really great. Start Tyler Boyd in Week 7.
Hunter Henry vs. New York Jets or Mo Alie-Cox at San Francisco?
Bryan's Take: I have to be honest. I only put Mo Alie-Cox on the list because I knew Erin wouldn't be able to resist that bait. That said, it's entirely possible that he has a better day than Henry. This TE range is a crapshoot, and, even though he only saw two targets last week, Henry has scored in three straight games. Ride that wave until it crashes. Start Hunter Henry in Week 7.
Erin's Take: Hunter is the name of someone who's never worked a day in their life. I'm picturing royalty; someone who'd better suited for polo than football. Mo Alie-Cox, on the other hand, sounds like a man's man. He's a good dude looking for a good time. Start Mo Alie-Cox in Week 7.
You can find Erin on
Instagram
. For more from Bryan Sclar, follow him on
Twitter
(@FA_BryanSclar).
Do you want more 2021 NFL discussion? Then check out these links!
Discord!
Podcast!
Patreon!
Twitch!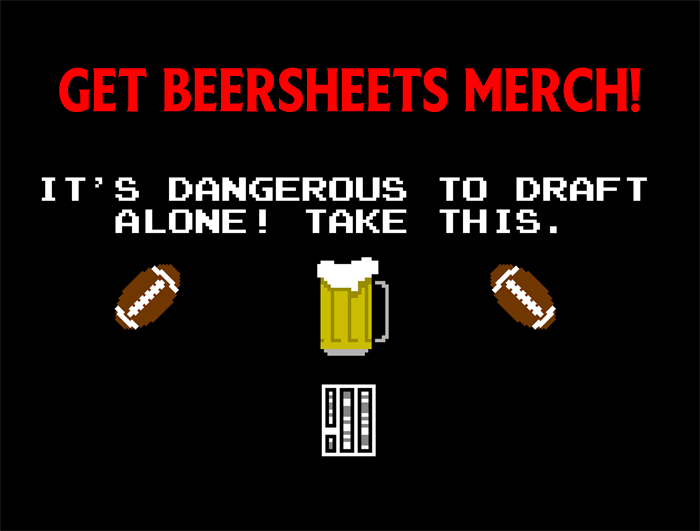 [Image Source: Darnell Mooney on Twitter]