Well, it's finally here. The week seven byepocalypse has hit us. We will be without the fantasy football options on the Buffalo Bills, the Dallas Cowboys, the Jacksonville Jaguars, the Los Angeles Chargers, the Minnesota Vikings and the Pittsburgh Steelers. For those of you who came here looking for sleeper running backs, I hope you've been enjoying Ezekiel Elliott, James Robinson, Austin Ekeler, Dalvin Cook, or Najee Harris. While the lack of options made this week difficult, difficult is not impossible, so we still have three sleeper running backs available for you. To qualify, the sleeper running backs must be unrostered in at least 50% of leagues. For deep league players, there's one sleeper running back available in at least 90% of leagues.
Week 7 Running Back Sleepers
I am going to be honest with you… these are hideous options this week. We're talking part-time guys in decent situations and you're hoping for a touchdown hideous. I'm almost ashamed to put my name next to these guys. With that in mind, let's get going.
Sony Michel versus Detroit (45% rostered)
It's going to be a big game from the Los Angeles offense. It's a double revenge game (Jared Goff & Matthew Stafford), but Stafford is physically capable of exacting revenge. With the Rams likely up big and nursing a lead, that means they likely turn to Sony Michel to salt the game away. Michel is averaging 10 carries per game over the last two games, with half of those coming in the sweet, sweet red zone. He's also notched a 45-yard touchdown catch in that span, as well. This is a situation where you start him and don't check the score until his game is over, because it's likely he'll give you a sucking goose egg for most of the game, but when garbage time hits, it should be Michel's time as the Rams preserve Darrell Henderson.
The Lions, if Michel gets the carries, should oblige with fantasy points. The Lions give up the most fantasy points to running backs on the season, mostly by yielding two touchdowns per game to running backs. It's not pure volume that leads to these scores, either. 6.8% of running back touches against Detroit end up with a touchdown, the most in the league by 1.4%.
Rhamondre Stevenson versus New York Jets (17% rostered)
#StevenSZN is back, folks, and this time he brought… downfield targets? We already knew that he was a battering ram running back, but he added receiving chops to his repertoire last week against the Cowboys, catching balls of 14 and 22 yards as the Patriots utilized him downfield more in their search to replace James White's production.
And do I even have to explain the matchup? It's the Jets. They allow the fifth-most fantasy points to running backs on the season. Also, they're the Jets. This is extremely straightforward fantasy football prognostication, here. Plus, Rhamondre Stevenson is basically LeGarrette Blount 2.0 between the tackles (hence the header image); if they get down around the goal line, considering Damien Harris's chest injury, it's likely they put it in his gut for six.
Salvon Ahmed versus Atlanta (1% rostered)
Here's your extremely deep dive running back; 1% rostered Salvon Ahmed has a chance to prove that he is, apparently, the back to have in Miami. The Dolphins seem hell-bent on making sure the backfield is as committee-d as possible, and that means more opportunities for Ahmed. This is a pure touchdown-or-bust play for Ahmed, who has seen his snap share increase every week from his 5.1% low in week 3. The reason it's potentially touchdown time for Ahmed? The Falcons rank eighth in running back touchdown rate. This is an incredibly desperate hail mary, but you're looking at a 1% rostered guy, so that's what we're talking about, here.
Want more NFL and fantasy football content? Then check out these links!
Discord!
Podcast!
Patreon!
Twitch!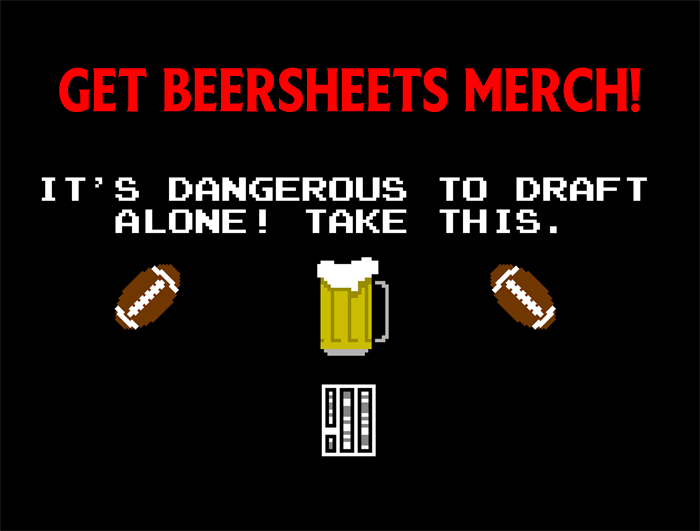 [Image Source: https://commons.wikimedia.org/wiki/File:LeGarrette_Blount_takes_handoff_from_Tom_Brady_(cropped).jpg under CC BY SA 2.0]