We're now six weeks through the NFL season, and the time for patience is over. It's doubly over now that we hit the bye weeks, and roster spots are suddenly in short supply. Not only do we have a ton of players on bye in week seven, but we are also dealing with a giant pile of injuries. So, it's time to clear the underperforming riff-raff from your roster to add the hot week seven waiver wire guys. With that in mind, let's figure out who it's time to drop. To make this list, a player must be on rosters in at least 50% of leagues. It doesn't help you for me to tell you to drop Cameron Artis-Payne, after all. As always, Waleed Ismail has you covered for your waiver wire additions.
Before we start: the Montreal Alouettes of the CFL. Saved you a "Cameron Artis-Payne" Google search.
Quarterback Cut List Candidates:
Baker Mayfield, Cleveland Browns (58% rostered)
Baker has been a mainstay of the cut list for weeks now, and I'm sad that his left shoulder injury likely drops his roster percentage out of contention for the list. Mayfield will likely have to throw more with Kareem Hunt hitting the shelf alongside Nick Chubb, but what good is that, really? He has 29 pass attempts per game for 246 yards and one touchdown per contest. If he pumps that up to 260 and 1.5 per game, how much does that really help you in 1QB leagues? Especially when you consider his shoulder injury likely keeps him from running. Move on.
Sam Darnold, Carolina Panthers (56% rostered)
Remember the Jets' Sam Darnold? The one who sucked out loud and saw ghosts? This is basically the same Sam Darnold as we saw at the end of his Jets' tenure, with some unsustainable rushing touchdowns tacked on. Long story short: he went from 5 career rushing TDs to 10 in four games and is likely to stay there. And everything else is the same.
Wide Receiver Cut List Candidates:
Tyler Boyd, Cincinnati Bengals (87% rostered)
Tee Higgins and Ja'Marr Chase's health and availability turned Tyler Boyd into a complete afterthought. With both healthy and in the lineup in the last two games, Boyd has 5 catches for 31 yards on 8 targets. That would be rough on a per-game basis, but that is combined. Boyd is the third-most talented wide receiver in Cincinnati, and the Bengals distribute targets that way. Higgins has 13 targets in the last two games, and Ja'Marr Chase has 16.
Robby Anderson, Carolina Panthers (63% rostered)
Robby is out here disproving the adage that you should chase volume in fantasy football. The man has had plenty of volume over the course of the season, notching at least 6 targets in four of his last five games, and 11+ targets in two of the last three. He currently has 190 receiving yards on the year. Rookie Giants' WR Kadarius Toney had 196 yards last week and is one of four players to have more yards in one game than Robby Anderson has had all year. Anderson currently sits eighth in targets, 68th in receptions, and 80th in receiving yards over the last three weeks. You have to trust that production will follow volume… but sometimes you just have to give up.
Do you hear me, Allen Robinson?
Running Back Cut List Candidates:
Jamaal Williams, Detroit Lions (77% rostered)
To be clear, I think that Jamaal Williams is a baby D'Andre Swift, and I think he should be on a roster, just in case something happens to Swift. But, at the same time, he could make his way off my deep roster for an IDP player next week in my home league. Williams' huge week one (110 total yards and a touchdown) helps his season-long numbers limp along, but he is currently injured and has been ineffective in the passing game, meaning we are looking at a part-time guy in a bad offense with a stud running back ahead of him.
Since his week one outburst, he has 49 yards per game on 1.6 receptions and 10 rush attempts per game. I don't want to cut Jamaal Williams, but in roster crunch situations or in shallower leagues, you could justify it. The Lions have a date with the Rams (tenth-stingiest running back defense in the last 3 weeks) in week seven. If you can't start him, you might have to cut him. So much for being the "A" Back.
Nyheim Hines, Indianapolis Colts (71% rostered)
Don't get me wrong. Hines can produce when given the opportunity. That second part is just the problem. He averages 39 yards per game this season, but the majority of those came in the first three weeks. He's on the field for about one-third of snaps over the last three weeks, but he just isn't getting the ball. In the last three weeks, Hines averages 20 snaps and 5 opportunities per game, which explains his 17 yards per game in the last 3 weeks. If you're in dire straits, you can hang on for the 49ers' game and hope for the best. The 49ers are top-ten in both running back receptions and running back receiving yards per game on the season.
Robert "Tight End Cut List Candidate" Tonyan
Robert Tonyan, Green Bay Packers (56% rostered)
Technically, Robert Tonyan had his second-best fantasy game of the season in week six. He had 2 catches for 10 yards. That is his second-best fantasy day. Here is a partial list of tight ends with more fantasy points than him this season: Donald Parham, Gerald Everett, Will Dissly, Austin Hooper, Juwan Johnson, Hayden Hurst, Logan Thomas, Ricky Seals-Jones, and Maxx Williams. What do they all have in common? They have played fewer games than Tonyan. Tonyan's 4.4 fantasy points per game ties him with Cameron Brate and Ian Thomas for 48th in the league. Two players with "GB" in their name (Tyler Higbee) and Albert Okwuegbunam) both average more fantasy points per game than the GB TE.
Tonyan is 20th in targets, tied with Rob Gronkowski (who has missed 3 games), and is 31st in receptions, and his 92 receiving yards ranks 40th. He averages just 2.5 more yards per game than blocking tight end Marcedes Lewis, who averages 12.8 yards per game. Please just move on from Tonyan, the dream is dead.
Want more NFL and fantasy football content? Then check out these links!
Discord!
Podcast!
Patreon!
Twitch!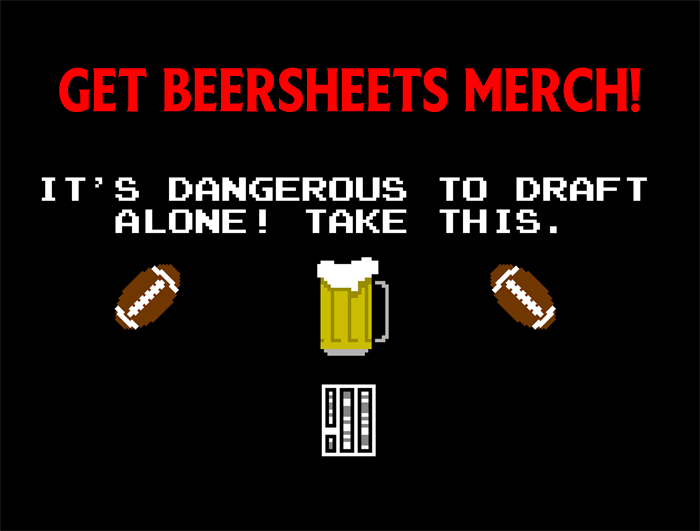 [Image Source: https://upload.wikimedia.org/wikipedia/commons/1/1a/Tyler_Boyd.jpg under CC BY SA 2.0