Through the first five weeks of the season, it seems as though Mike Williams usurped Keenan Allen as the top wide receiver in Los Angeles. Because of this, people have gotten antsy about Keenan Allen, worried that he's falling apart, over the hill, or a bust. I am here with a soothing balm for those of you asking if you should trade Keenan Allen. Au contraire, you should trade for Keenan Allen, given the air of panic surrounding him.
This is sort of part two to a rant I did on the Football Absurdity Twitch Start or Sit Show prior to week six's games. Someone mentioned being disappointed in Keenan Allen, and I went off. So, let's start at that point. Through the first five games of the season, Allen averaged 10.6 targets, 7 catches, and 74 yards per game. That's not only (1) not disappointing but (2) exactly why you drafted Keenan Allen. In 2020, he averaged 7 catches and 71 yards. In 2019, 6.5 and 75, and in 2018 he averaged… 6 and 75. So, Keenan Allen was (and is) doing Keenan Allen things.
And it gets even better: his career average? Six catches for 74 yards. He's literally just been Keenan Allen this season, and somehow that's bad? Well, he ranks as the WR27 in PPR leagues, which isn't where we drafted him. In PPR leagues, he went off the board as the WR9 overall. That's likely because he averages 14.5 PPR points per game after averaging 17 PPR points per game in the last four seasons. But that isn't a problem.
Why?
He has just one touchdown in six weeks. And honestly, that's not that big of a deal. If he had scored zero touchdowns this year, it would be his fifth 6+ game streak without a score out of 106 career games. As it stands, he sits just one touchdown behind where he sat through six games last year. He then went on to score six touchdowns in the next eight games. So, don't worry about the touchdowns. They can, and will, come. And that's really the only problem compared to how he's produced throughout his career.
I paced everything out through five games specifically because I wanted to recap what I said on Sunday before he played. Now, let's take a look at his terrible per-game numbers after his 5-catch, 50-yard performance Sunday: 6.5 receptions, 69.8 yards, on 9.7 targets per game.
So, what does this mean? It means that Keenan Allen is a massive buy. He currently sits as the #12 wide receiver when you strip touchdowns from the equation, putting him in the same company as Marquise Brown, Ja'Marr Chase, and… Mike Williams. We just don't talk about him that way because he was supposed to score the touchdowns and be in the same tier as top-ten guys (like those three). Everyone is down on Keenan Allen for being Keenan Allen.
And with all this production he already has as many drops as he had in 2019 and 2020 combined. I believe a player like Allen will see his drops normalize, which means that he has been doing Keenan Allen things while underperforming his normal catch rate. Do you know what that means? Regression to the mean, which means more catches and more yards.
His touchdowns will come. Prior to week five, he ranked first in red zone targets. He currently ranks sixth in targets, seventh in receptions, and is fifteenth in air yards. It's all going to come for Keenan Allen. People are in a full-on panic because his teammate ranks higher in fantasy points (Mike Williams), but that doesn't make Keenan Allen a disappointment. As we've seen in this piece, he's been… Keenan Allen. Just relax and enjoy the ride. Or, if he's not already on your roster, go get Keenan Allen and then enjoy the ride.
Do you want more 2021 NFL discussion? Then check out these links!
Discord!
Podcast!
Patreon!
Twitch!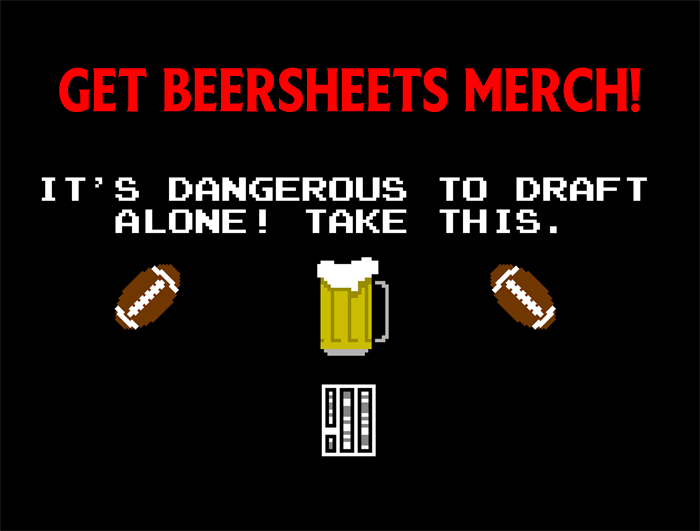 [Image Source: https://upload.wikimedia.org/wikipedia/commons/5/5d/Antonio_Cromartie%2C_Keenan_Allen_2014.jpg]