The bye weeks are finally here. And it's extremely appropriate that they come in the spookiest month since they give us frights and chills. As an aside, it's incredibly nice of Yahoo! to highlight your Bye weeks, but less good that it's a bright red. Like someone shanked your fantasy football roster. And in one IDP league, I have 5 of my 6 IDP players on Bye next week, so it'll feel like someone shanked my roster next week. Anyway, it's time to figure out how to fill those gaps. Let's start with the weekly quarterback sleepers (or weekly streamers, whatever you want to call it). These are quarterbacks rostered in fewer than 50% of leagues, to help you fill the gaps. For those of us in deeper leagues, there's also one quarterback available in at least 90% of leagues!
Fantasy Football Week 6 Sleeper Quarterbacks
Carson Wentz versus Houston (27% rostered)
Carson Wentz has looked… proficient. He's been overwhelmed at times, and he somehow sprained both ankles on one play. However, Michael Pittman's emergence as an Alshon Jeffery-esque safety blanket has helped give Wentz two-straight cromulent games. All-in-all, Wentz has had just one disastrous game (week three at Tennessee, when he, again, had two sprained ankles). He's not the flashiest quarterback, but he has two touchdowns in two straight games, and averages over 300 yards per game in those two contests. Wentz also flashed rushing chops earlier this year before the sprained ankles, totaling 60 rushing yards in his first two games. Should his ankles recover, that should return.
This week, Wentz gets the Houston Texans. Houston was inside the top ten in fantasy points allowed to opposing quarterbacks until they ran headlong into Walking Game Manager, Mac Jones. Prior to that, every QB had multiple touchdowns against them, including Trevor Lawrence dropping 330 yards and 3 touchdowns on them in his debut. The Texans will provide very little resistance to the Colts this week, and should return them to the top-ten in fantasy points allowed to opposing quarterbacks.
Taylor Heinicke versus Kansas City (20% rostered)
Kansas City quietly sucks out loud against the pass this year, especially deep. Safety Daniel Sorenson put on a clinic on Sunday Night Football if the clinic was titled "How to Not Play Safety." He let guys get deep on him, assumed Dawson Knox would run out of bounds for no reason, and left Stefon Diggs so wide open that he thought Sorenson wasn't even there. So, let's just say that they've earned their spot as the best fantasy quarterback start. They've allowed 12 touchdowns to quarterbacks in the last four weeks, including four to Josh Allen last week.
Heinicke isn't that great of a quarterback, but he does sling the rock. He likely throws a Tyrann Matthieu pick-six at some point in this game, but the man (by hook or by crook) has at least 21 fantasy points in three of his four starts. A lot of that has to do with his 100 rushing yards across the last three games, to go with multiple touchdowns in three-of-four starts. He collapsed last week against the Saints, but it's the Saints. They boast a strong pass defense, allowing the third-fewest fantasy points to opposing quarterbacks this year. Only Daniel Jones Dimezed his way to over 20 fantasy points against them. Things should open up this week for Heinicke.
Davis Mills at Indianapolis (2% rostered)
The Colts are banged up, as Lamar Jackson just absolutely ripped them to shreds on Monday Night Football. They're likely going to be angry, but how angry can you get as a third-string defensive back futilely trying to stop Brandin Cooks. The Colts are tied for sixth in 40+ yard passing plays allowed, which means that the Mills-to-Cooks connection should be back in full force after Cooks' (extremely predictable) cratering last week. Mills lit up the Patriots last week, throwing for 312 yards and 3 touchdowns against Bill Belichick's Patriots. He's literally the only rookie quarterback to go for 300 and 3 against Belichick's Patriots. Lamar Jackson just lit up the Colts (and there's no shame in that), but only Jacoby Brissett failed to total at least 18 fantasy points against them (and he still had two touchdowns). So, if you're looking deep, Davis Mills could be your man.
For more fantasy football discussion, please check out these links!
Discord!
Podcast!
Patreon!
Twitch!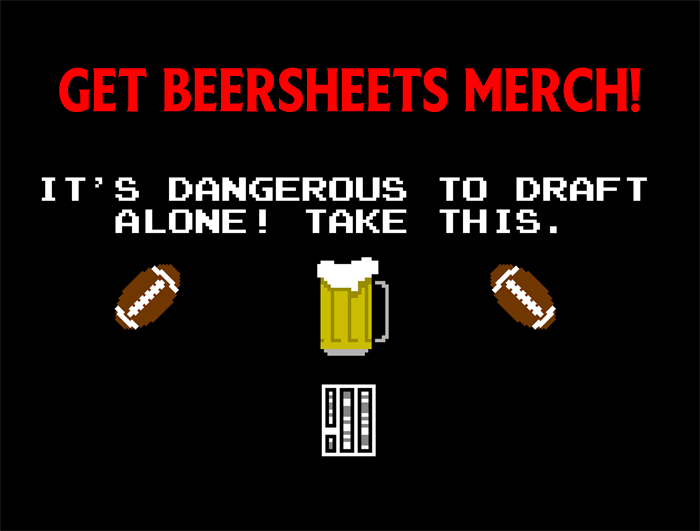 [Image Source: https://upload.wikimedia.org/wikipedia/commons/a/ad/Taylor_Heinicke_%2850832406158%29.jpg, cropped under CC BY SA 2.0]