The NFL season put (most) of week four in the books, and usually, we get to talk about how we are 25% of the way done with the year. But, they added a seventeenth game, so I guess we are… 23.5294% of the way through the season. That really rolls off the tongue and definitely doesn't hurt the symmetry center of my weird brain. I like to say that nothing is real until it is a trend, and one game isn't a trend. Well, the next time many teams play, it will be one month since the start of the NFL team. So, we have some serious datasets to work with. With that in mind, let's take a look at something that didn't seem possible before week one. Is Robby Anderson, the $29.5 million man for Carolina, droppable?
Prior to the 2021 NFL season, the Carolina Panthers and Robby Anderson agreed to a two-year, $29.5 million extension on top of his current 2 year, $20-million contract that would keep him with the squad until 2023, or with an out after 2022. All told, the Panthers and Robby Anderson tied the knot for a long time for a lot of cash. But then this season, the Panthers forgot to use Robby Anderson.
In the first three weeks, the Panthers used a lot of dinks and dunks in their offense, with Sam Darnold averaging just 7.6 air yards per attempt, which ranked #23 in the NFL. This makes a ton of sense, as the Panthers built their offense around Christian McCaffrey, D.J. Moore, and a lot of close-area targets. They also forgot to rope Robby Anderson into this change. Anderson, who finished 2020 with an average depth of target (aDOT) of just 9.8 yards downfield on 8.5 targets per game, sat before week four with a 17.7 aDOT. He also averaged just 3.7 targets per game, meaning he had a small number of deep targets, and that was his entire season-long output. It also led to an extremely pedestrian 1.7 receptions for 34.3 yards per game.
Then, in week four, something changed. The Panthers remembered how they used Robby Anderson last season without Christian McCaffrey's services. Anderson ended week four with eleven targets, doubling his season-long total, and just 9.2 yards per reception. That indicates a return to last season's usage. While his output isn't encouraging (5 catches, 46 yards), it is already his most productive game of the season. But, can we trust it?
Well, first of all, the 45.5% catch rate cannot stand. His career rate is 10% higher, and he had a 70% catch rate with the Panthers last season. So, I am not particularly worried about that catch rate. But, can we trust this? Is it a trend, or something new?
I am calling it a trend because we have a dataset (Robby Anderson without Christian McCaffrey) that returned this week. Since signing with Carolina, Robby Anderson has had six games with Christian McCaffrey and now has 14 games without CMC. In the games with McCaffrey, Robby Anderson garners an 18.4% target share. With the 28.2% target share figure in week four, he now sits above a 26% target share in games without McCaffrey, across two quarterbacks.
So, what should we do with Robby Anderson? I would hold onto him. Initially, I figured to cut him after this week, and I hastily scratched him off the list of names I planned to write about for my Cut List article. We have a dataset now, it's not just a one-off. But, I am not hanging onto him long-term. I'm waiting for him to have a big game sans-Christian McCaffrey, then I am moving off of him. Because we also have another dataset: he does not get a lot of targets with Christian McCaffrey around. Enjoy the ride, but get ready to pull the ripcord.
Do you want more 2021 NFL discussion? Then check out these links!
Discord!
Podcast!
Patreon!
Twitch!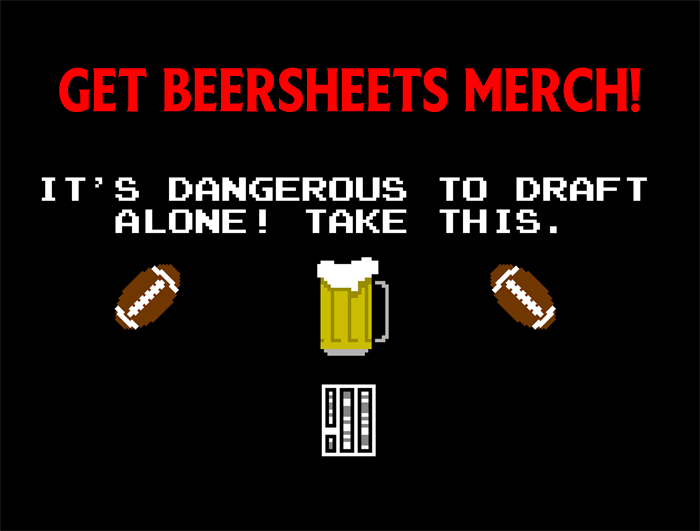 [Image Source: Robby Anderson on Twitter]